The parking sensors are small electronic devices inserted into the ground beneath each carpark that detect and record the time a vehicle enters and leaves a parking space. AlburyCity Rangers are notified by the sensors when a vehicle has overstayed the time limit. The sensors do not automatically send a fine for overstaying the time limit. When notified of a parking infringement by the system, one of our rangers will attend the vehicle to issue an infringement notice where necessary.
The parking sensors are about working smarter and creating operational efficiencies. By eliminating the need for rangers to physically monitor vehicles overstaying time limits, we are freeing them up to perform other activities that serve the Albury community. In addition, the data generated by the sensors will enable AlburyCity to make more informed decisions around community infrastructure. Parking sensors do not change your obligations as a driver.
Parking sensors benefit the community in a number of ways, including:
Increasing parking turnover for equal opportunity access to the CBD
Improved community infrastructure and facilities through informed planning
Parking in Albury is still free and the introduction of parking sensors will not change that.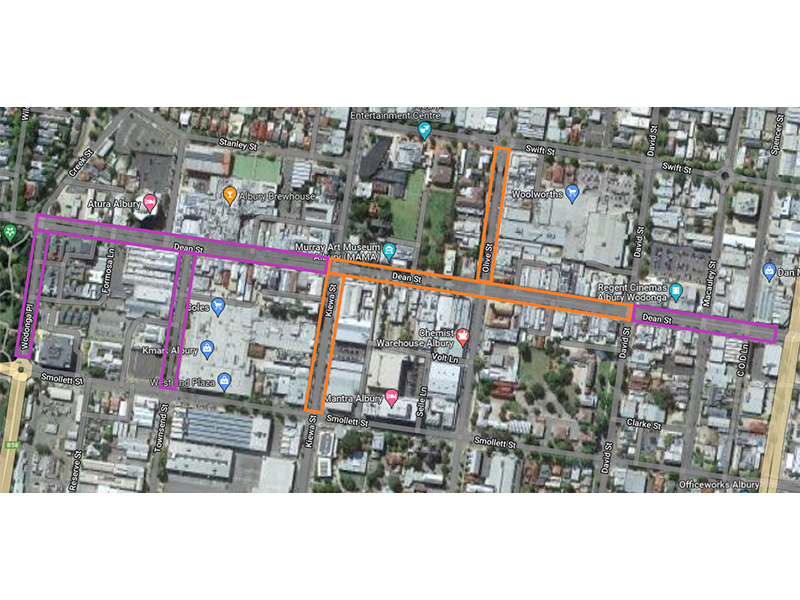 Tips
Your time starts when you enter a space, not when you leave the car. This means if you sit in your car for 15 minutes after you park, that time will count towards you total time limit in the space.
Want to know more?
Our rangers will be available to answer any questions or you can contact a member of the Compliance Team on 02 6023 8111 or email info@alburycity.nsw.gov.au