International Year of the Nurse and Midwife
The World Health Organisation dedicated 2020 as the International Year of the Nurse and Midwife. This year was chosen as it is the bicentenary of the birth of Florence Nightingale who is considered the founder of modern nursing.
Nurses and midwives play a vital role in providing health services for their communities. The International Year of the Midwife is a global initiative designed to recognise and celebrate their work and highlight a shortage of these crucial workers.
Albury LibraryMuseum join with Albury Wodonga Health to recognise and celebrate the extraordinary and ongoing contributions of nurses and midwives in our region.
The experiences of local nurses, through recent decades to our current pandemic, is explored in the online exhibition Nurse on Call.
Midwifery
Midwifery is the act of caring for women during pregnancy, childbirth and postpartum. Often midwives care for newborns too.
The word midwife comes from the Middle English (c.1250-1300) midwif. Mid meaning with or accompanying, and wif meaning woman.
For millennia, midwifery was mostly a form of folk medicine practiced by women. Women, generally mothers themselves, attended the deliveries of other women in their communities. There was no formal medical training or regulation.
It was in the 1700s that men began to study and train in the area of childbirth. The first lying-in hospitals were established for women to stay in during and after delivery. This would mark the beginning of the medicalisation of delivery and move toward hospital births.
Medicine was dominated by men and conflict arose. Male physicians argued that their modern scientific techniques were superior and dismissed women in medicine. In 1830 the founder of the Obstetrical Society of London declared that women were, "unsuited by nature for scientific, mechanical employment."
By the mid nineteenth century, more and more women were choosing obstetric care over traditional female led midwifery. Despite this, midwifery training began to be introduced in hospitals and medical schools.
In 1860, Florence Nightingale established a nursing school in London. Two years later this expanded to include the Nightingale School for Midwives. The strong link between nursing and midwifery continues to this day.
Training
After seeing the changes to nursing education in Britain, requests were made to Florence Nightingale for qualified nurses to be sent to Australia. In 1868, six trained nurses arrived in Sydney where they soon after started the country's first nursing school.
Overseas qualifications in Midwifery were also valued. The following advert appeared in The Albury Banner, July 1869.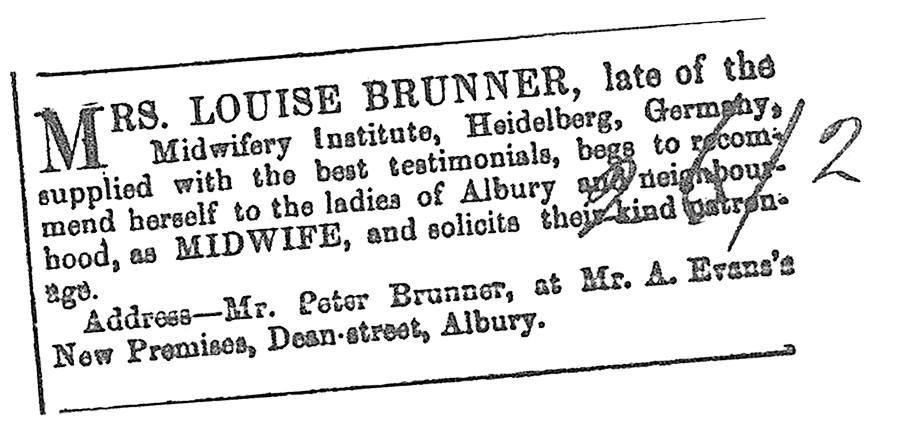 The first formalised Midwifery training occurred in Australia in 1893. After completing general nursing training, a Diploma of Midwifery could be undertaken at Melbourne's Women's Hospital.
General Nurse training was undertaken at public hospitals in a form similar to an apprenticeship. Training was for a period of four years in New South Wales and three years in Victoria. This was then followed by a further course of study in Midwifery, generally taking twelve months.
In 1984, legislation was passed to move the training of nurses into Universities. Midwifery training was still a course of additional study undertaken after successfully completing a nursing degree. This training model was in place until 1997 when direct entry midwifery degrees began to be offered at Australian Universities. Students may now choose to undertake midwifery education through either undergraduate or postgraduate study.
Registration
In the early 1900s, state nursing regulatory bodies begun to be established. These boards set minimum standards in theoretical and clinical training and administered exams. They also maintained a register of people who met the required standards and were eligible to practice as registered nurses.
The first Registration Board was established in Queensland in 1912. It wasn't until 1923 that one was established in Victoria. An amendment five years later established a separate register for midwives.
In New South Wales, the Nurses Registration Act - which included midwives - was finally passed in 1926.
Previous attempts to introduce registration for midwives had been made. Dr James Graham first introduced his Midwifery Nurses Bill to the NSW Legislative Assembly in 1895. He argued registration would prevent untrained women from offering their services and would lower the rate of maternal mortality. The bill also called for penalties for any woman charging for midwifery services if she was unregistered. A midwife already practicing could be placed on the register providing she could be "certified by two medical men, and produces a certificate of good character".
The record of the second reading of the bill three years later shows it was fiercely debated. There was great concern that capable midwives would be dissuaded from offering help in country districts where doctors were not readily available.
The member for Molong, himself a doctor, challenged the ability for a woman to get references from two medical men in towns without two doctors. He praised the work of nurses and midwives he had worked with and chastised the medical men who would "not wait for nature to take her course". He argued that midwives had not been given a voice in the parliamentary discussion in order to protect themselves.
Hospitals
Prior to 1940, women gave birth at home or in private hospitals. Albury was home to several private hospitals including Chelvey, Meramie, Boortkoi and Rokeby.
A shortage of nurses during the Second World War lead to the closure of local private hospitals. Albury District Hospital leased and refurbished Boortkoi and Rokeby as off-site maternity wings.
On23 February, 1947, a modern maternity unit of the Albury Base Hospital was opened at Blackie House. The new building was named after local pharmacist Robert Blackie who left money for its construction in his will.
In 1981, Obstetrics was moved to the Mercy Hospital. Some cases however, such as those that were considered medically complex, were still seen to at the Albury Base Hospital. This concluded in 1988 when all cases were moved to the newly expanded maternity unit at the Mercy Hospital.
The Albury Base Hospital moved to new buildings in 1994. The new hospital did not feature a maternity ward and when the Mercy Hospital closed, all maternity services for the area were moved to Wodonga Hospital.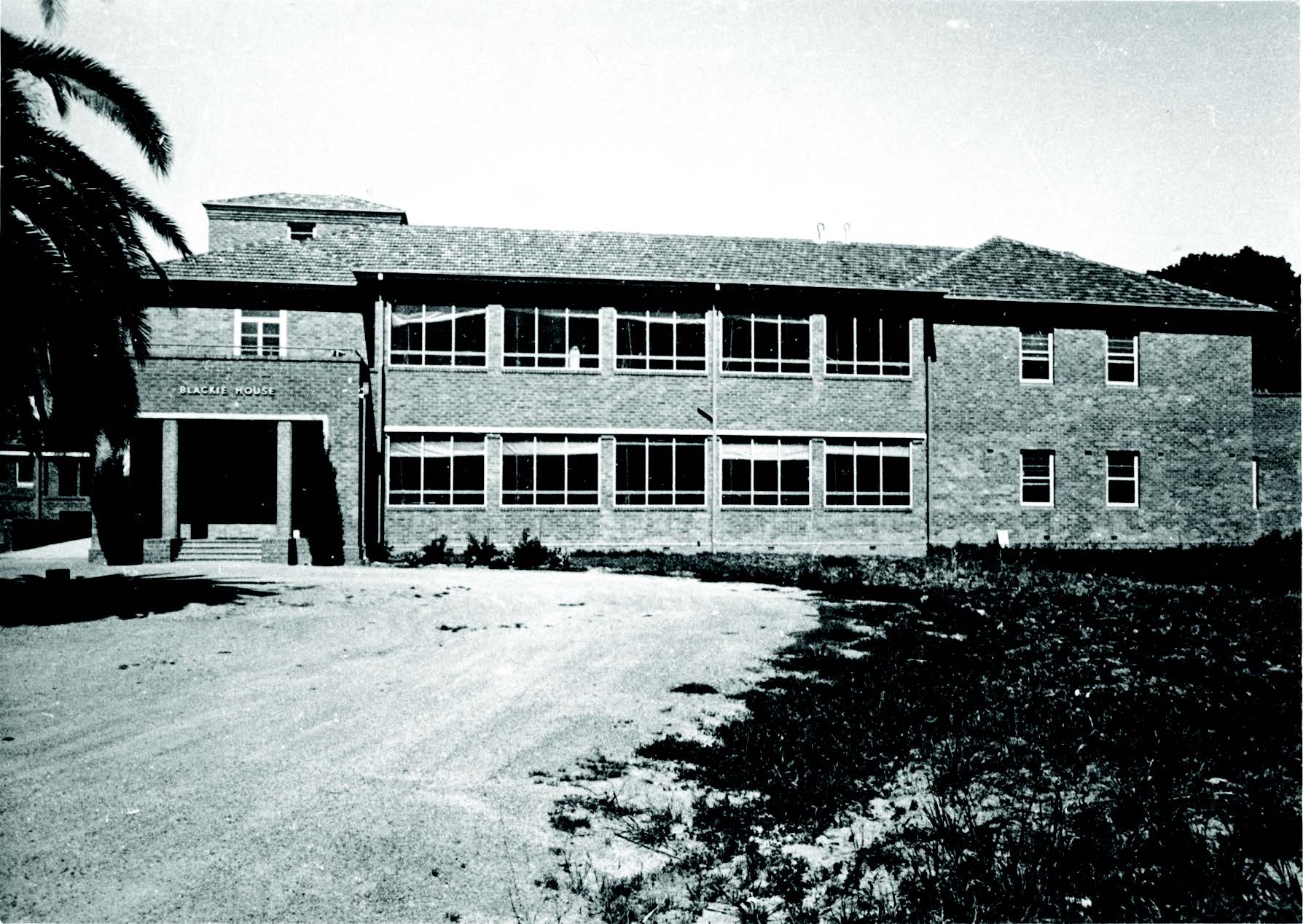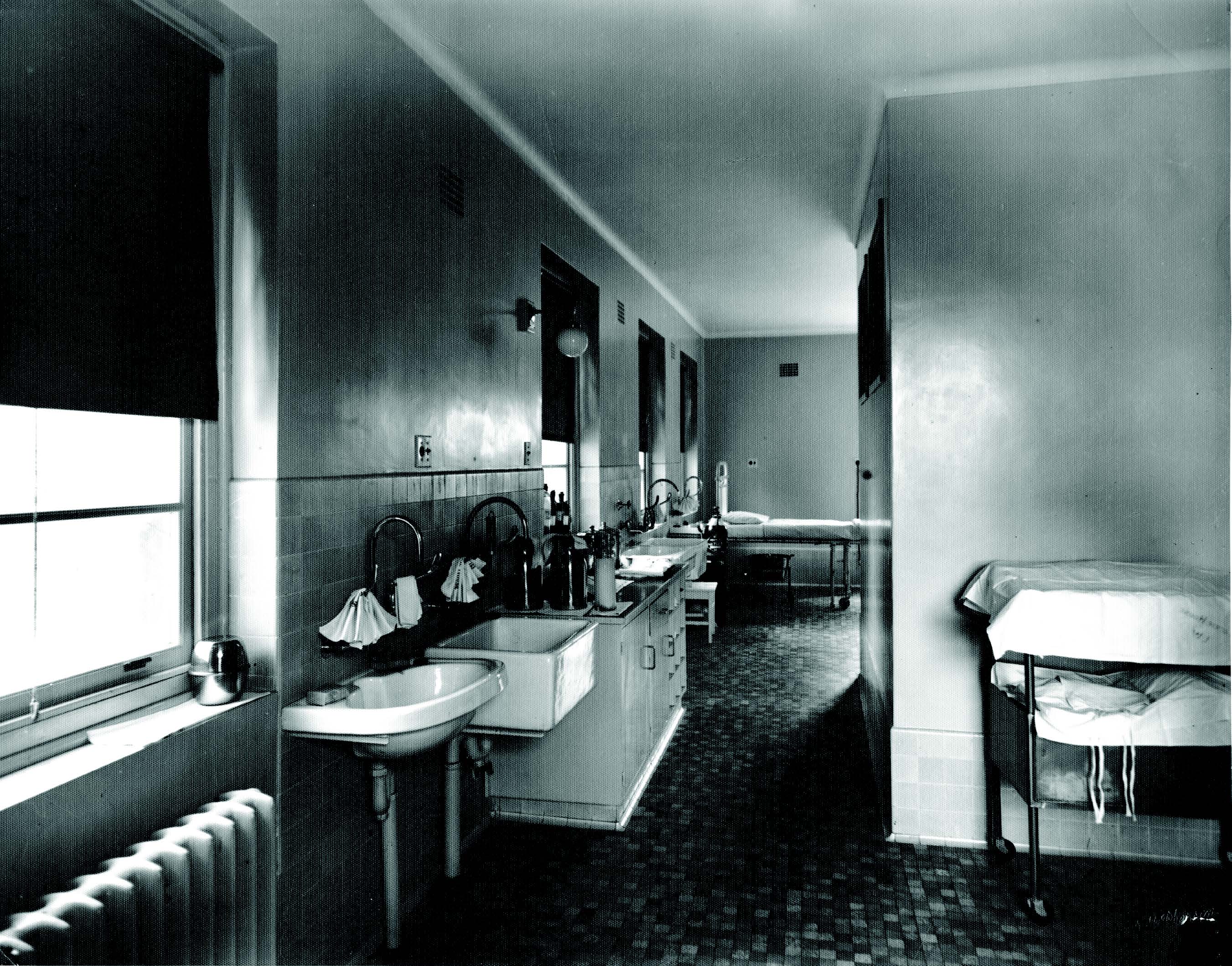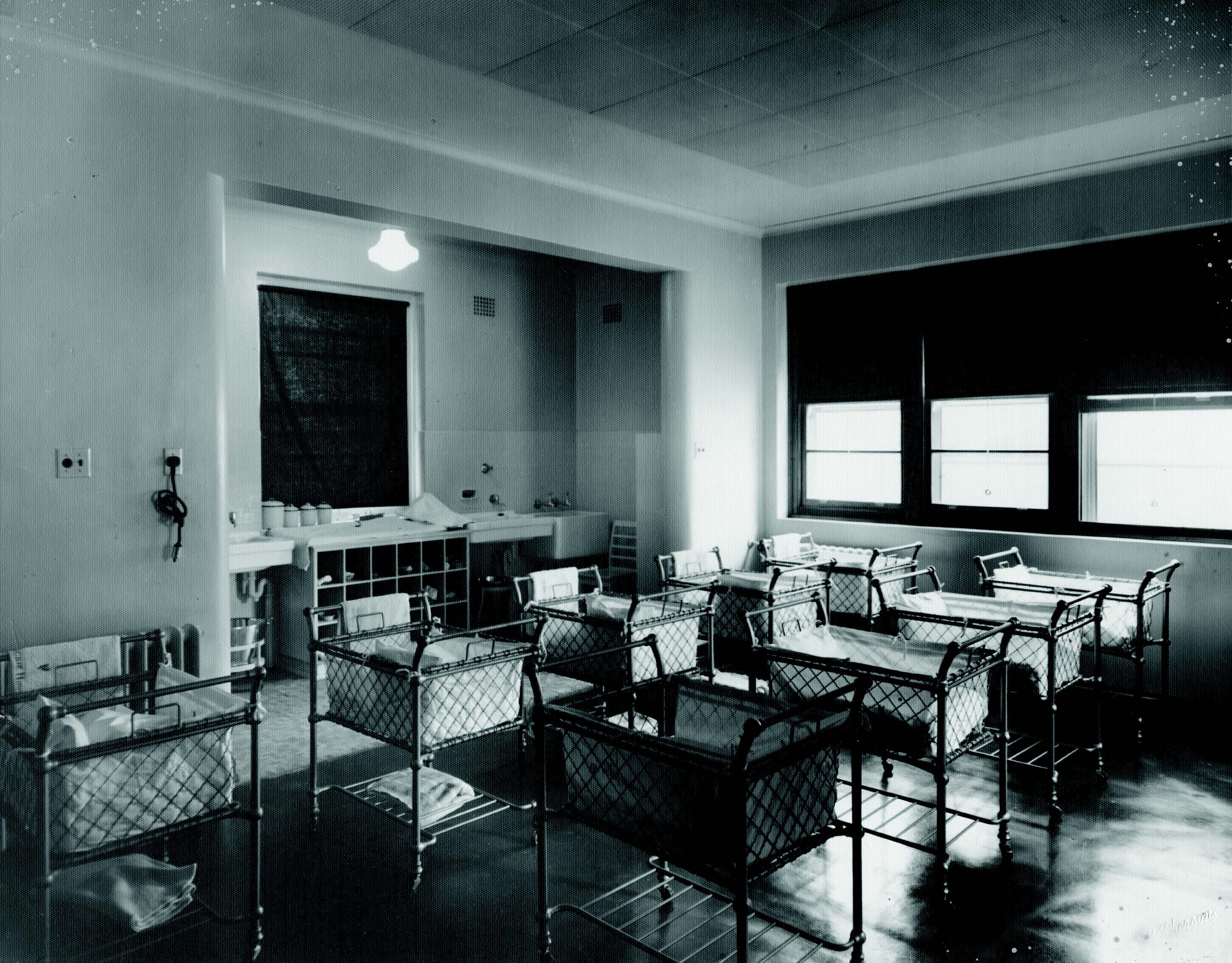 Roma Freeman
1962 – 65 General Nursing Certificate
1966 – 67 Midwifery Certificate
"I became a midwife because it seemed the natural progression after attaining the General Nursing Certificate."
To train as a midwife required attending a city Obstetrics training hospital. I trained at King George Memorial Hospital in Camperdown attached to the Royal Prince Alfred Hospital.
One had to deliver 100 babies, twenty of which might be complicated [multiple births, diabetic mother, or blood factors], from when the mother first attended the ante-natal clinic until discharge. We documented all deliveries and at the end of twelve months sat an examination to gain the Midwifery Certificate.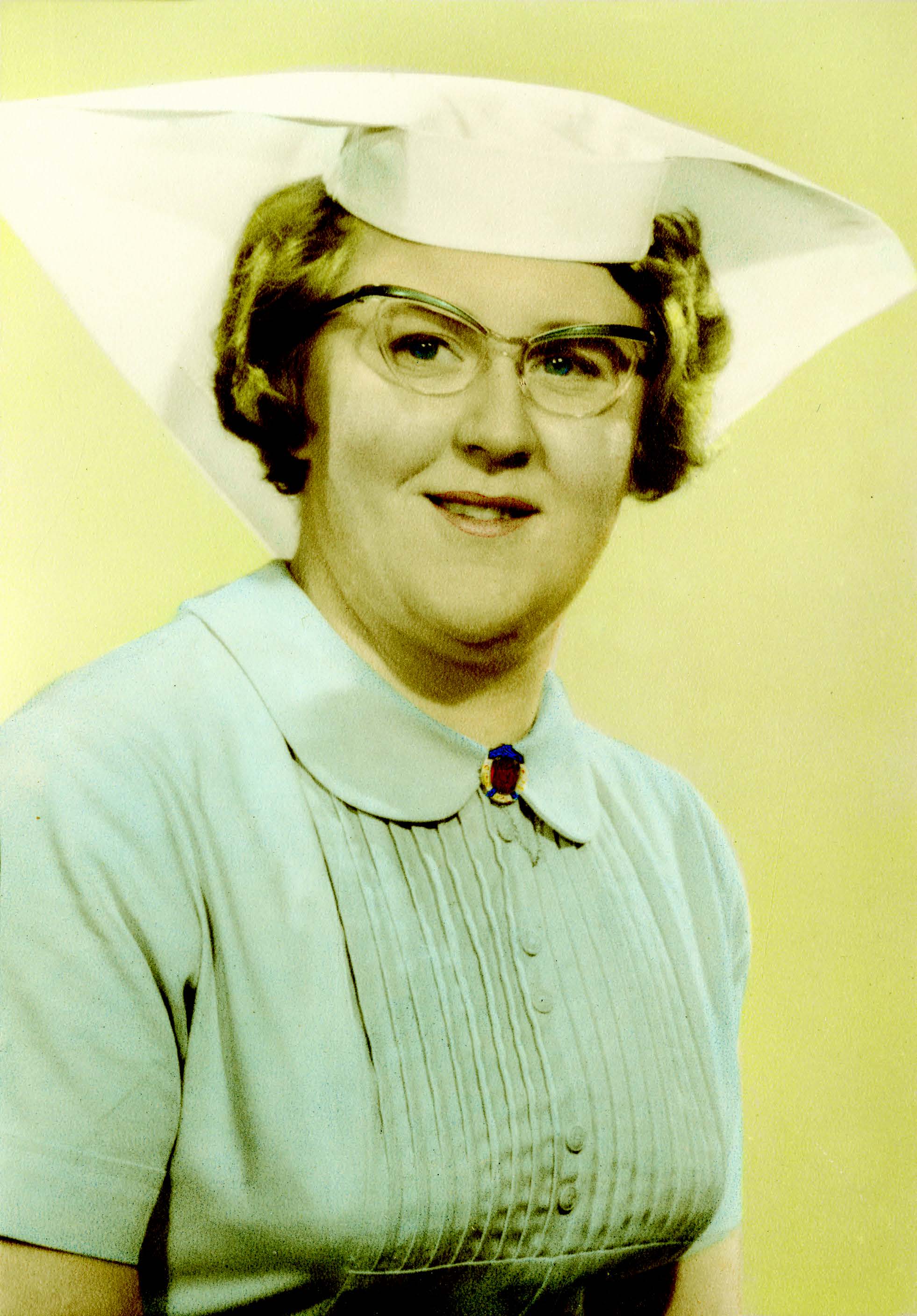 The best part of Midwifery was bringing new lives into the world.
I completed the Midwifery Certificate and nursed as a reliever at several Bush Nursing Hospitals in Victoria, which catered for every condition from birth to death. At one Bush Nursing Hospital I was the only midwife and the hospital equalled its births in three months for the whole of the year before. I was always 'on call'. This was during the 1967/8 drought. Amongst others I worked at Yackandandah and Chiltern Bush Nursing Hospitals. These were the days when mothers could have their babies at smallest hospitals in the area, some chose to go to regional hospitals to give birth. Later I worked at Blackie House at the old Albury Base Hospital.
It was always expected that the doctor, who was usually a General Practitioner who may or may not have Obstetric Qualifications (some were Specialist Obstetricians), would deliver the infant. Occasionally the medico didn't get there on time so the nurses delivered the babe and it was 'checked over' when the doctor came. There were larger maternity units at the Albury Base, Mercy and Wodonga Hospitals. Albury Base Hospital was a training school for General Nurses only. I did my general training at Wangaratta as it only took three years in Victoria whereas NSW was four years.
---
Albury LibraryMuseum collaborated with Albury Wodonga Health to celebrate the International Year of the Nurse and Midwife. One hundred years of nursing in the Albury Wodonga region is explored in the online exhibition Nurse on Call.