Did you know that working for council can lead you towards goals you have never imagined?
A job within local government can mean everything from finance, construction and engineering to children's services, tourism and marketing! An organisation such as AlburyCity also creates career opportunities that help improve and develop our community.
In this display eleven AlburyCity employees share their career path and the insight they have gained along the way. Each story is different and unique, but a key theme amongst the staff featured is their willingness to take up new opportunities, learn new skills, and inject passion into everything they do.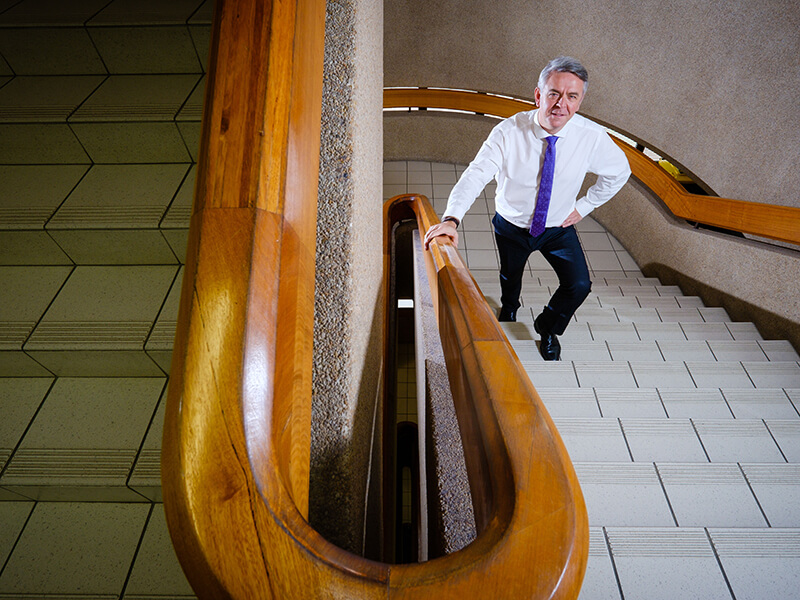 Frank
Frank commenced with AlburyCity as the General Manager in March 2013. Bringing his fourteen years experience as General Manager for local governments, Frank saw AlburyCity as a step up to a larger regional city, organisation and challenging role. He has worked with regional and metropolitan Councils throughout New South Wales and South Australia during his career. Frank began his career as a trainee Health and Building Surveyor with Broken Hill City Council. He was first appointed General Manager / CEO at Bland Shire Council West Wyalong in 1999 and returned to Broken Hill City Council as General Manager in 2006. He holds qualifications in business administration, management, planning, environmental health and building surveying. Frank is highly experienced in community governance, change management and strategic and regional planning.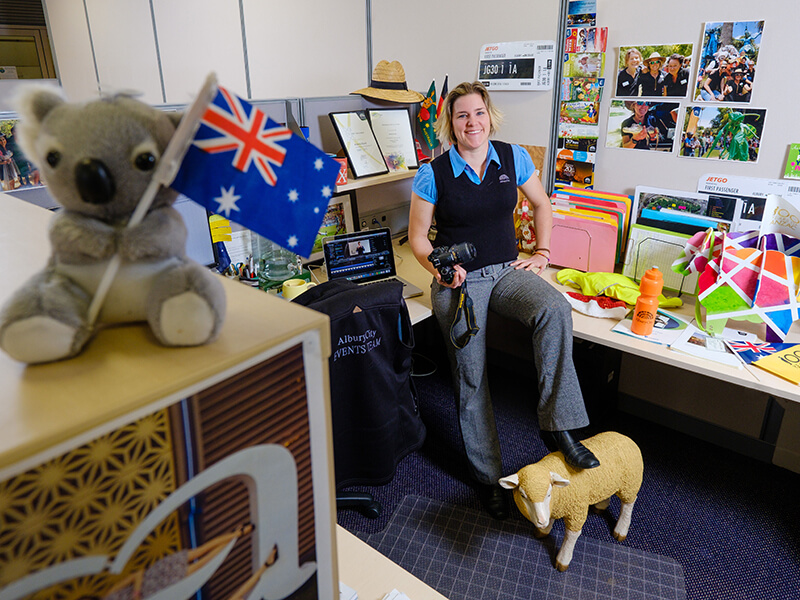 Mandy
Mandy started her career with AlburyCity as a qualified horticulturist with the High Profile Team. After three years in her role and doing high duties, Mandy had gained great insight into what the Events team entailed and became very curious. When a two year traineeship within the Events Team was advertised, Mandy saw an opportunity for a new challenge and direction and decided to take the risky move and applied for it. Six years after completing the trainee position, Mandy has completed a two year diploma extension and obtained a full time Events Officer role with AlburyCity.
Jacob
After working in a labour job, Jake was looking to get into an apprenticeship or traineeship. He saw an advertised traineeship with AlburyCity as Hydraulics Operator in the water and sewer department on one of the water construction crews. He applied for the role as it looked interesting with a variety of work. After completing his traineeship, the Leading Hand role became vacant and Jake was asked to temporarily fill the role until the position could be advertised and filled. Jake relished in the opportunity to move up and take on a more challenging role. When the job was advertised, he applied and was offered the role permanently. In 2016, Jake won the Stephan Ward Scholarship for significant contribution to local government.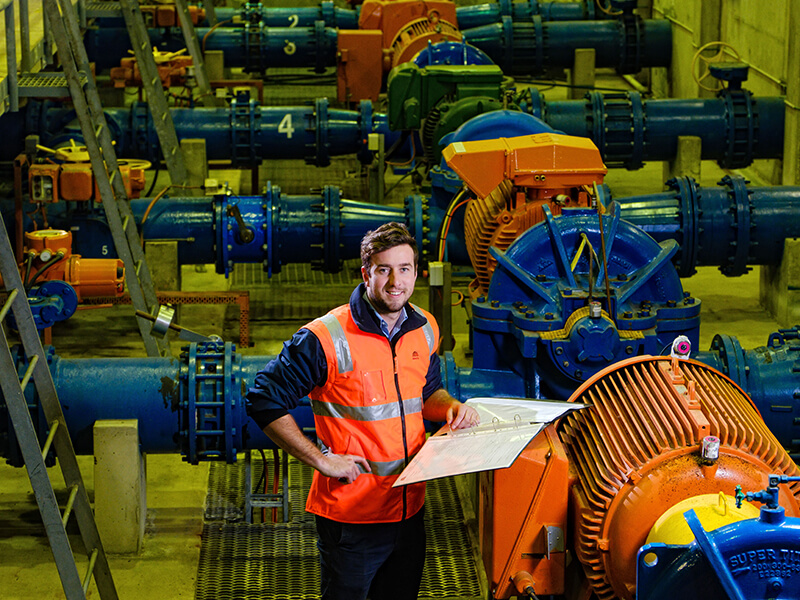 Rory
After completing high school, Rory was interested in studying Engineering. At this time AlburyCity advertised in the Border Mail for a traineeship in Civil Engineering and it was a great opportunity to study and work locally. He was successful in his application and the traineeship incorporated real-world experience with tertiary qualifications. After being in the role for a few years, Rory successfully applied for the Water Technical Officer position with the Water and Wastewater Team. One part of Rory's role was the delivery of Albury City's first Solar Panel Installations. With an interest in renewable energy, it was an exciting project to take on and assist Albury to become a greener city. At the start of 2017 Rory completed his Bachelor of Engineering Honours (Civil) through the University of Southern Queensland, completing the degree that was begun during his traineeship.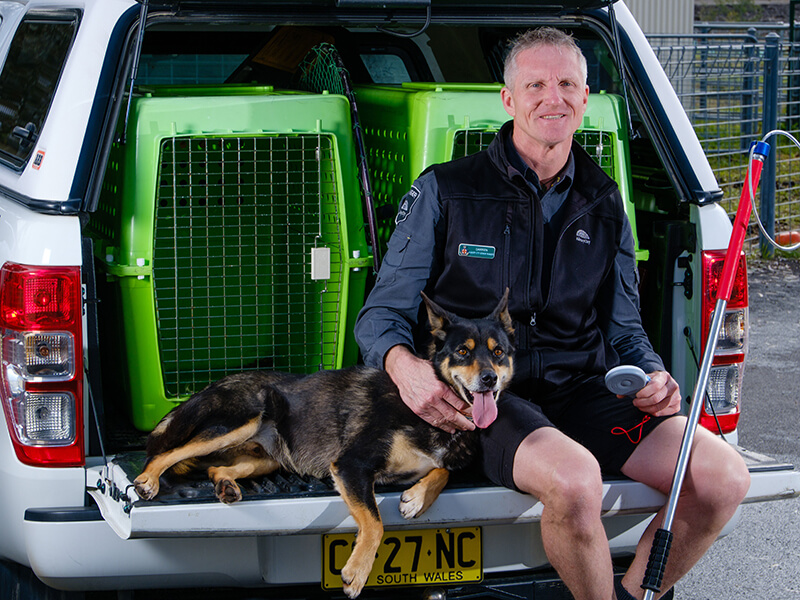 Darren
Darren started as a trainee storeman, based at the Council Depot in Wodonga Place. He was responsible for the receiving and distribution of goods that were required for use by other council staff and contractors. Darren applied for the role as he already had an understanding of the type of work and he thought that a council position could provide a stable and secure job for the future. After nine years in the role, an opportunity came up within council as a ranger. At the time, Darren saw the ranger position was a new opportunity for professional development. The role then largely entailed animal control and through Darren's personal experience and exposure to working with animals, it was something he had a developed interest and skills. He successfully applied for the role and has continually worked with AlburyCity since.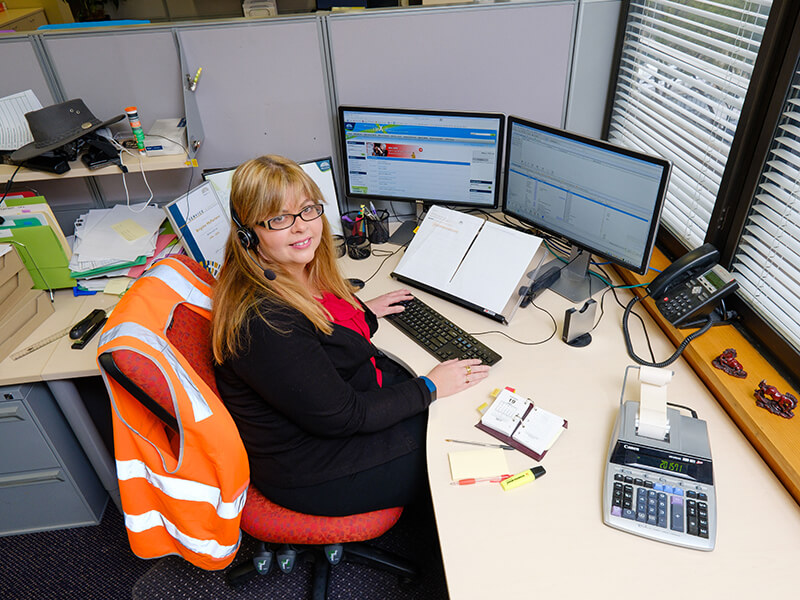 Brigitte
Brigitte began her career with AlburyCity as a fulltime cashier in the rates department. Up until then, she had been working within the Roads and Traffic Authority (now Roads and Maritime Services) and had liked working within a government organisation. Due to Brigitte's willingness to experience other positions, attend external and internal educational programs and overall step out of her comfort zone to learn new skills, she worked her way up to her current role of Revenue Supervisor. This career progression is acknowledgment of the hard work and contributions made by Brigitte that have led to improvements over time.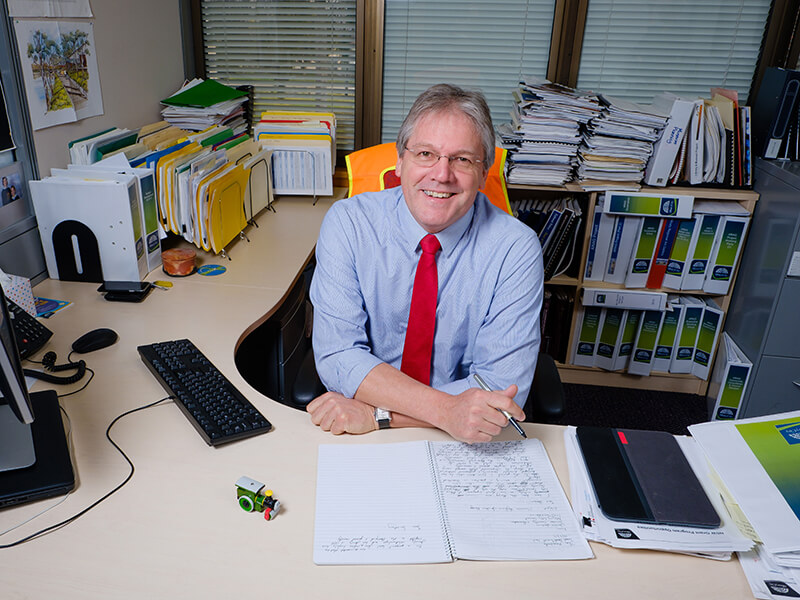 James
James started with AlburyCity as a Tree Foreman. He had just completed a diploma of Applied Science (Amenity Horticulture/ Arboriculture) and had gained some experience in the horticulture industry. He applied because it suited James' skills but also because he saw it as a way to make a difference with how trees were managed in Albury. Through hard work and skills development, James worked his up to his current role. He was firstly appointed to Horticultural Supervisor, looking after the horticultural maintenance and development crews. James was then successful in being made Park and Recreation Manager, then Group Leader Community and Recreation, then later Director. With each move James had good mentors and supervisors who challenged him with new and varied tasks, as well as undertaking further training. In 2016 James worked with the AlburyCity team to become successful in winning the Bluett.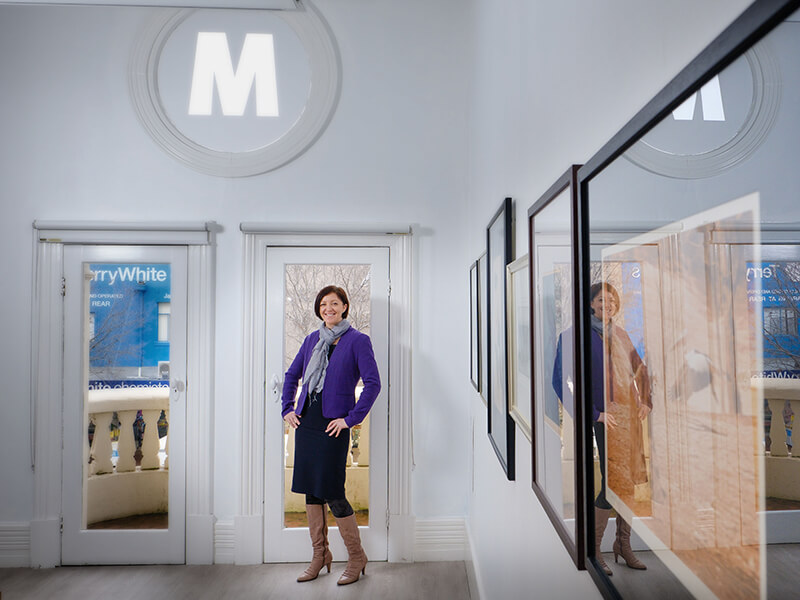 Karyn
When Karyn saw the advertisement for her first role with AlburyCity, as finance officer, she was working as a public accountant and looking for a new opportunity, challenge and ability have options to progress her career. Since her role as finance officer, Karyn has applied dedication to work, development of skills and taking advantage of new opportunities to progress in her local government career. A recent highlight in Karyn's career is her successful application to her current role as Creative Business and Operations Co-Ordinator this year with Murray Arts Museum Albury (MAMA). This role brings together Karyn's established finance skills with a new challenge of implementing them in a newly developed cultural centre for the region.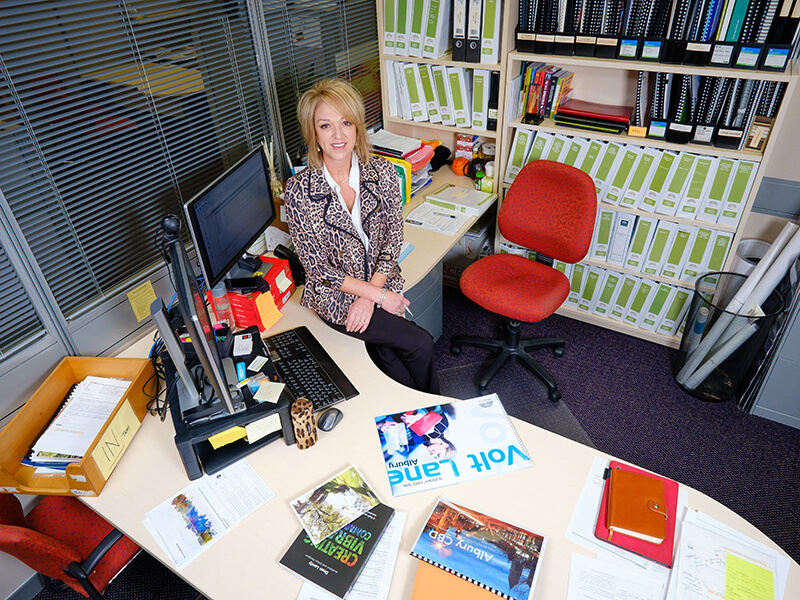 Tracey
After more than 10 years working in finance, investment and insurance, Tracey commenced work in the Economic Development field in 1999 with Alpine Shire Council. In 2006, while working as Economic Development Manager Tracey had some contact with staff at AlburyCity. During this time she was approached to apply for the position of Economic Development Team Leader and to assist AlburyCity to strengthen its role in the economic development of the city, which had previously been at arm's length through a third party. It was a great opportunity to work in a large organisation, which was at that stage going through significant transition, and to work in a regional city. Following a restructure a new Directorate for Economic Development was created. Tracey applied for the position and was successful. Since then Tracey has; helped realise the achievement of Council's vision for the Volt Lane precinct, secured $7 million in funding for of the Davey Road interchange and then having to give it back as well as working with the AlburyCity team to secure the Bluett Award in 2016.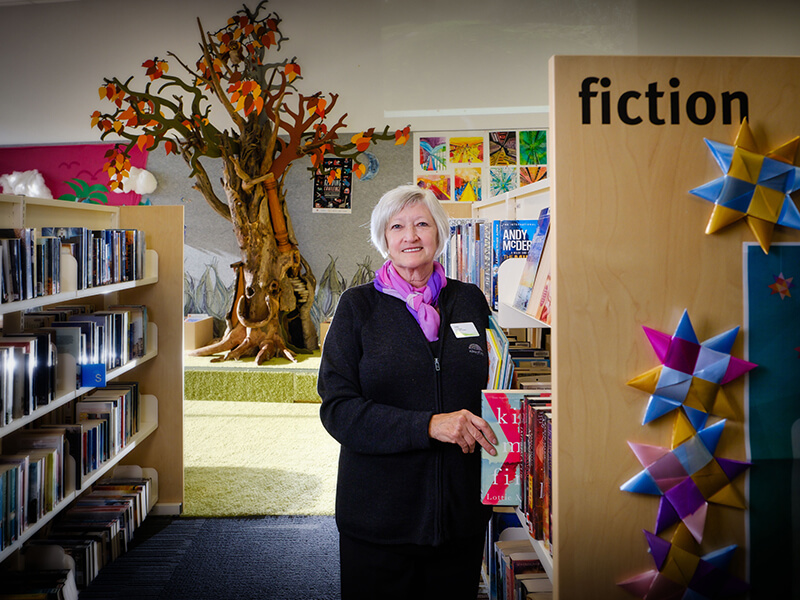 Judy
Judy began her career with AlburyCity in 1970 in the Acquisition are of the then Upper Murray Regional Library, Albury main branch. Judy had always loved reading and helping the community and saw this as an avenue to grow her interest as a career path. This department, affectionately known as 'odds & sods', ordered and received all new stock for the Upper Murray Regional Library and sent and received all books requested by the branches. As part of her role, Judy toured the countryside delivering stock to the many branches. Judy worked her way up through the acquisition section, children's and non-fiction areas to eventually run the small Lavington Library on Urana Road.
There have been a large number of changes since then. The library moved to Griffith Road in 1991, and when the librarian resigned, Judy was named Coordinator of Lavington Library. In 2013, the library moved again to the ground floor of the new Zauner building. Throughout Judy's career, there have been many highlights, including working on the committee and the opening of the latest Lavington Library, a place that has become a social hub for the Lavington and Albury communities.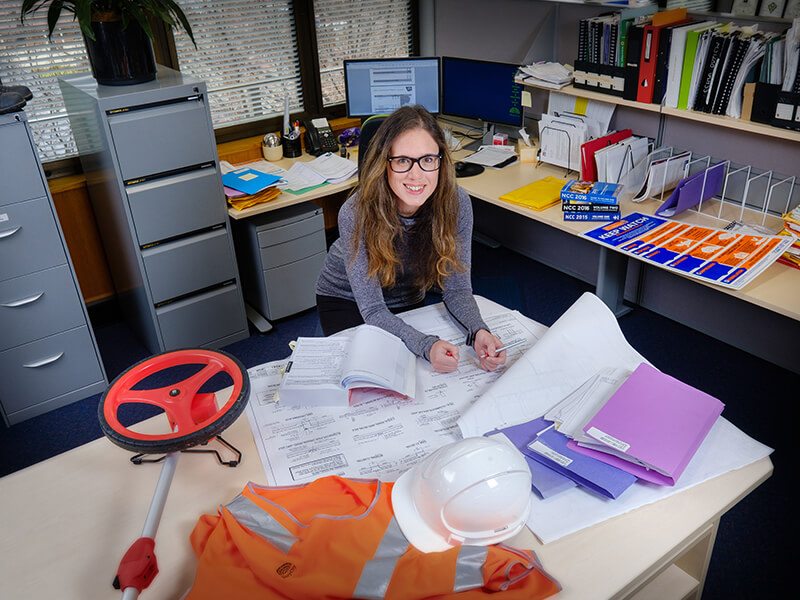 Janae
Although interested in building design and architecture, Janae hadn't considered a career in building surveying all throughout high school. When she began a customer service role with AlburyCity council, Janae was completing a Diploma of Building Design at Wodonga TAFE and a desirable attribute for the position was being able to read and interpret architectural/building plans to assist with the lodgement of applications. During her customer service role, Janae saw the value of surveying and changed her preferences from design to certification. She applied for a traineeship in Building Surveying with AlburyCity and was successful on her second attempt. After successfully completing her traineeship and the diploma of Building Surveying via OTEN, Janae obtained a fulltime position as Building Surveyor with AlburyCity.