You've told us in Toward Albury 2050 that you have a clear vision for the future, and that we will only achieve this vision by working together, leading change, building strong partnerships, and engaging with a broad range of stakeholders.
Our Advocacy Principles
We will:
Represent our community and seek broad community support
Keep our community informed
Have clarity of purpose through identifying clear community needs
Be flexible and adapt to a changing landscape
Use evidence to support our advocacy arguments
Create and foster relationships and partnerships
Our Advocacy Focus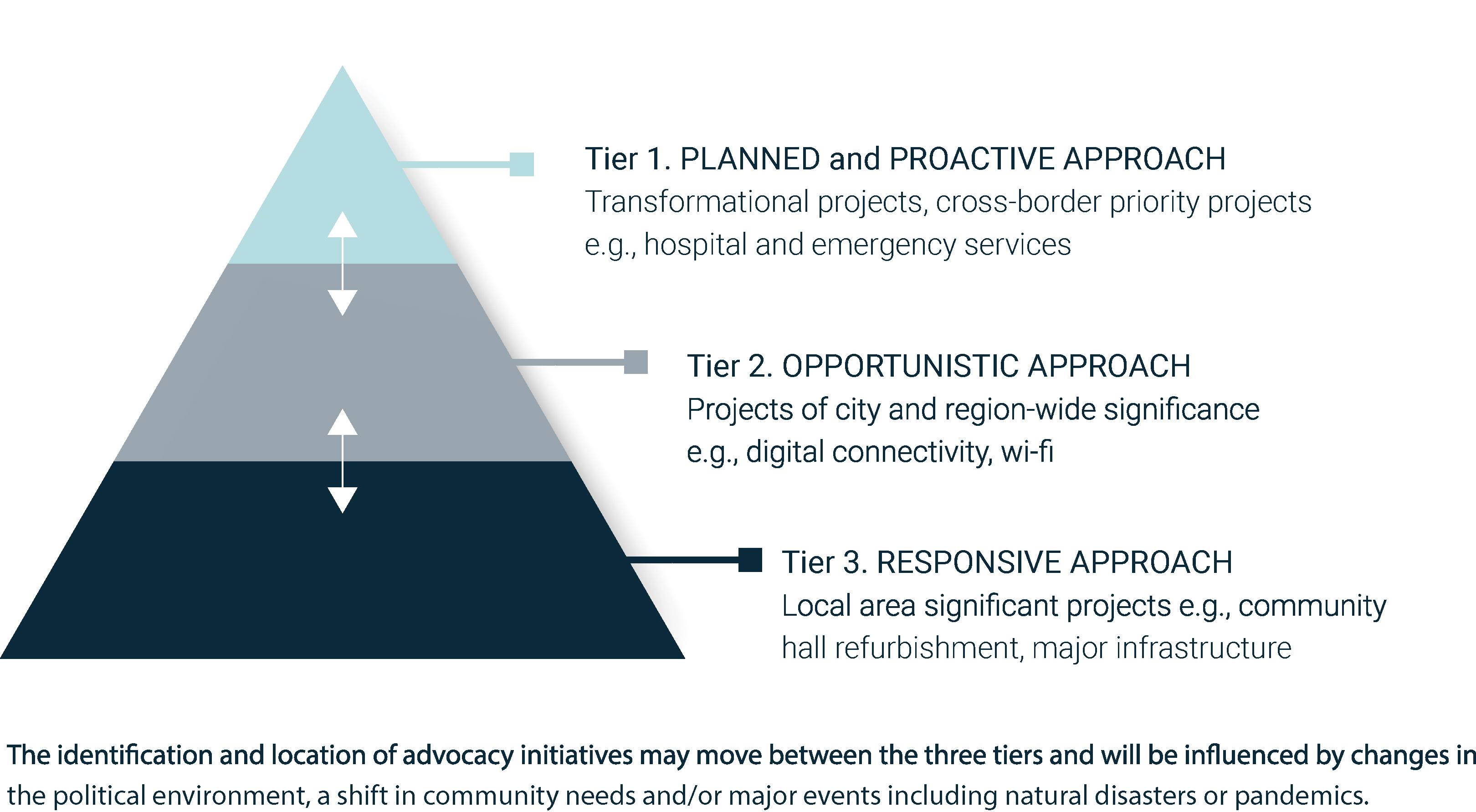 We have already made significant progress against a number of these focus areas.
By advocating on your behalf we look forward to delivering great outcomes as we strive Towards Albury 2050.