The project is now complete and open for use.
Providing quality public open spaces that are safe, friendly and inclusive can be beneficial for both mental and physical health. Combined with the appropriate supporting infrastructure, it can encourage people to do regular physical activity and help further improve overall health and wellbeing.
As part of the Ernest Grant Park Master Plan works at Thurgoona, we'll develop an outdoor fitness zone on site, to encourage the community to be healthier and more active.
It will include ten items of exercise equipment with soft-fall under-surfacing, a bike rack, drinking fountain/water station, shade sails, signage and a pathway.
Access to the equipment will be free, and will complement similar fitness areas we've built in East Albury, South Albury and at Noreuil Park.
This project is funded through the NSW Government Stronger Country Communities Fund Round two
22 January 2021
The installation of shade sails complete and drinking fountain/water bottle filling station operational. The project is now complete.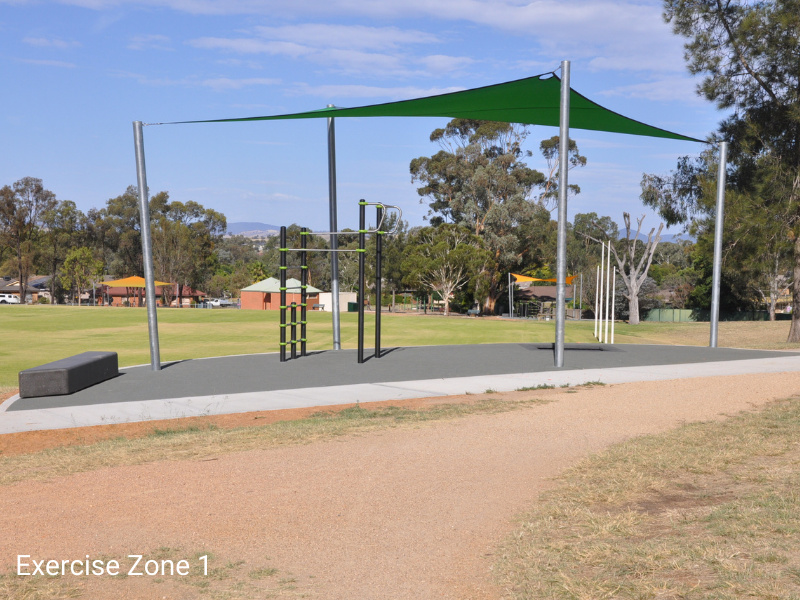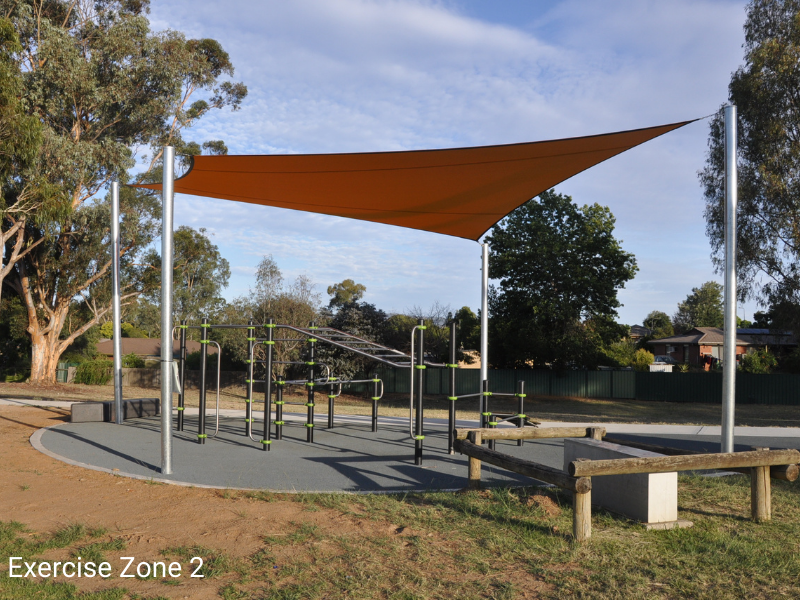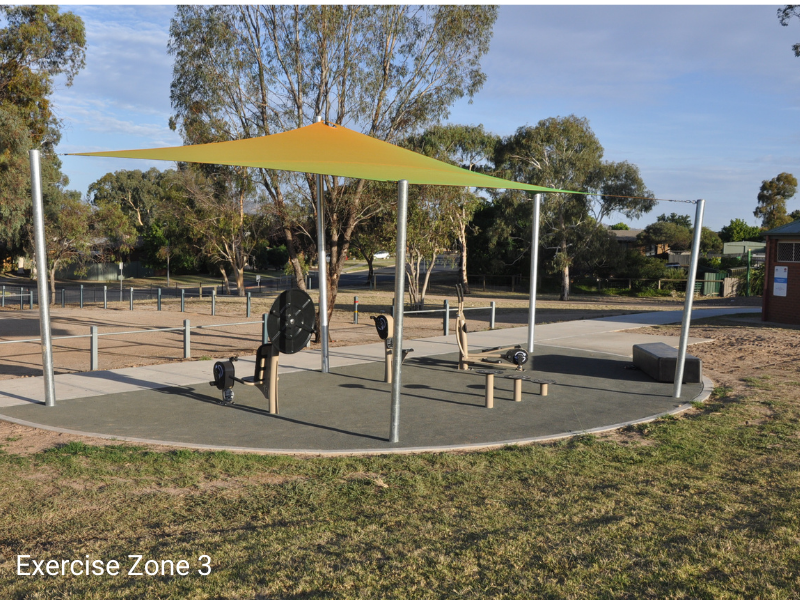 23 December 2020
The exercise equipment, undersurfacing and poles for the shade have been installed. The equipment is open for use. The shade sails will be installed in the new year.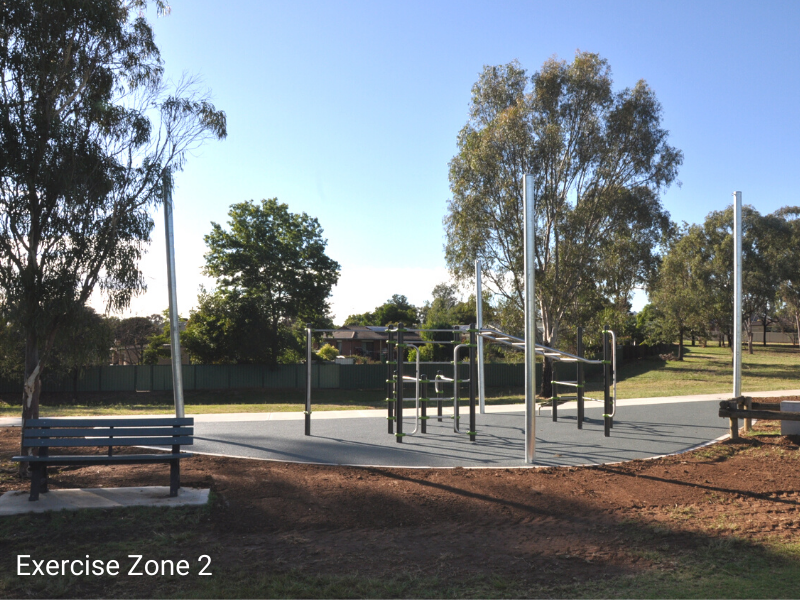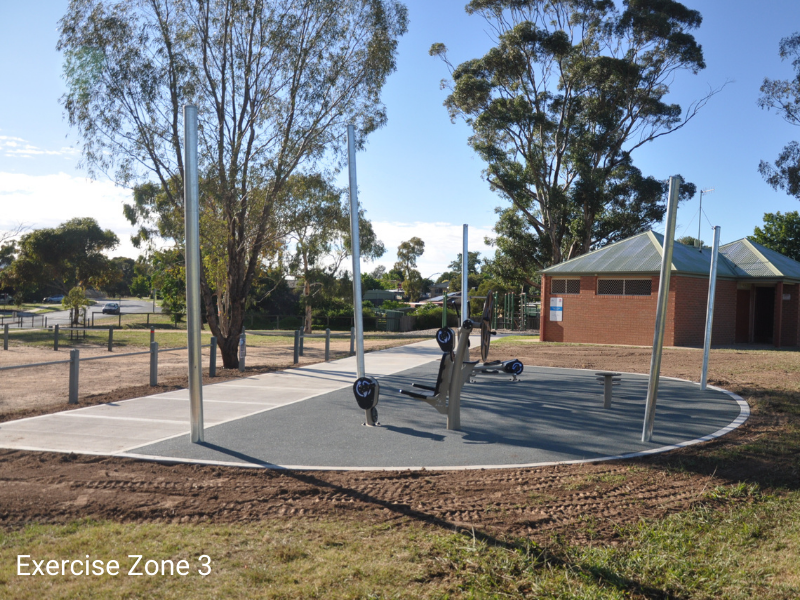 4 December 2020
The installation of the exercise equipment has commenced . COVID 19 has had a significant impact on the project timing..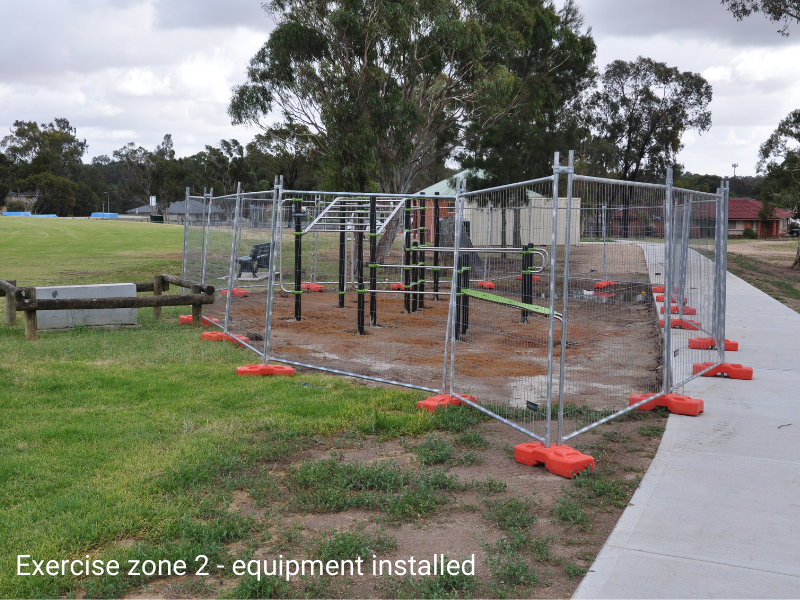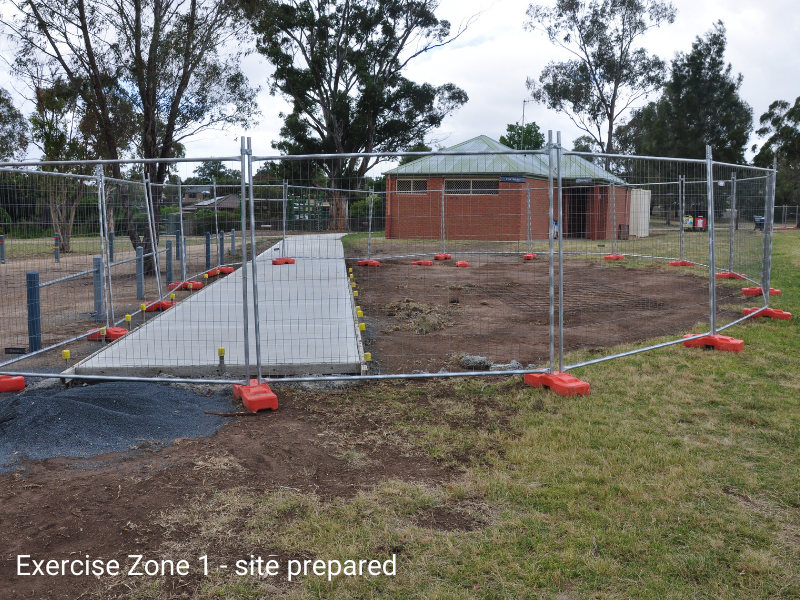 18 September 2020
The construction of the pathway is underway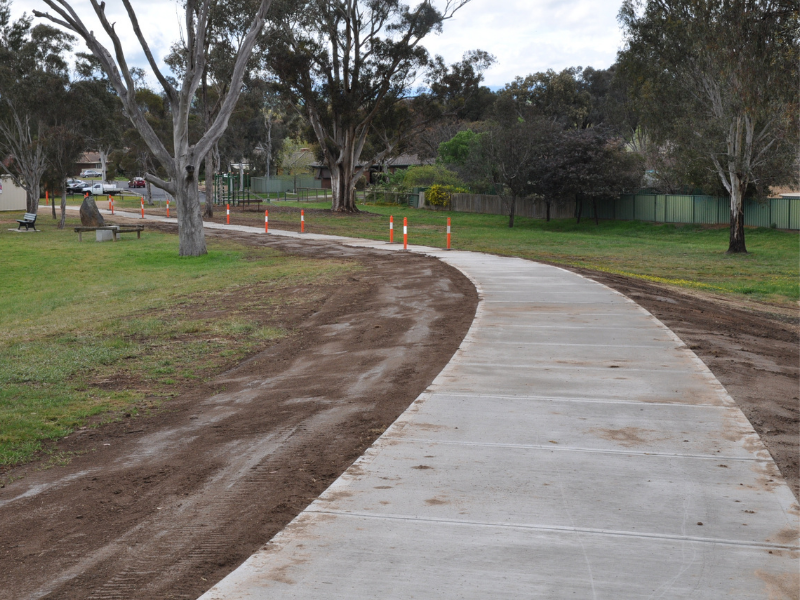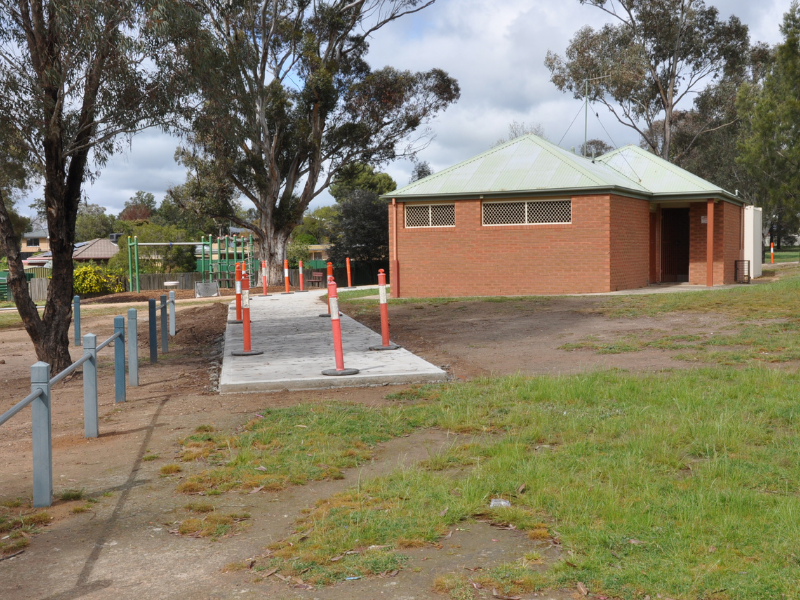 4 September 2020
The project is scheduled to commence with the pathway construction
7 August 2020
A contractor has been engaged to install the equipment and pathway. Closure of the borders due to COVID19 has delayed commencement of the on-ground works.