About this project
The Wagirra Trail extends from Wonga Wetlands to the Union Bridge in Oddies Creek Park. Only a small section of trail has lighting through Noreuil Park Foreshore.
This project involves
the installation of 28 solar light along pathway's in Oddies Creek Park between the Union Bridge and Noreuil Park as well are pathways leading to the play space
Upgrade and widening of Wagirra Trail between Oddies Creek pedestrian/cycle bridge and Union Bridge
Grant funding has been received for this project through Australian Governments Local Roads and Community Infrastructure Program.
15 December 2022
The last section of path has been laid and the project is now complete.
26 August 2022
The path widening in Noreuil Park is almost complete. The high river level has restricted access to the site. The last section has been prepared and ready to pour.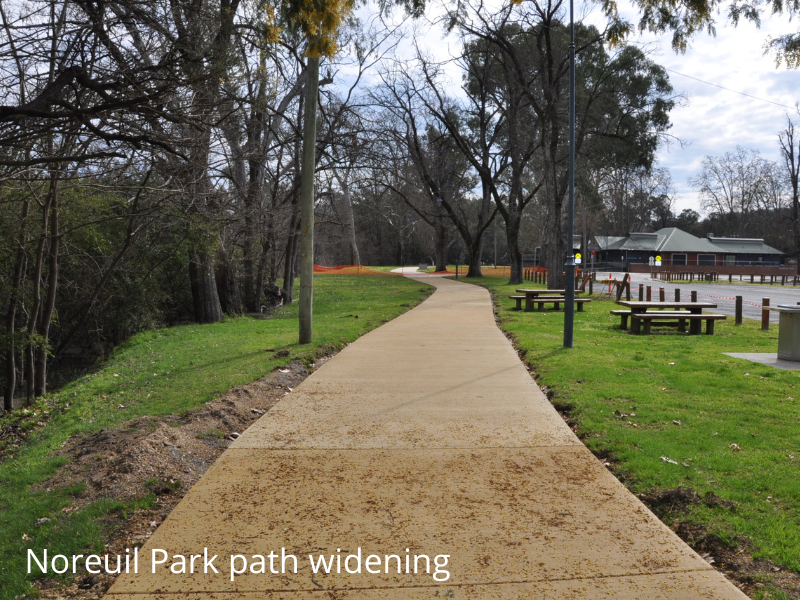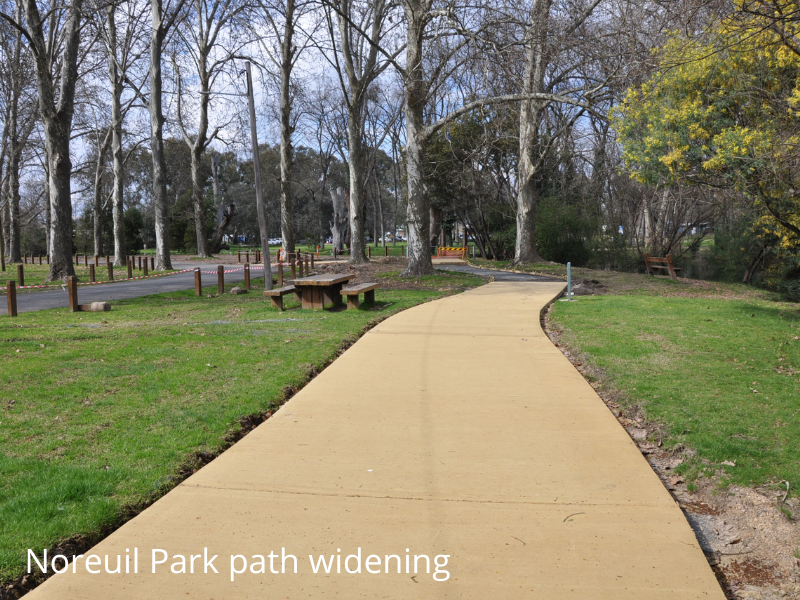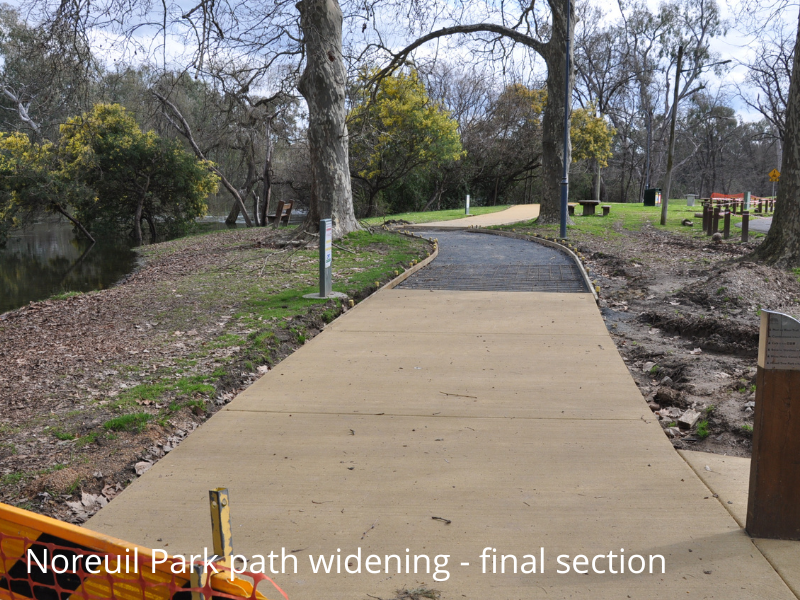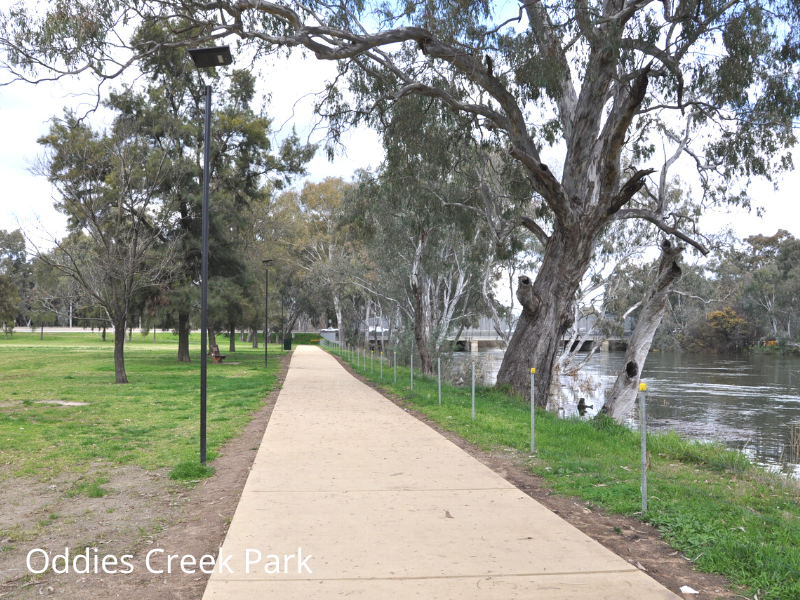 9 July 2022
The path upgrade is underway with the section between Oddies Creek and the Union Bridge complete.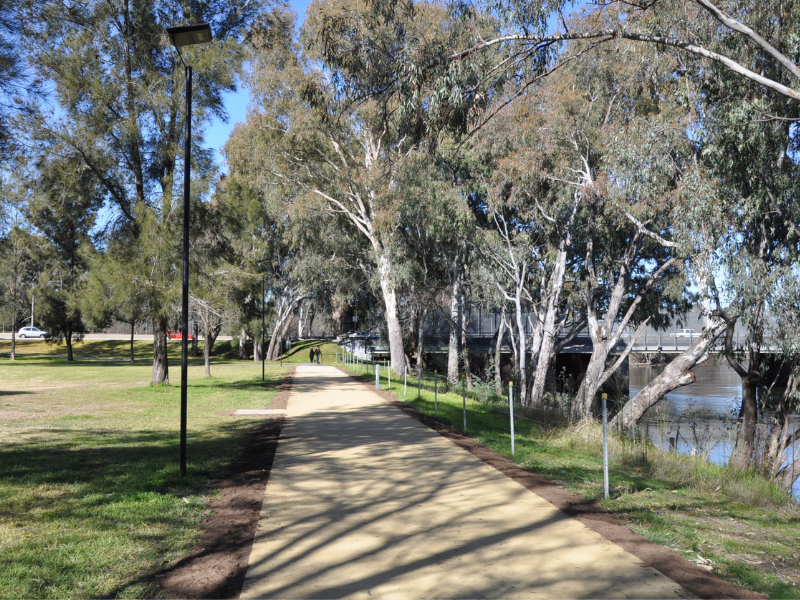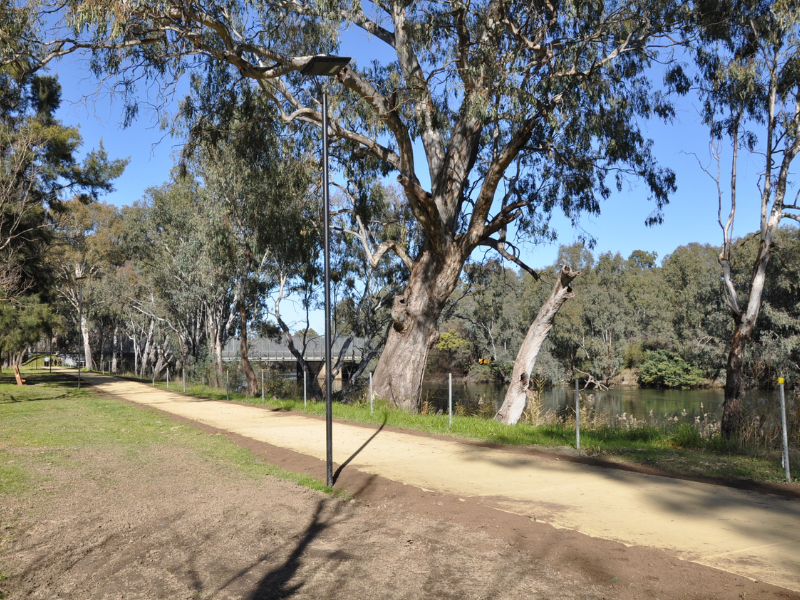 1 April 2022
The solar lights have been installed. Procurement for the widening and upgrade of Wagirra Trail section is underway.