The new Public Toilets at National Foresters Grove are now open. The building includes two gender neutral toilets, one fully-accessible toilet, and the first Changing Places facility for the city.
Changing Places toilets are larger than standard accessible toilets, providing people with disability and high support needs access to suitable, safe, and private bathroom facilities.
The facilities include a height-adjustable adult-sized change table, a constant-charging ceiling track hoist system, a centrally-located peninsula toilet, additional circulation space more than standard accessible toilets, an automatic door with a clear opening of 950mm at a minimum, and a privacy screen.
The Changing Places toilet at National Foresters Grove has been accredited, receiving an official Statement of Compliance after inspection by a Changing Places Assessor.
It has also been registered on the Changing Places website, which gives people with disability and their carers access to a National Public Toilet Map to help them find local toilet facilities that meet their needs.
Changing Places toilets can be accessed using a Master Locksmiths Access Key (MLAK), which grants users entry 24-hours a day, 7 days a week.
The National Foresters Grove location was chosen for the first Changing Places facility as it is a popular destination for local disability groups. AlburyCity's Public Toilet Strategy also outlines a second facility to be provided at the popular Hovell Tree Park in Albury.
The National Foresters Grove Public Toilets including fully-accessible and Changing Places facilities was made possible through $543,893 funding from the Australian Government through the Local Roads and Community Infrastructure Program. This program supports local councils to deliver priority local road and community infrastructure projects across Australia.
More information to support those in our community with disability is available on our website here.
---
17 February 2023
Fit out works continues on the building. A compliance inspection for the Changing Places section of the building is scheduled for March. External pathways have been completed.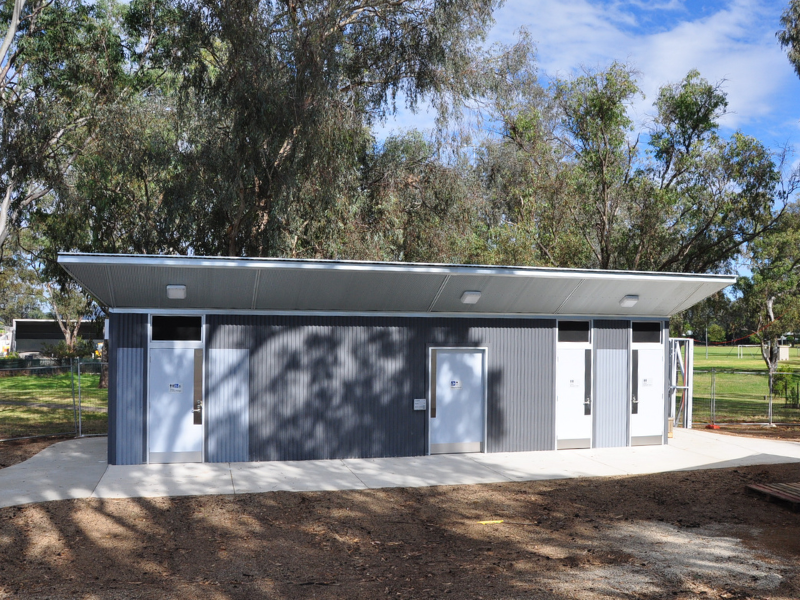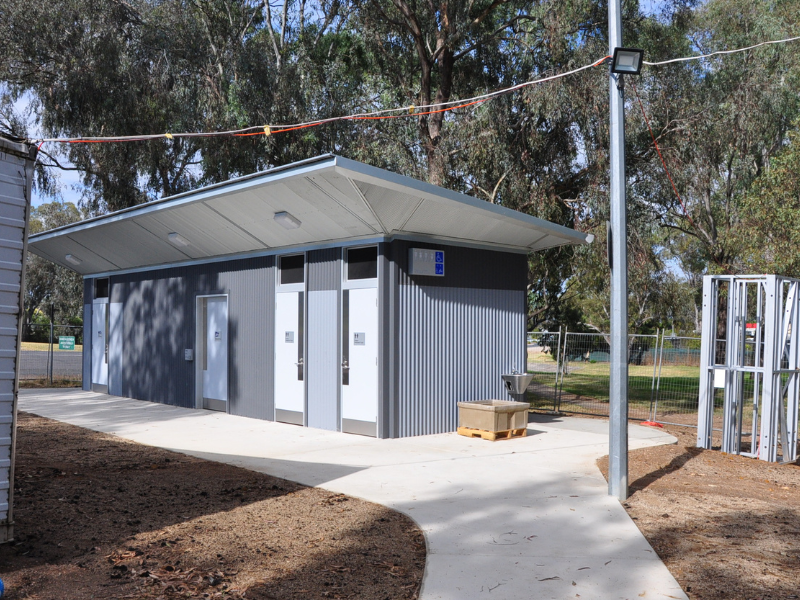 11 November 2022
External cladding commenced.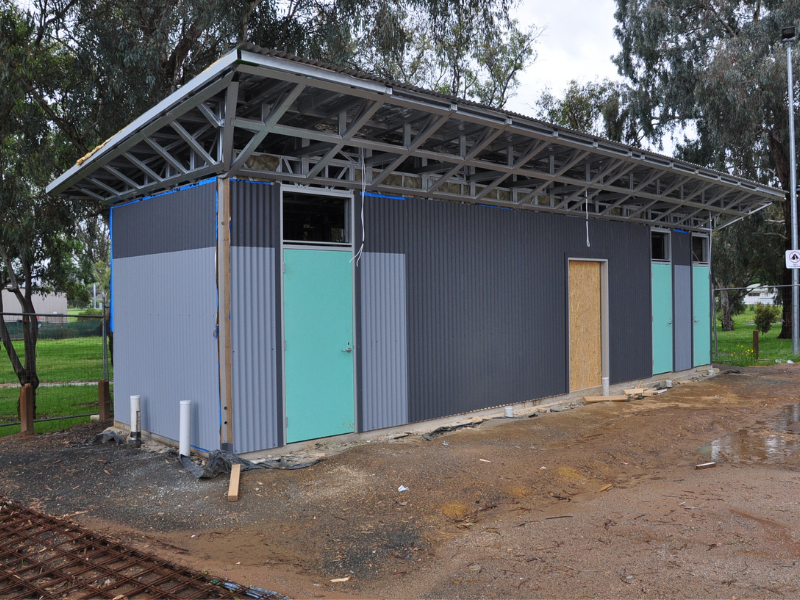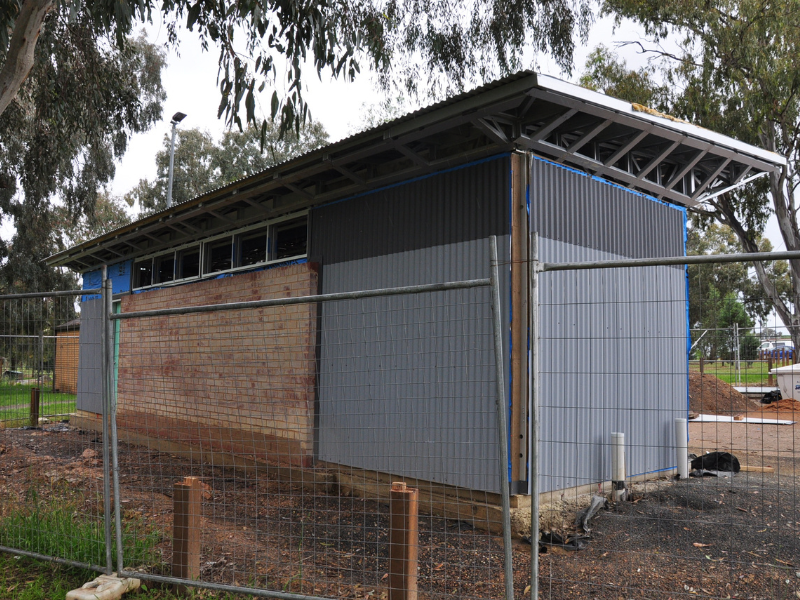 30 September 2022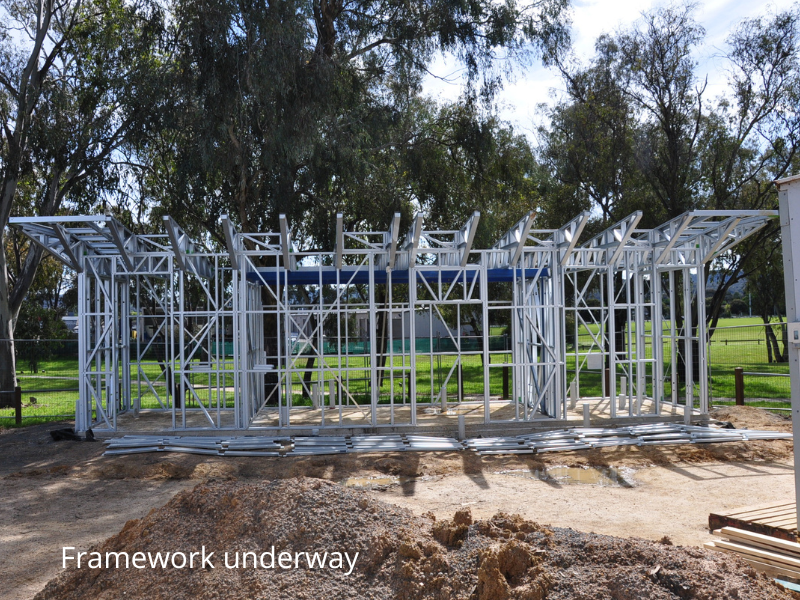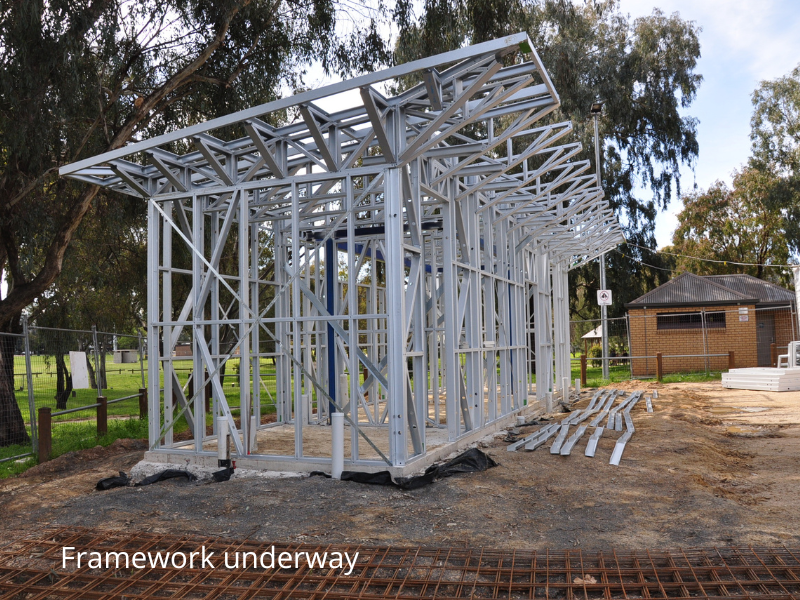 23 September 2022
The installation of the framework commenced this week.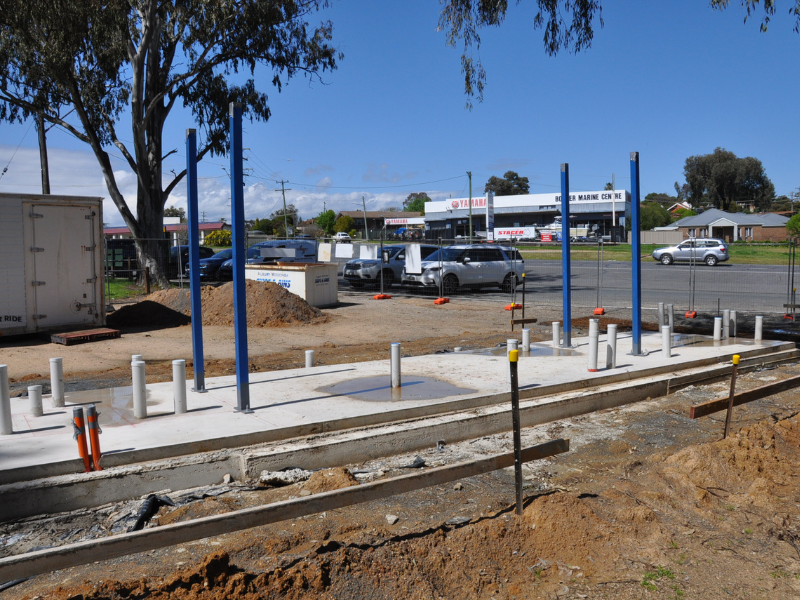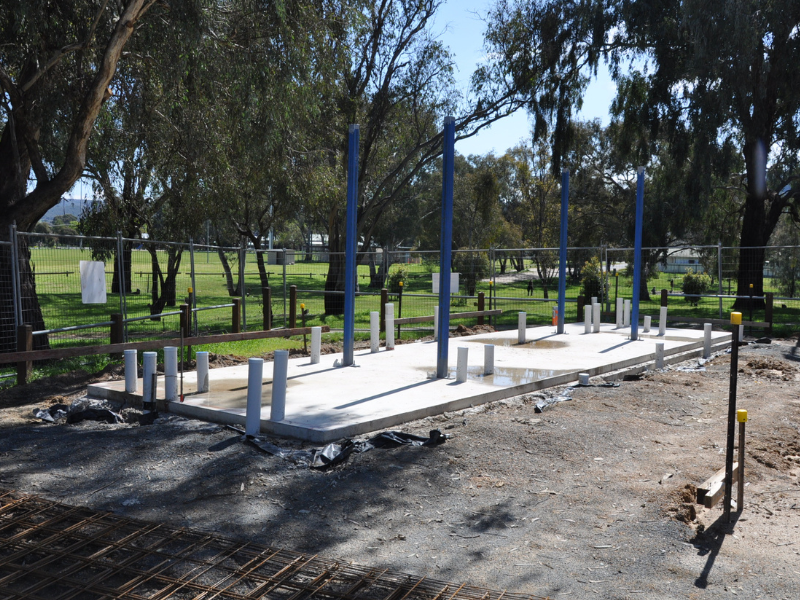 9 September 2022
Concrete slab is complete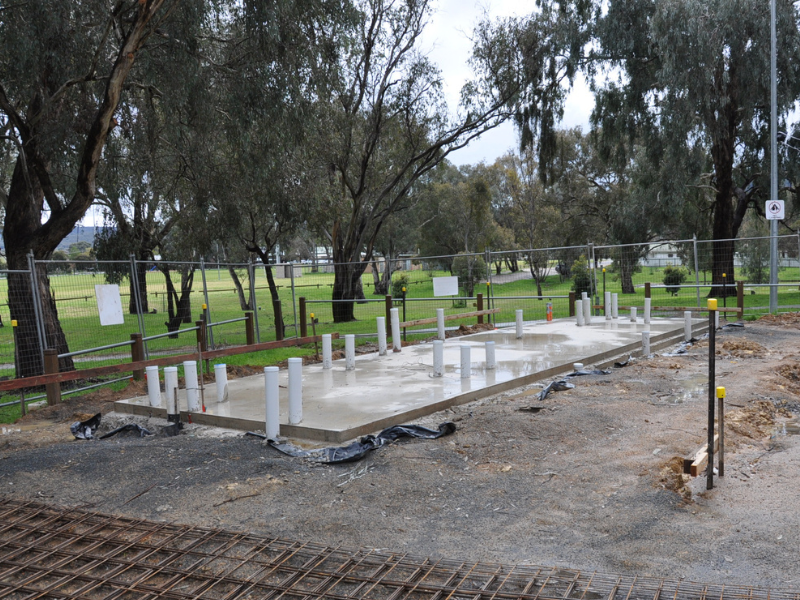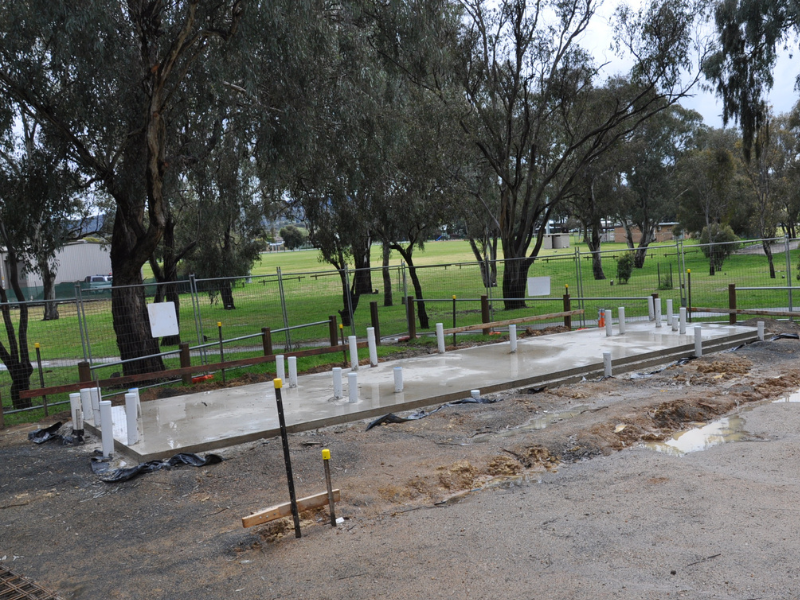 22 August 2022
Service installation and concrete slab preparation well underway.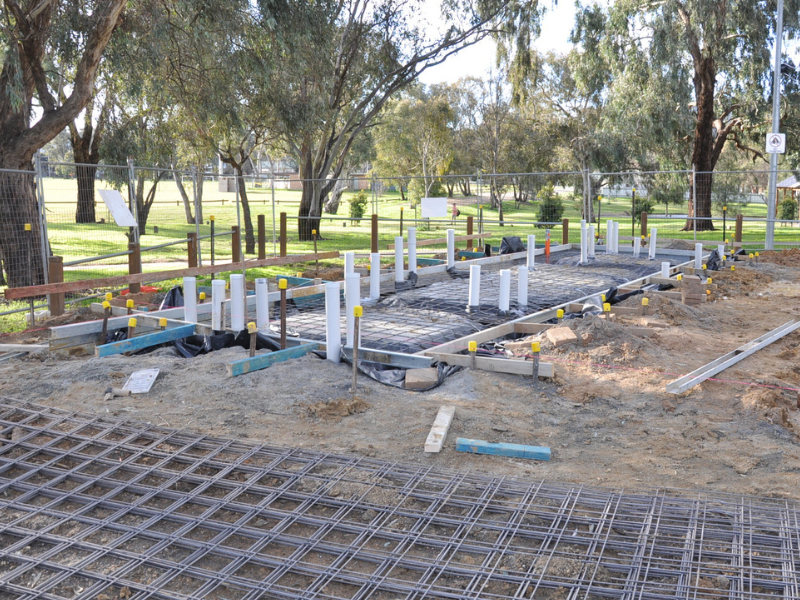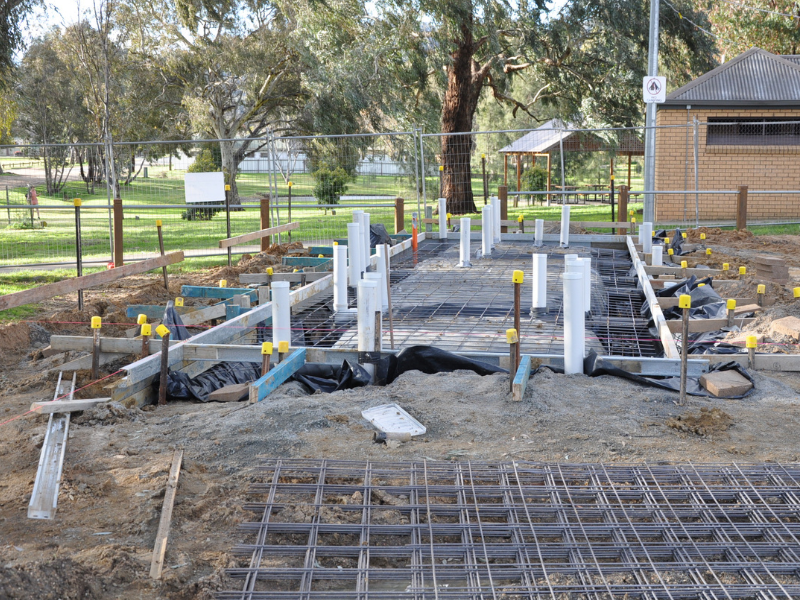 12 August 2022
On-ground works have commenced this week with the temporary fencing erected and foundation works underway.