About this project
Albury United Football Club were successful in grant funding through the NSW Asian Cup Legacy Fund for upgrading sportsfield lighting at Jelbart Park. In addition AburyCity was successful in obtaining grant funding through the Stronger Country Communities Fund for Stage two works. Council has allocated $115,000 and Albury Wodonga Football Association $25,000 toward the project. This will enable the Club to:
Upgrade of power to the site
Install sportsfield light poles and LED Lights to two fields to playing standards
The project also provides more lit training space to help spread the ground usage across a greater area.
On ground works will commence in February 2020 with completion re-scheduled to May 2020.
Jelbart Park lighting upgrade project - indicative pole layout and electrical cable alignment.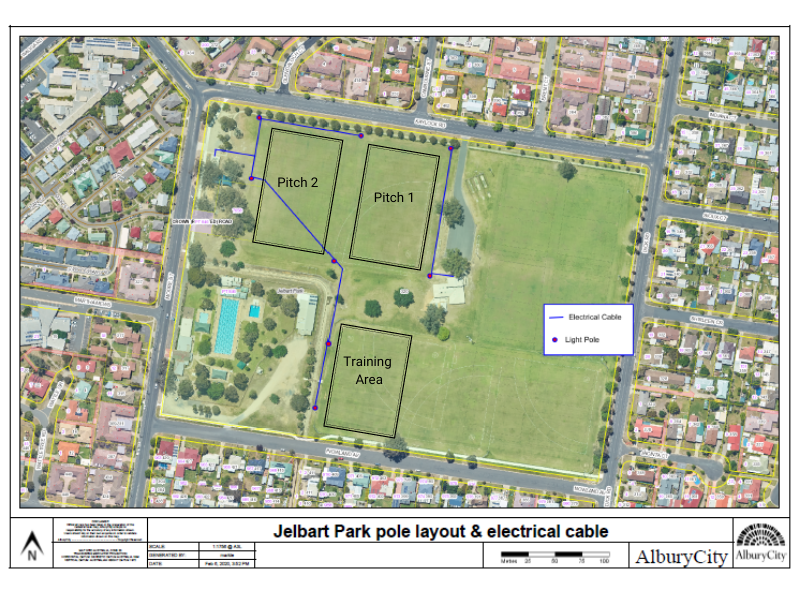 8 May 2020
The sportsfield light poles and LED lights were installed this week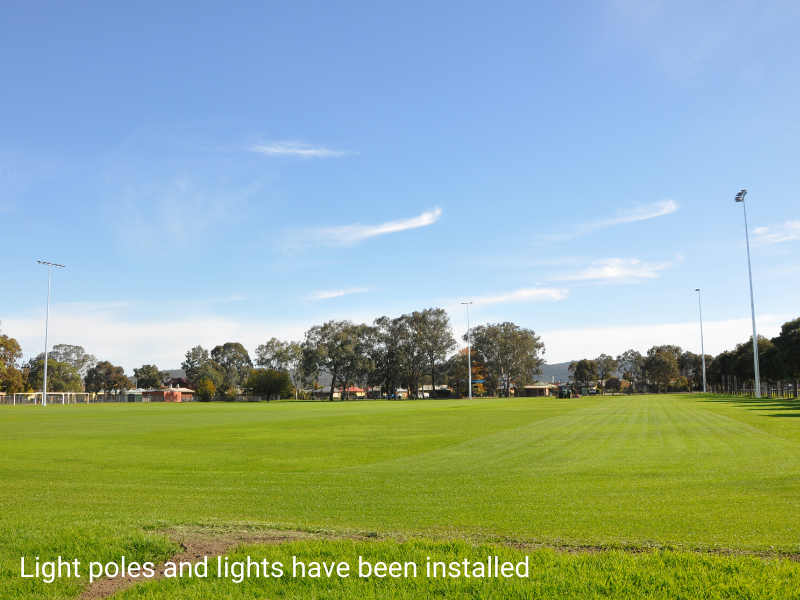 3 April 2020
The foundations for the light poles have been installed and now will cure for 14 days. Poles and lights are scheduled to be installed at the end of April.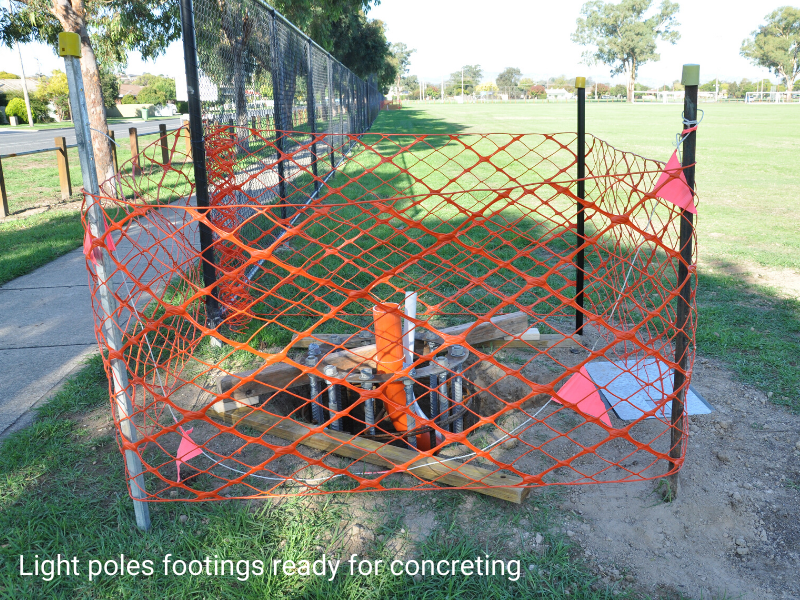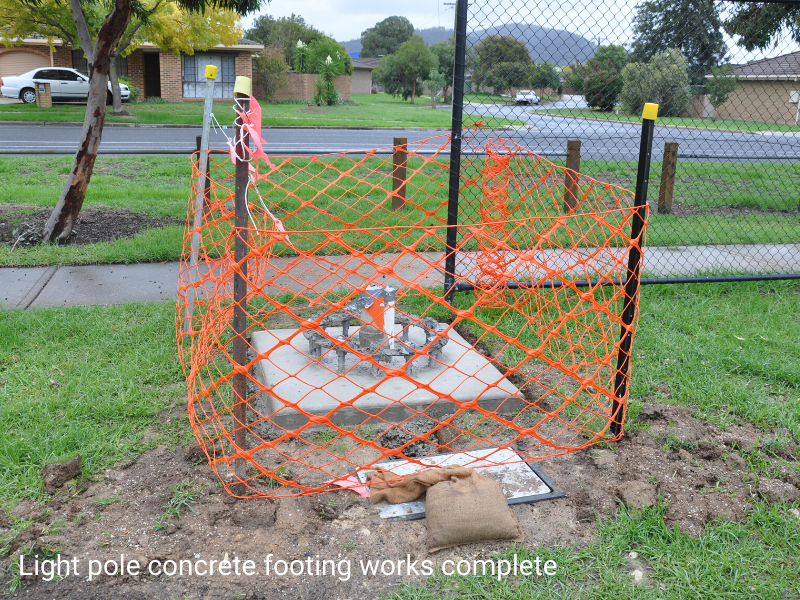 6 March 2020
Electrical conduits and pits have been installed with the main switchboard constructed and put in place..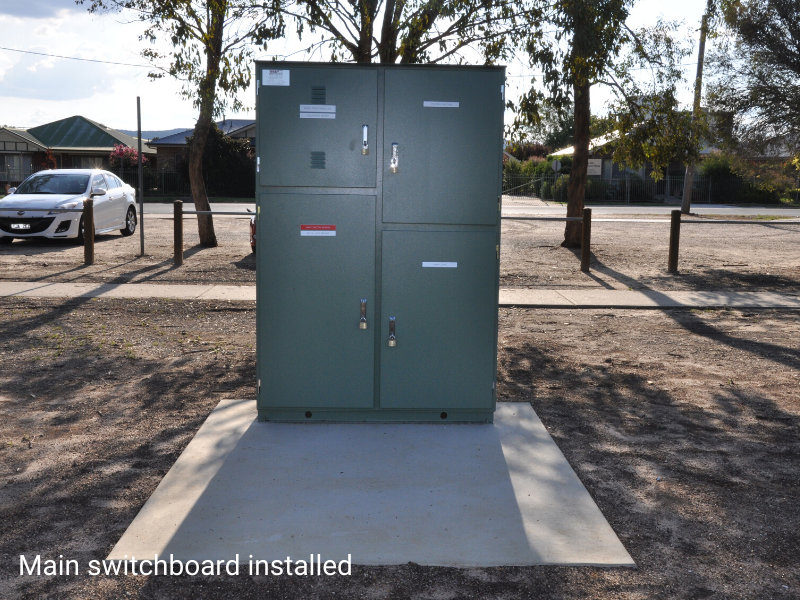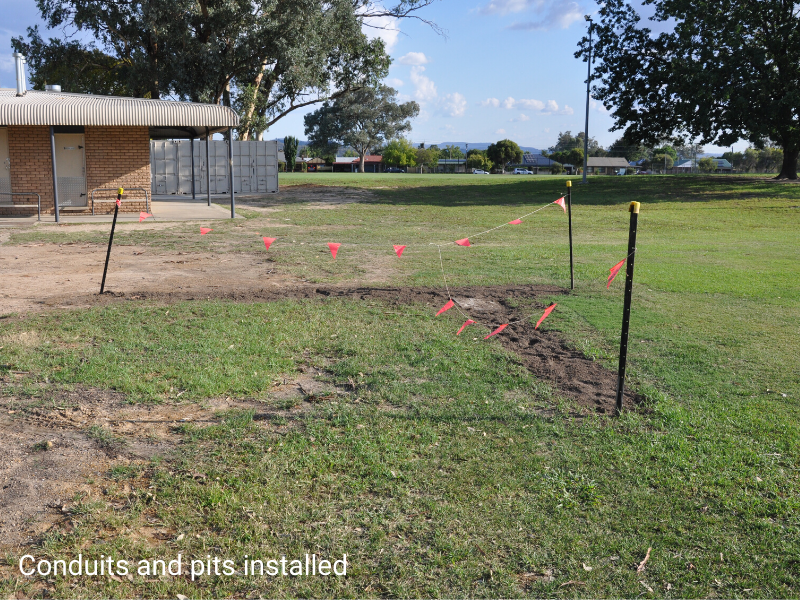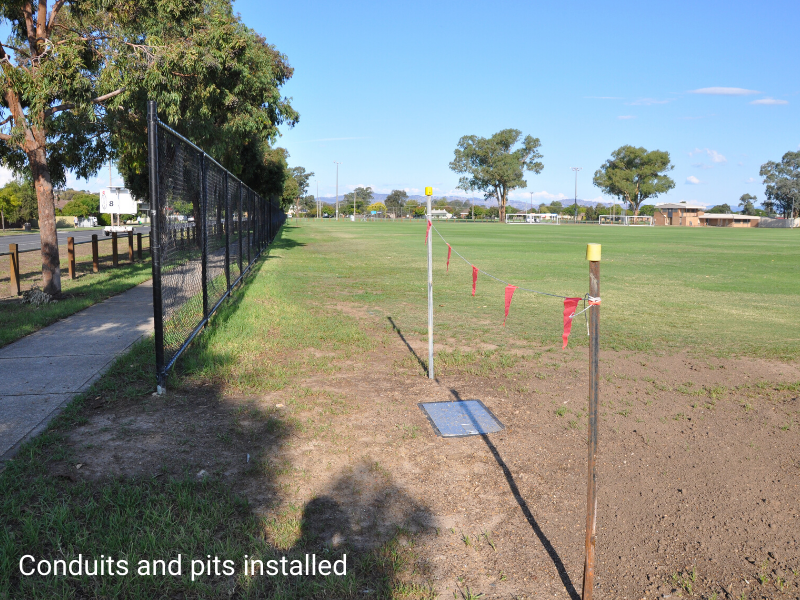 7 February 2020
The installation of the electrical conduits commenced this week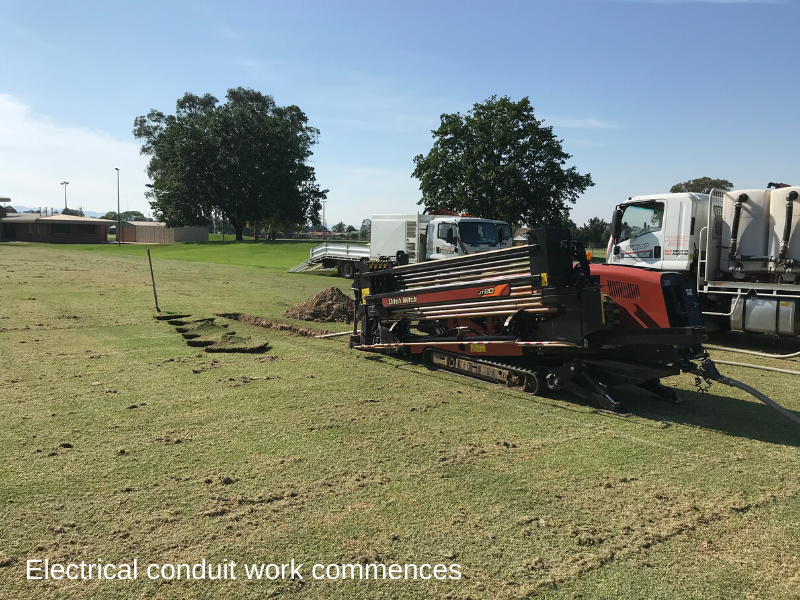 7 February 2020
Preparation work for the project has commenced this week. The laying of conduits will commence next week.