About this project
The project is now complete with the official opening was held on Sunday 10 November 2019..
Works commenced in July on the South Albury Active Space at Waites Park South Albury. The project was one of the primary actions from the Outdoor Basketball Court Strategy 2017-2021 which was endorsed by Council in April 2017. The area has a wide range of activities which is expected to attract community members of all ages. The project involved the following:
Upgrade of beach volleyball courts, pathways and perimeter fencing
Outdoor basketball court
Skate/scooter elements targeting beginners
"Hit Up" wall
Fitness zone
Shelter, fencing pathways and seating
Water bottle filling station/drinking fountain
The project is expected to take 12 – 16 weeks to complete. During the period, there may be minor disruptions to traffic while vehicles are entering and exiting the site. In addition, car parking along the Hovell Street side of the facility will be limited and unavailable during some periods.
The NSW Government through the Stronger Country Communities Fund - Round 2 is contributing $349,750 to the project.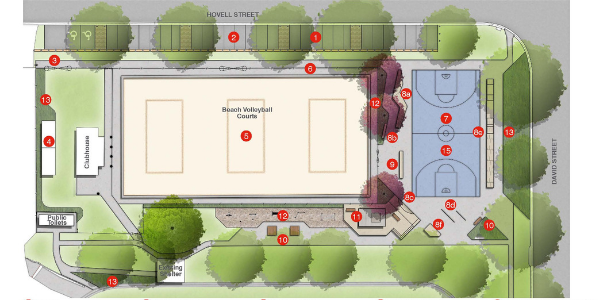 25 October 2019
The construction works are now complete with the area open to the public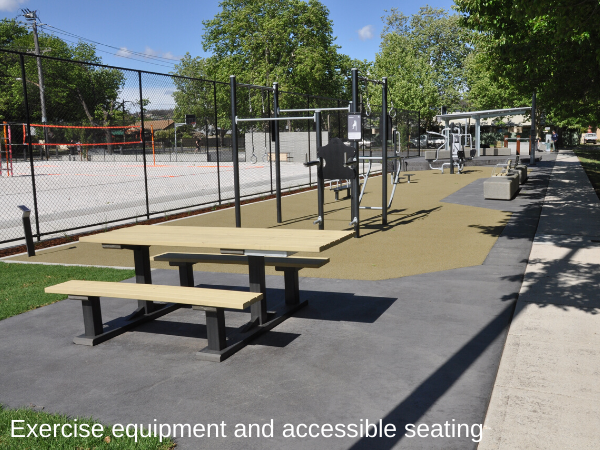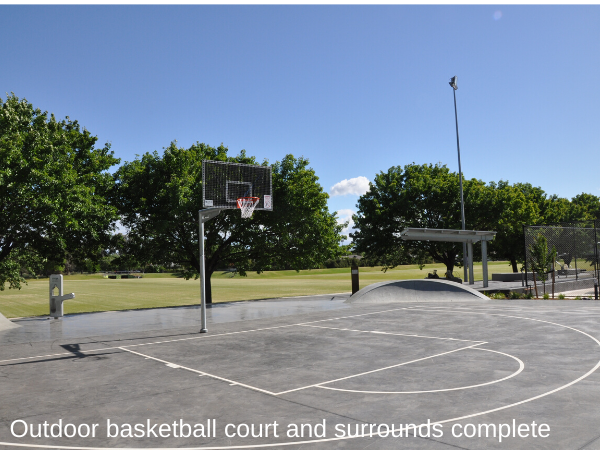 4 October 2019
The concreting was completed around the skate elements this week and the basketball rings were installed.
27 September 2019
More skate elements and the hit up wall were completed this week while work continues on the fitness area, shelter and remaining perimeter fence around the beach volleyball area.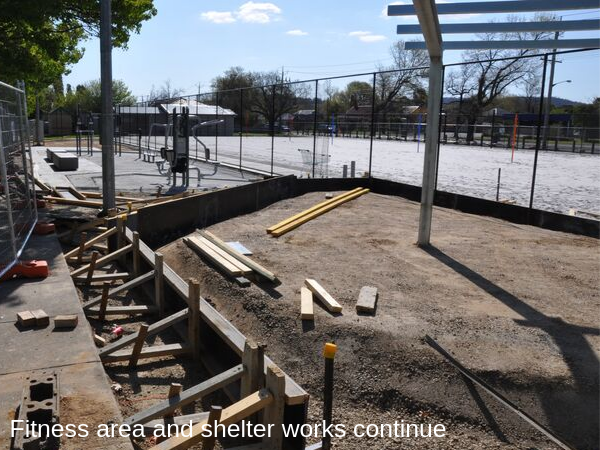 20 September 2019
Mesh has been installed on the fencing along Hovell Street while fitness equipment has been installed, shelter erected and skate area works continue.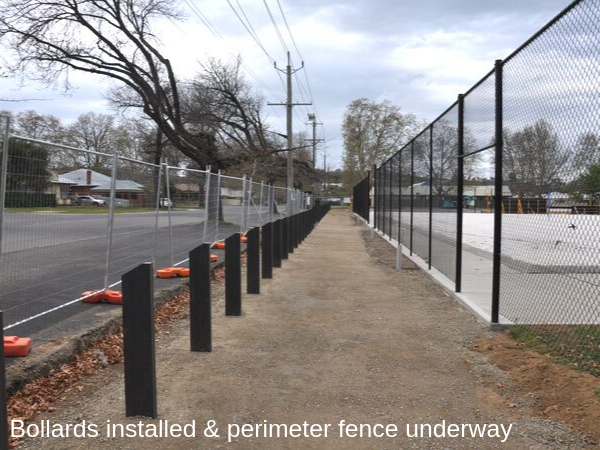 13 September 2019
Concreting around the beach volleyball area is complete with recycled plastic bollard installed. Work has commenced on the construction of the skate elements.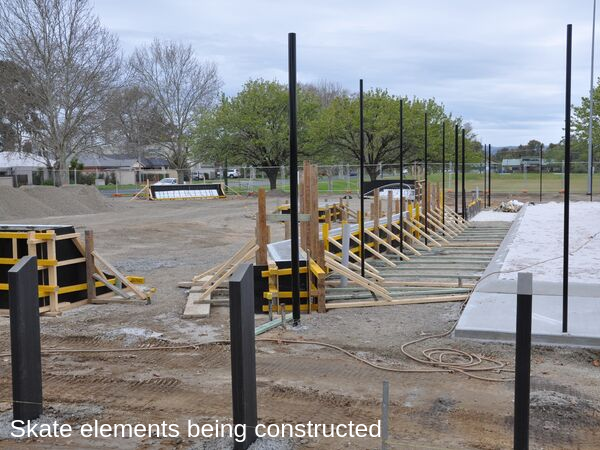 30 August 2019
The posts for the perimeter fence have been concreted in this week. Works continues on the preparation of the outdoor basketball court, skate elements and hit up wall.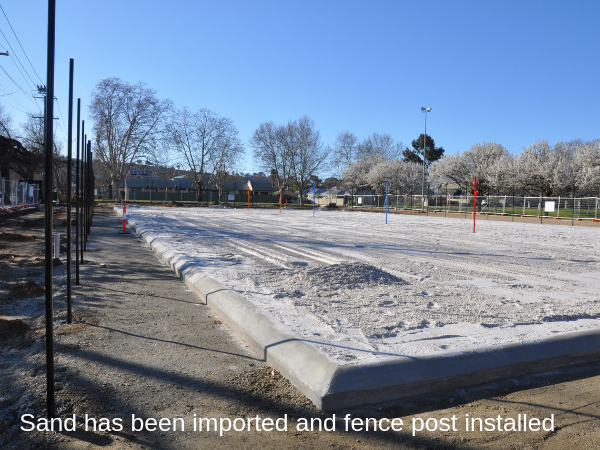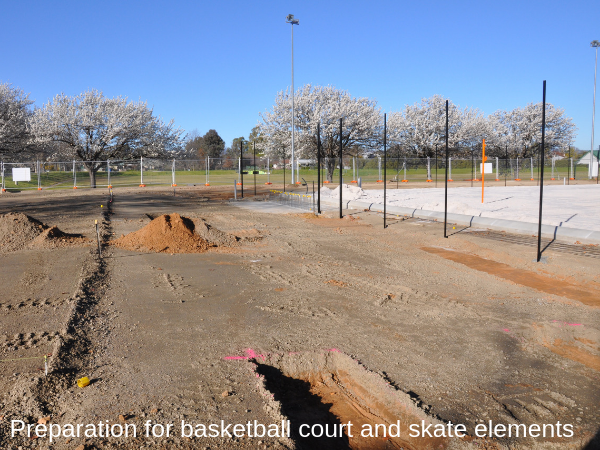 23 August 2019
Beach sand has been imported into the beach volleyball area. Construction commenced on the outdoor basketball court area.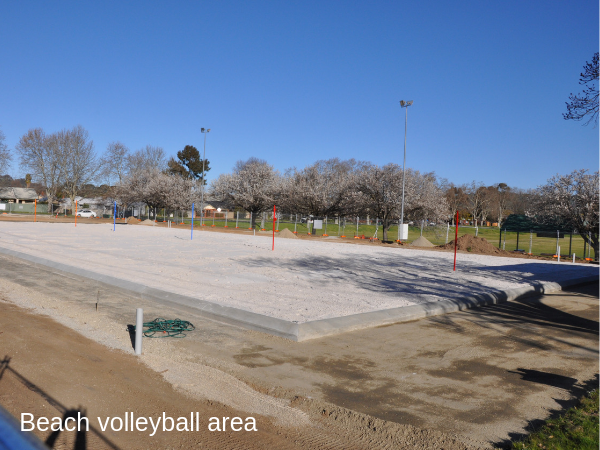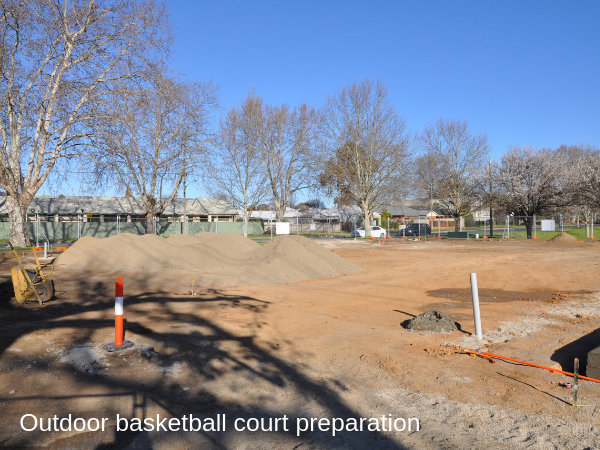 9 August 2019
Construction of the concrete edging has commenced around the beach volleyball area.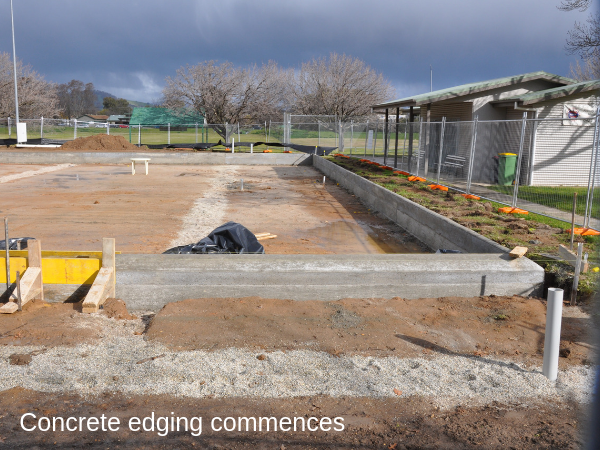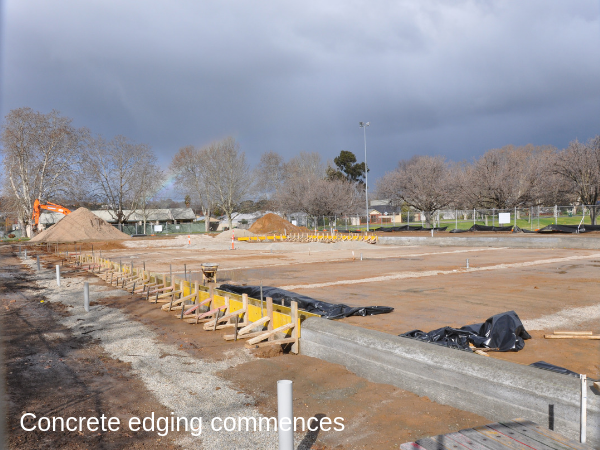 2 August 2019
Subsurface drainage in the beach volleyball area continues. The area is being prepared to install the concrete edging,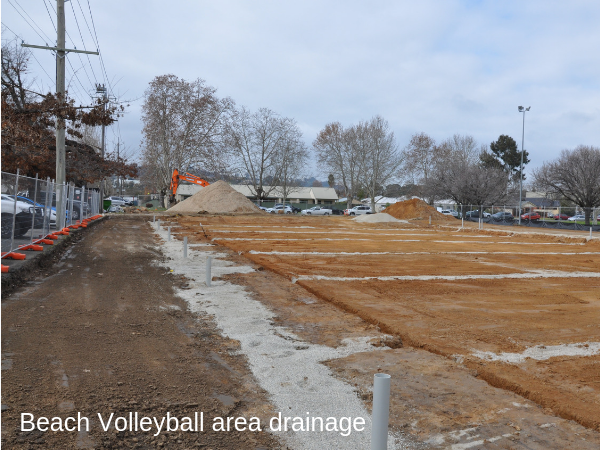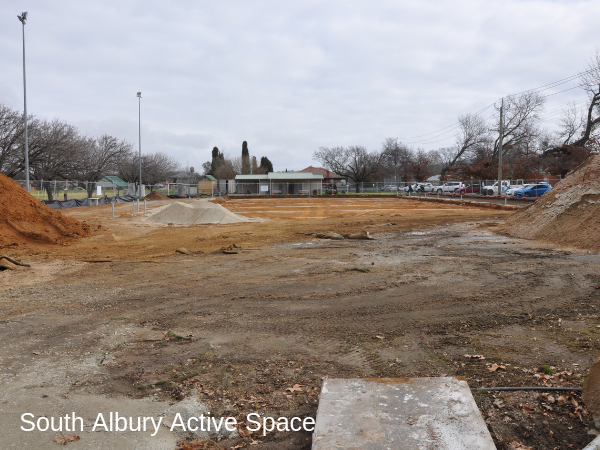 26 July 2019
Site preparation and excavation commenced this week. Beach volleyball area has been demolished with subsurface drainage being installed.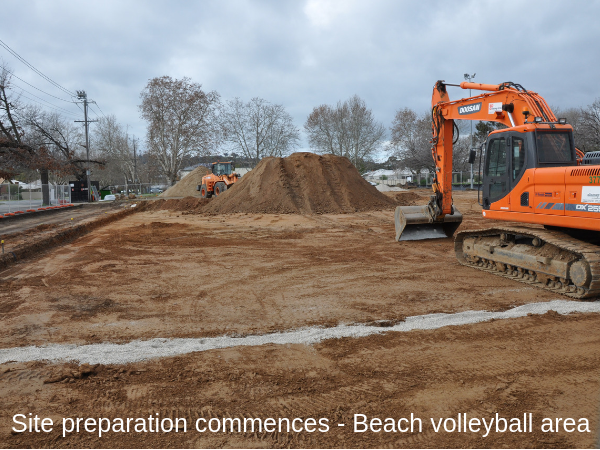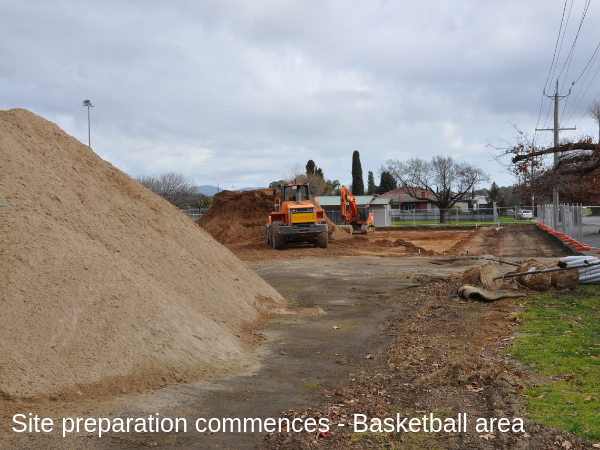 19 July 2019
Stuart Gordon Landscaping will commence works on site next week