About this project
The Boomers Football Club were successful in grant funding through the NSW Asian Cup Legacy Fund for upgrading sportsfield lighting at Glen Park. Council has also allocated $115,000 toward the project which will enable the Club to:
Upgrade of power to the site
Install four sportsfield light poles and LED Lights (Stages 1 & 2)
The project will provide more lit training space to help spread the ground usage across a greater area. It will also set the sportsfield up for future stages to allow the fields to be lit to a playing standard.
Commencement will occur in June 2019 with completion scheduled for December 2019.
Glen Park lighting upgrade project - indicative pole layout and electrical cable alignment. View the lighting design
25 October 2019
The four light poles with LED lights have been installed.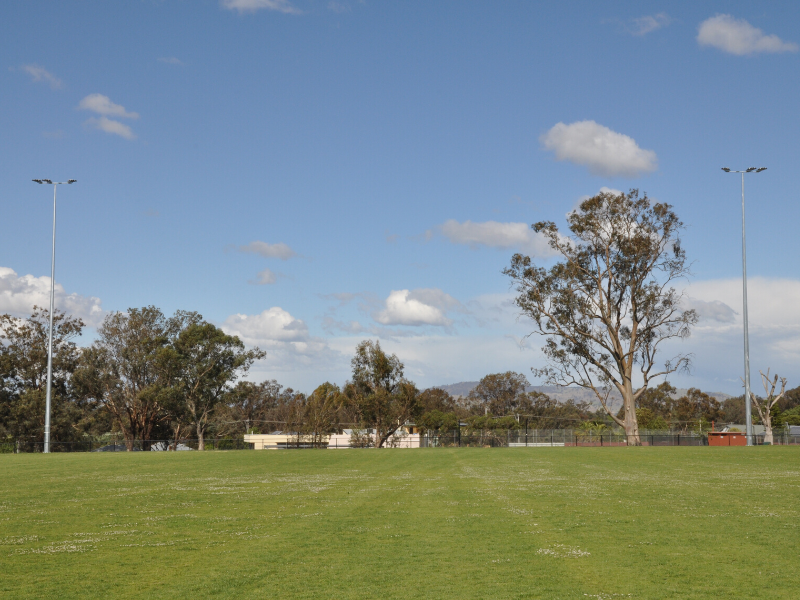 30 August 2019
The main switchboard has been installed while the concrete foundations for the light poles are complete. Poles and lights have been ordered.
21 June 2019
Electrical conduits have been installed for the project. To minimise the ground disturbance they were underbored with connecting to Electrical pits
7 June 2019
The project is due to commence next week with the installation of conduits from Tenbrink Street across the field to the eastern side of the playing surface.
24 October 2019
The Union Road Shelter along the Bungambrawartha Creek Trail is complete with bottle filling station and seating
27 September 2019
The shelter has been erected at the Bungambrawartha Trail - Union Road site.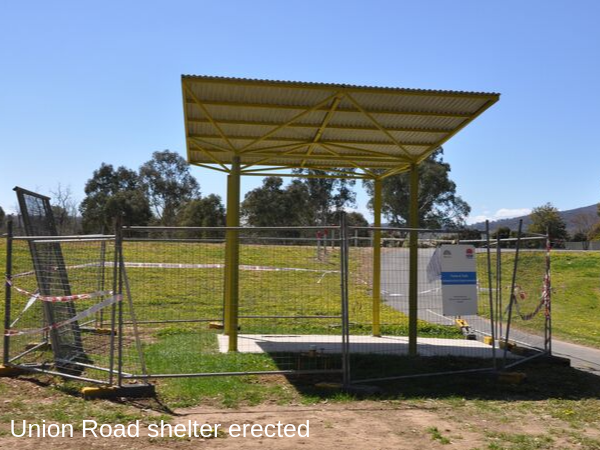 23 August 2019
The concrete base has been installed for the shelter at location Bungambrawartha Trail - Union Road site. The shelter is scheduled to be installed in September.