About this project
This project is now complete with all shelters and associated infrastructure installed
The project will involve establishment of four resting points along some of Albury's major tracks and trails. Improvements include:
Construction of a shelter with concrete base
Seating
Bike racks
Accessible drinking fountain and water bottle filling station
29 November 2019
All four shelters are now complete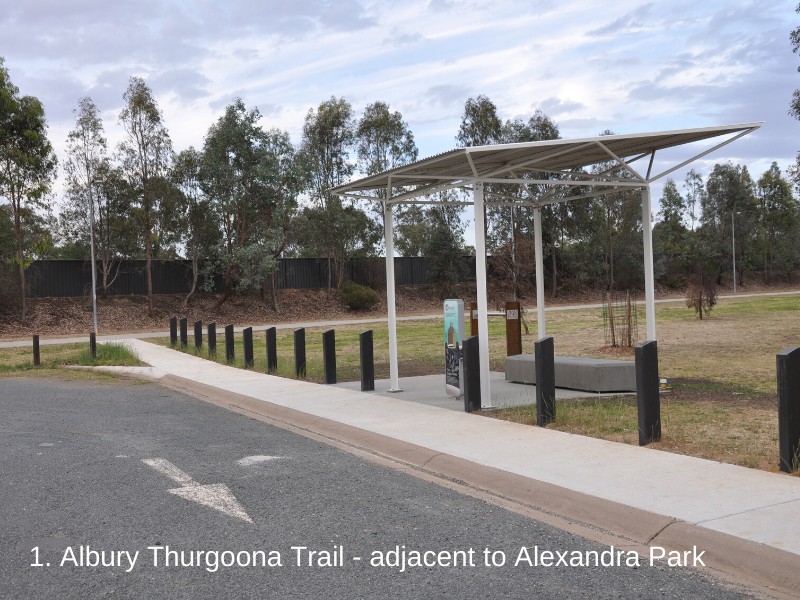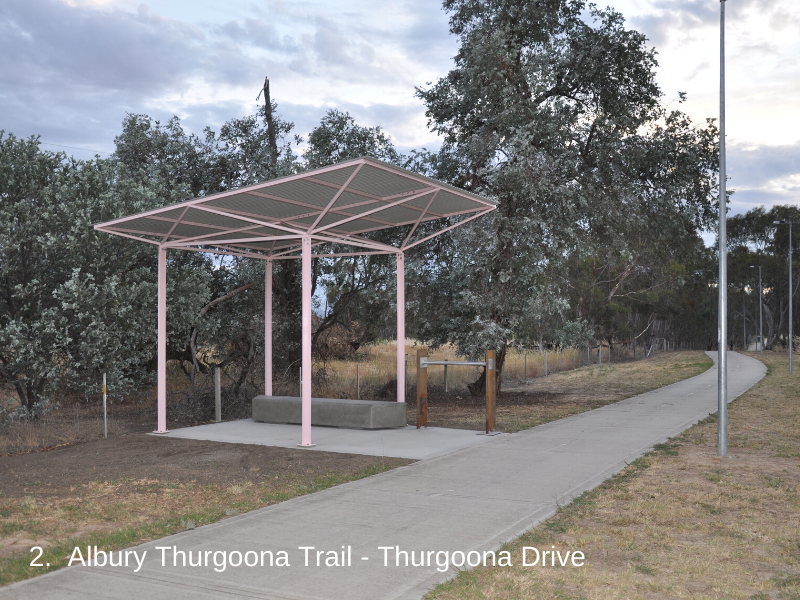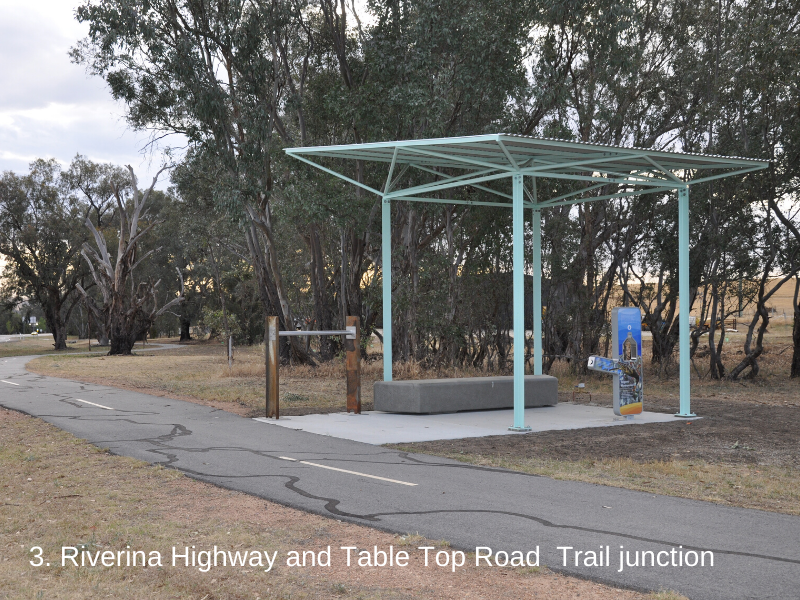 22 November 2019
Shelters have been erected, drinking fountain/water bottle filling stations have been installed. Seats and bike racks have also been installed.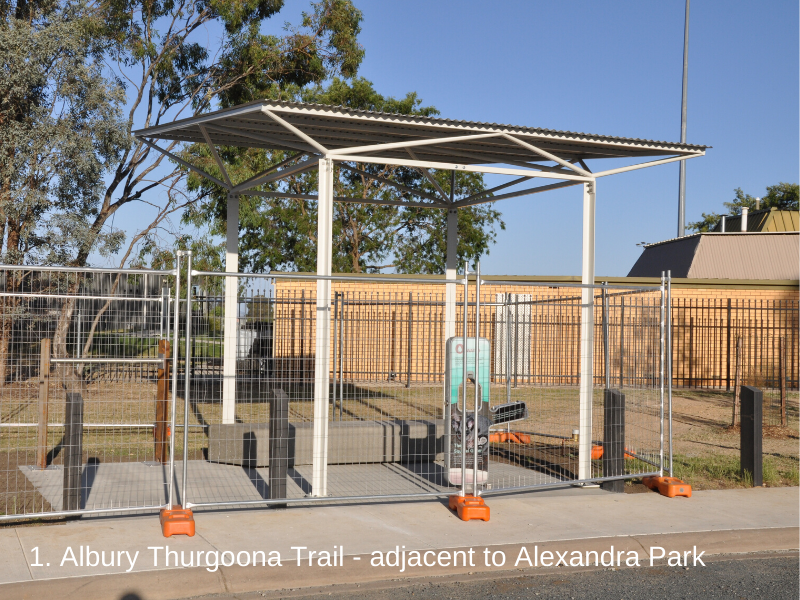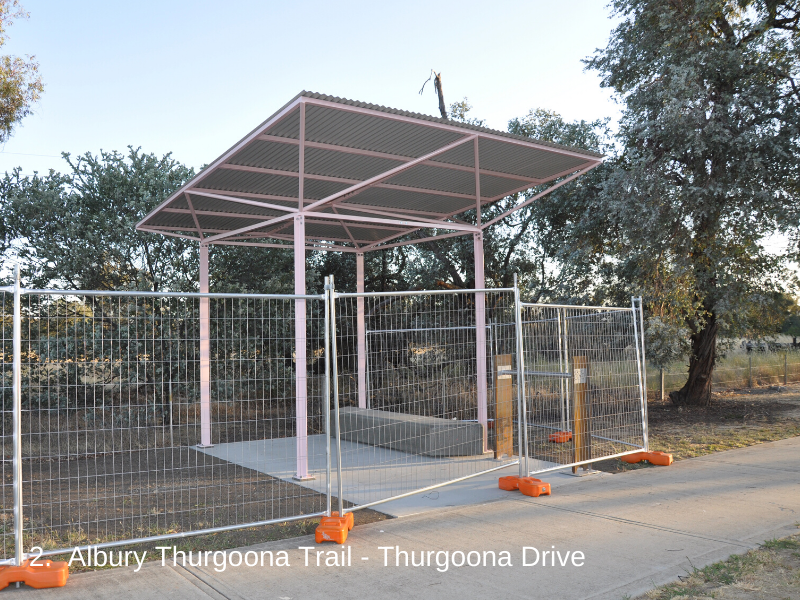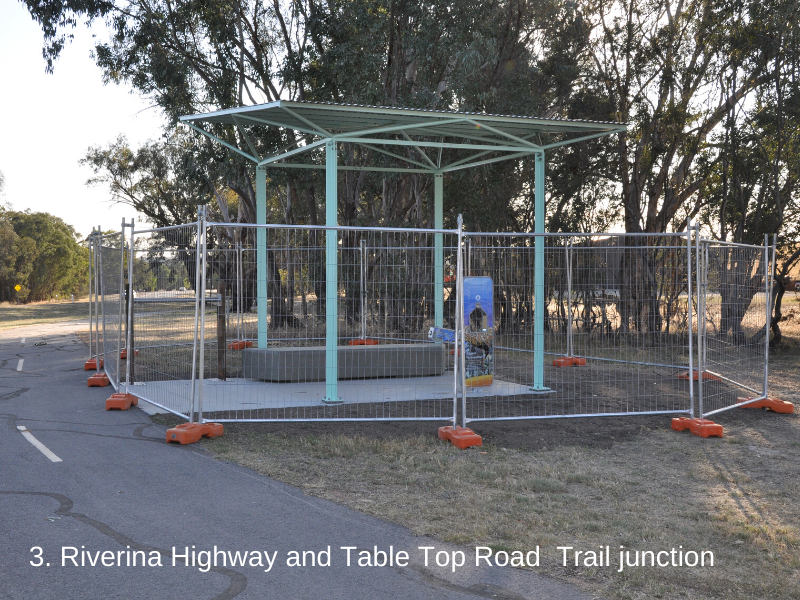 8 November 2019
Concrete slabs have been installed while some of the shelters have been delivered to the sites.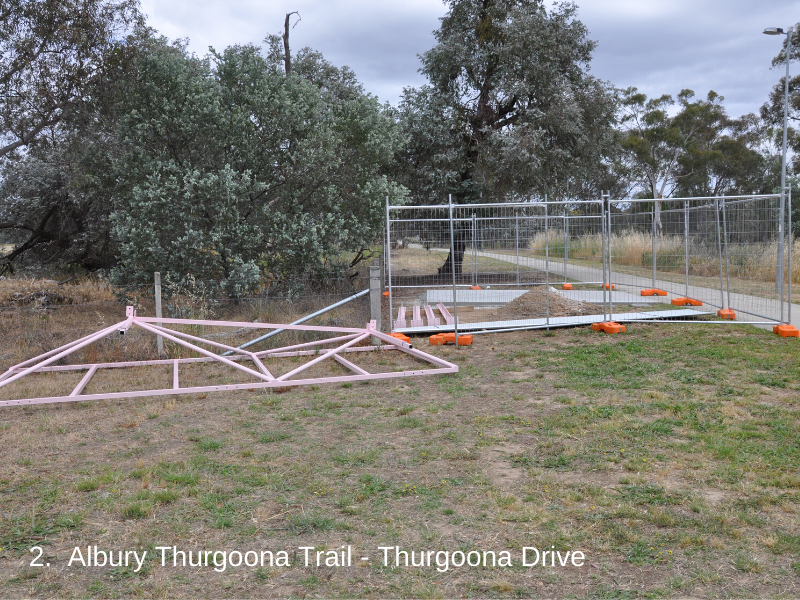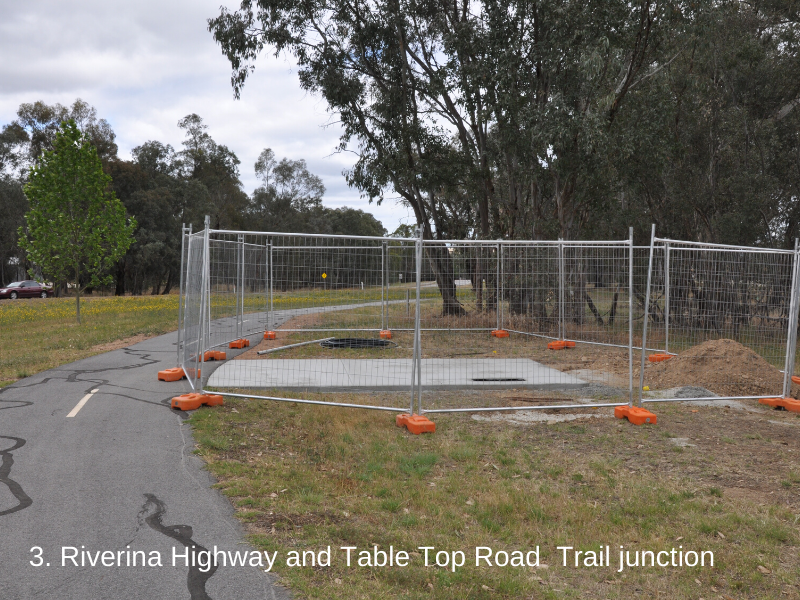 1 November 2019
The three remaining shelters have been fenced in readiness for the construction of the shelters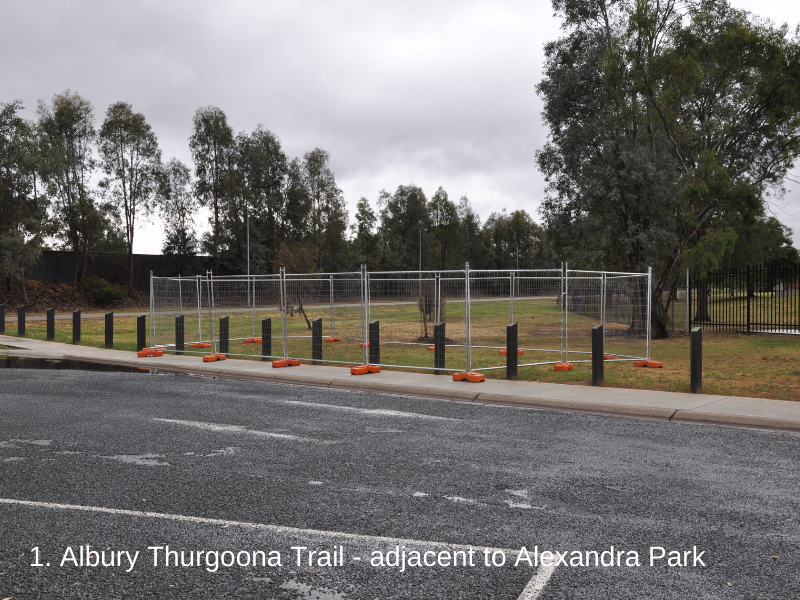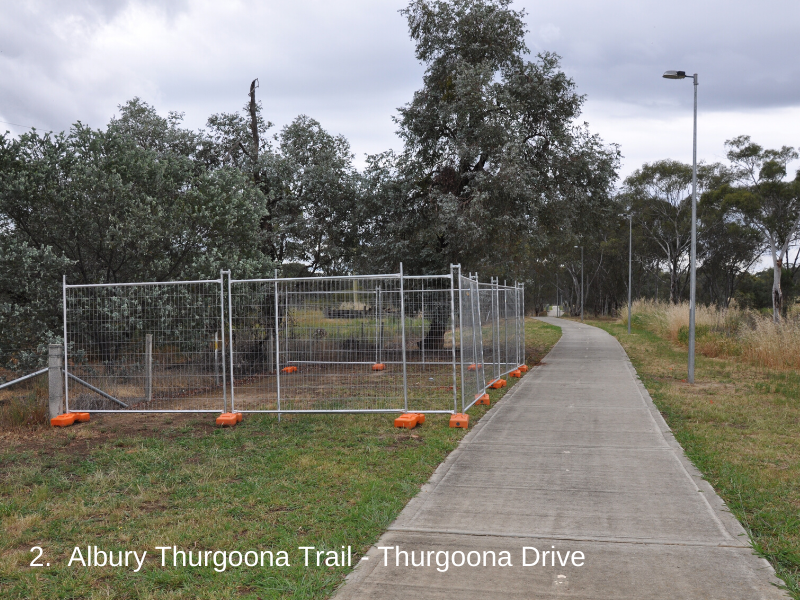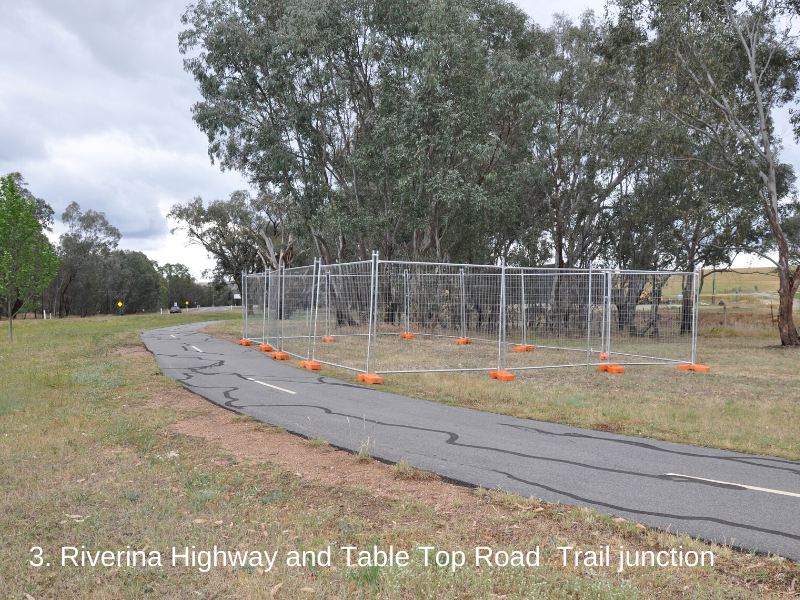 24 October 2019
The Union Road shelter along the Bungambrawartha Creek Trail is complete with bottle filling station and seating installed.
27 September 2019
The shelter has been erected at the Bungambrawartha Trail - Union Road site.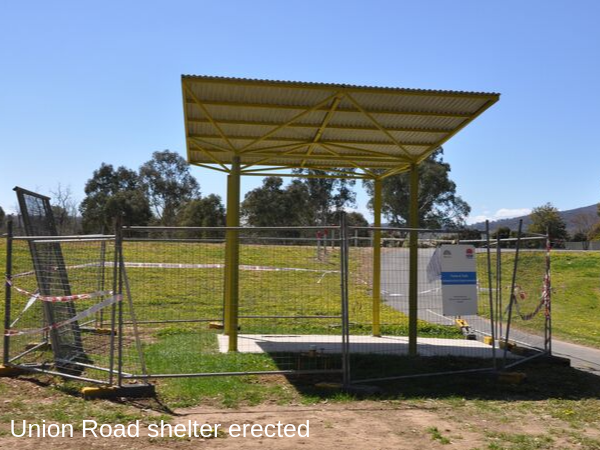 23 August 2019
The concrete base has been installed for the shelter at location Bungambrawartha Trail - Union Road site. The shelter is scheduled to be installed in September.