About this project
The opening of the upgraded park was held on Friday 29 November 2019.
We've received grant funding under the NSW Government's, Everyone Can Play program to undertake improvements to Eastern Circuit Park. The $90,000 allocation combined with our contribution of $150,000 will see the project commence in September 2019.
A master plan for the park was developed after a park party where surrounding residents had an opportunity to have input into the park landscape plan. The works to be undertaken as part of this project include:
Relocation and upgrade of play equipment to the front of the park including an all access basket swing
Installation of shade over the paly area
Improve pathways through the park
Inclusion of skate/scooter elements
Irrigated "kick about" area
Tree planting
Additional seating and wheelchair friendly picnic tables
22 November 2019
The official opening of the upgraded park was held on 29 November 2019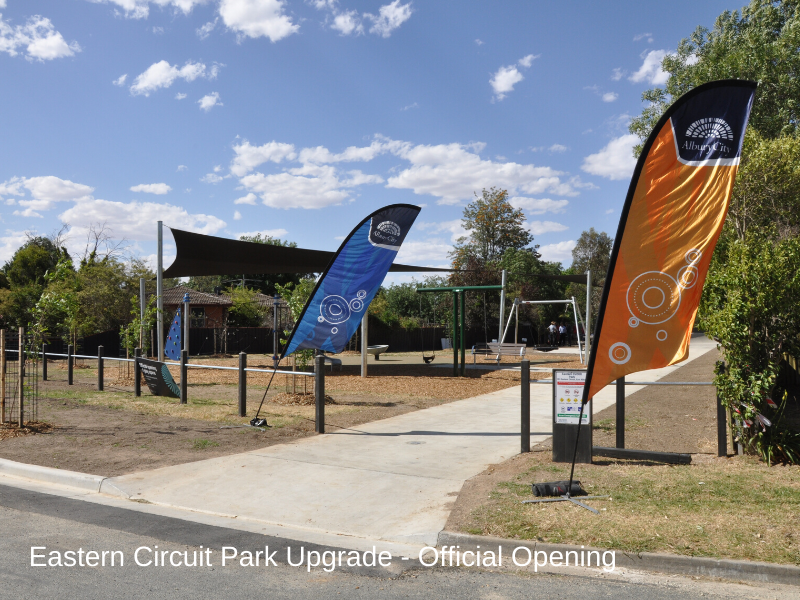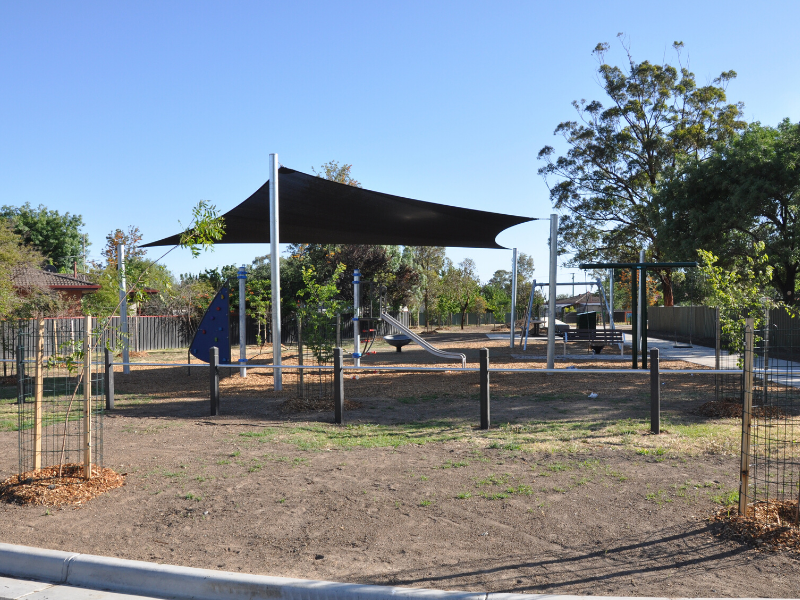 22 November 2019
The project is nearing completion with soils works completed along the pathways and the commencement of the playground softfall installation.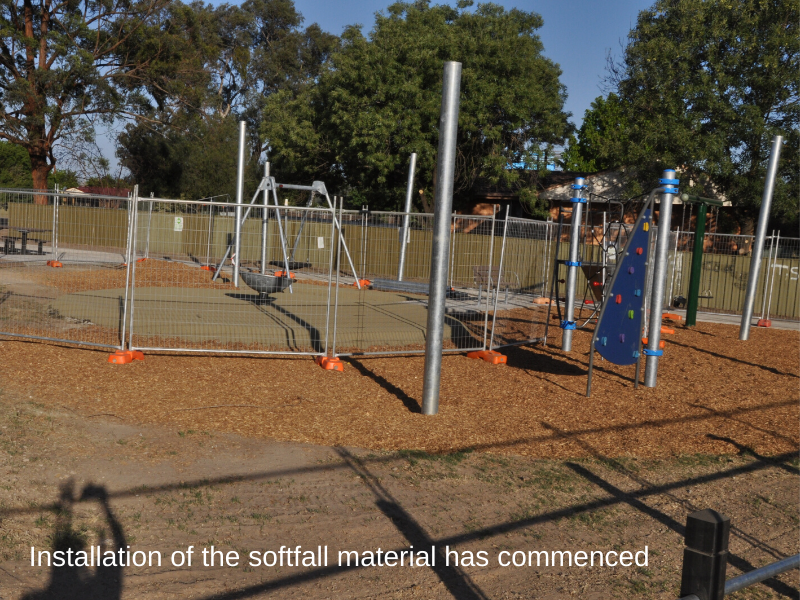 15 November 2019
The pathway construction is complete. The park fencing was installed and works continues on the play elements.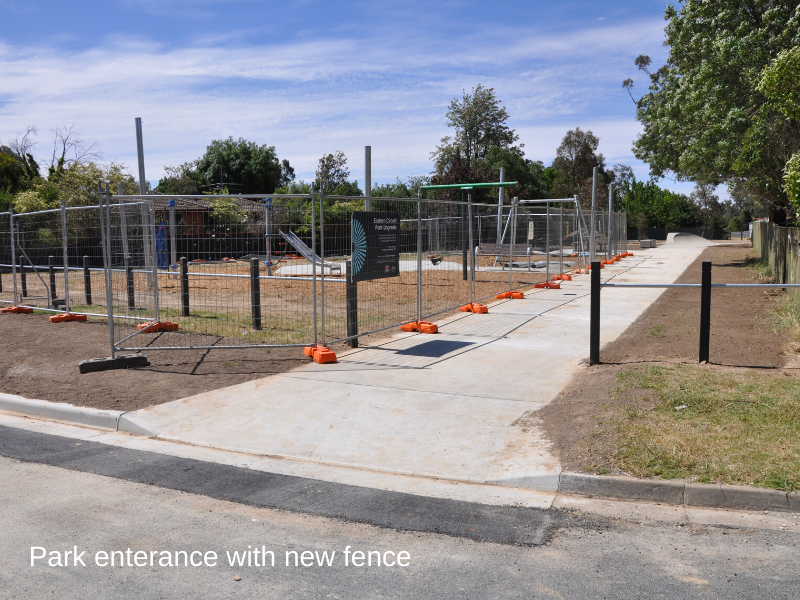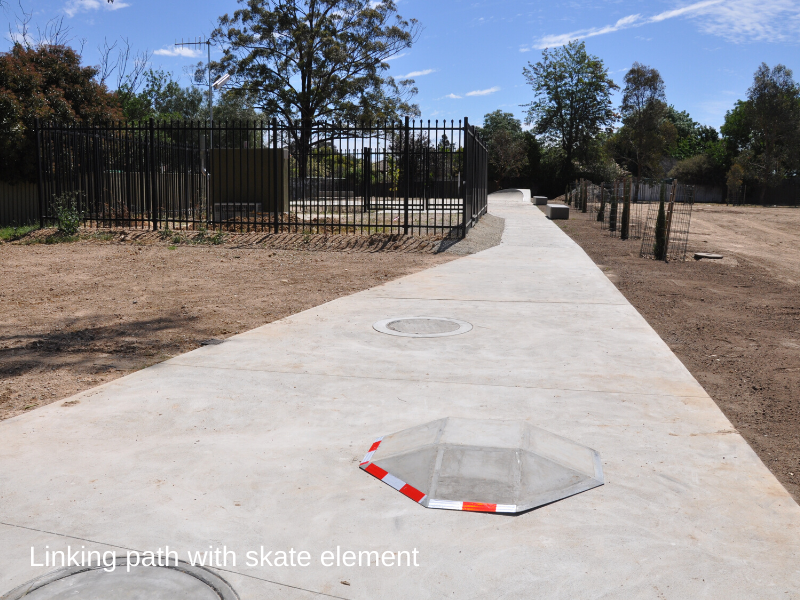 1 November 2019
The installation of the play elements and shade commenced this week while the construction of the pathways continues.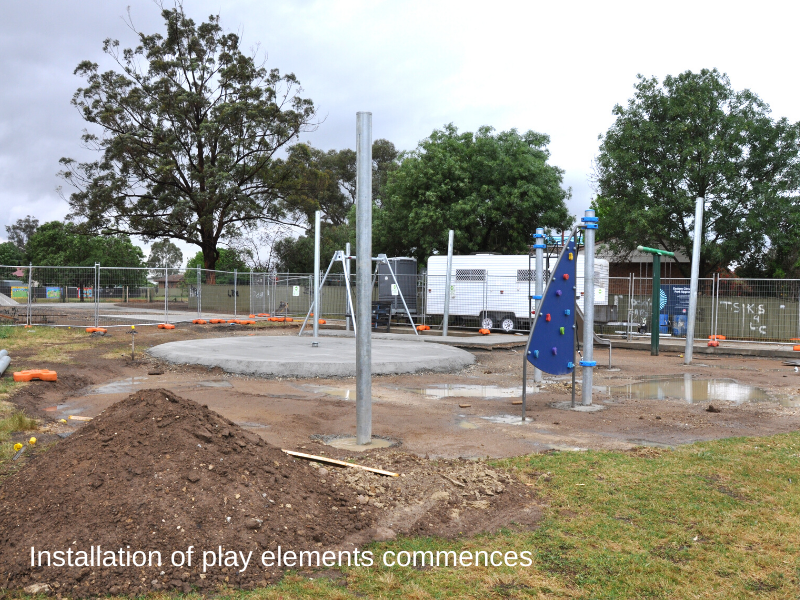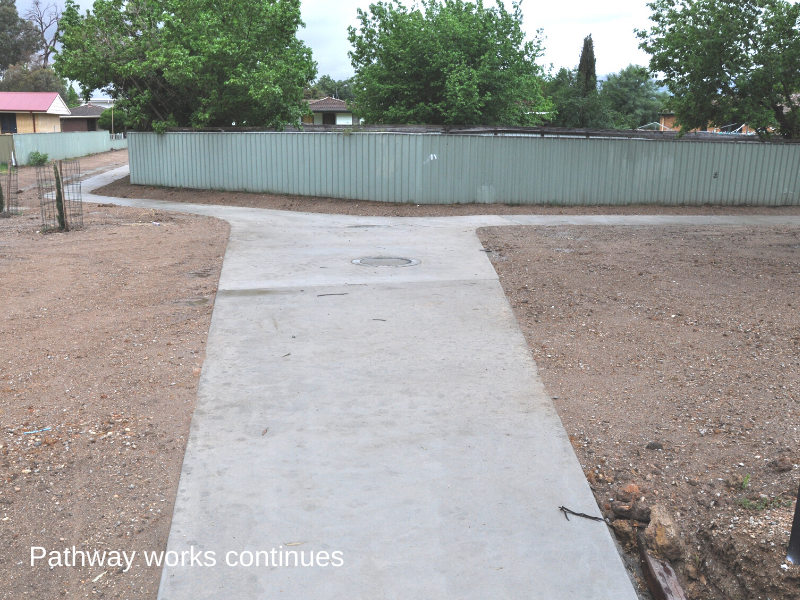 25 October 2019
The main pathway into the park is complete which includes skate elements. Pedestrian paths to other points of Eastern Circuit are under constriction. The site has been cleared ready to commence the installation of the play equipment.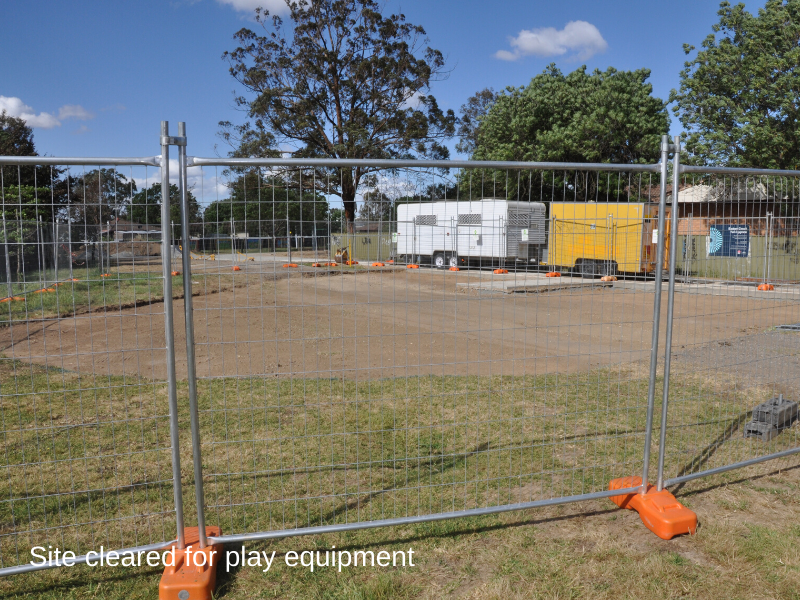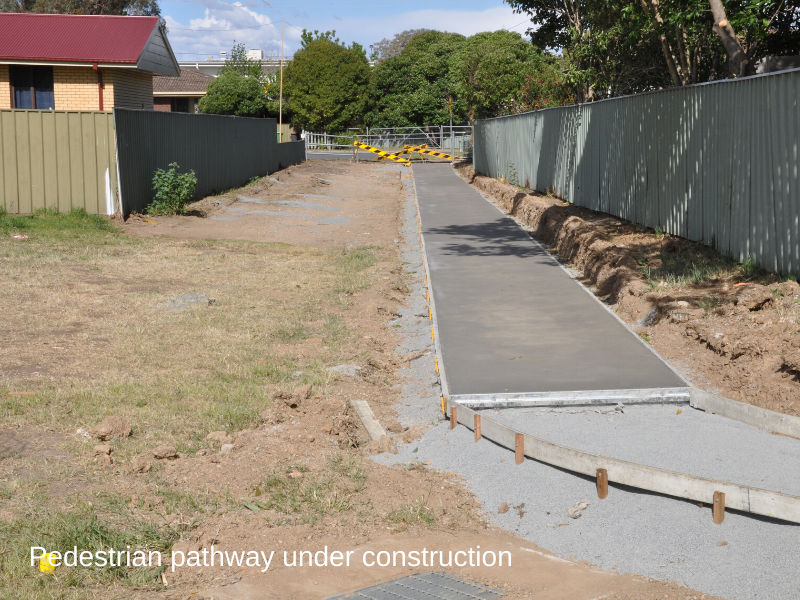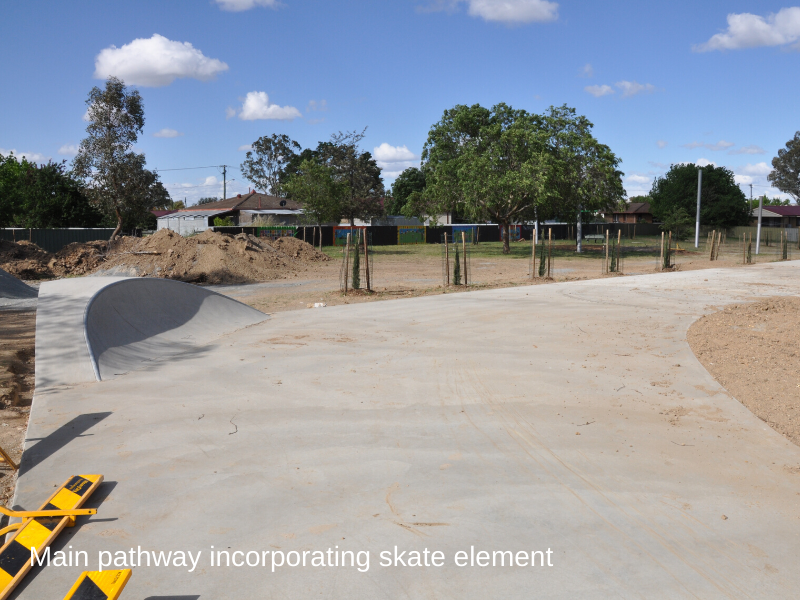 4 October 2019
Works commenced on the new access pathway from Eastern Circuit.
13 September 2019
Stage one tree planting is complete around the kick about area. The play area and concreting is scheduled to commence soon.
Existing conditions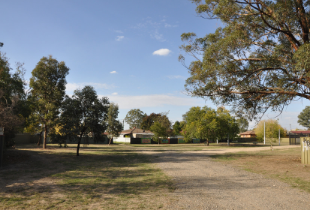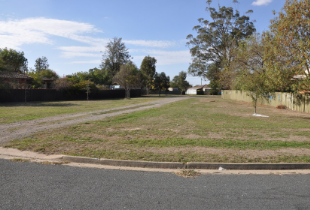 June 2019 update
Mayor Kevin Mack and Project Officer Leanne Hunichen discuss plans to redevelop Eastern Circuit Park and Endeavour Park.