The Construction of stage 2 works are now complete and the site is open for use.
Red Gum Park is located in Easternview Estate in East Albury. The local residents were successful through the NSW Governments My Community Grant program in acquiring funding for shade in the park. The play elements were due to be replaced so Council allocated an additional $50,000 to improve the area. The project scope includes:
Replace the play equipment with a new combination play unit, double swing and spin play
Shade sails over the new combination play unit
Funding through the Australian Government's Local Roads and Community Infrastructure Program for stage two works. This involves:
Installation of a new half court basketball court
Concrete linking footpaths
Additional seating; and
Drinking fountain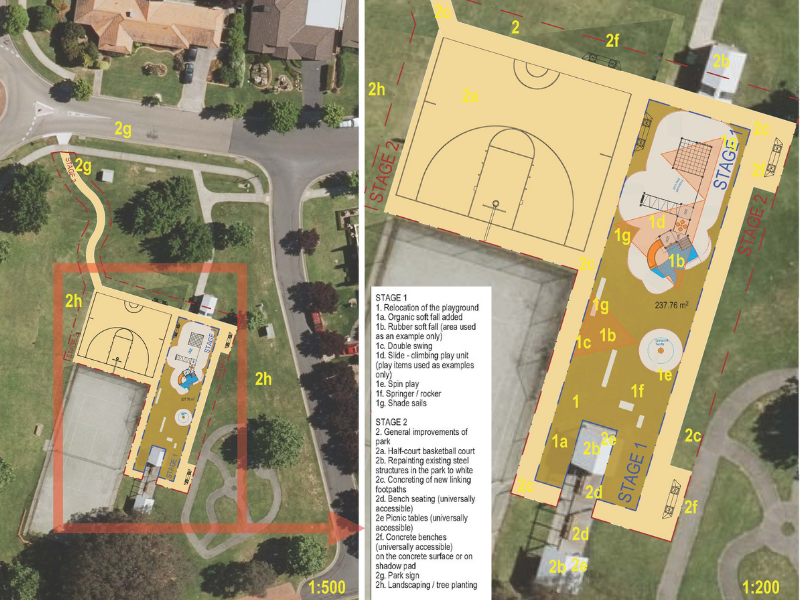 21 May 2021
All works associated with stage two are now complete. The temporary fencing has been removed with the play equipment and basketball court open to the public.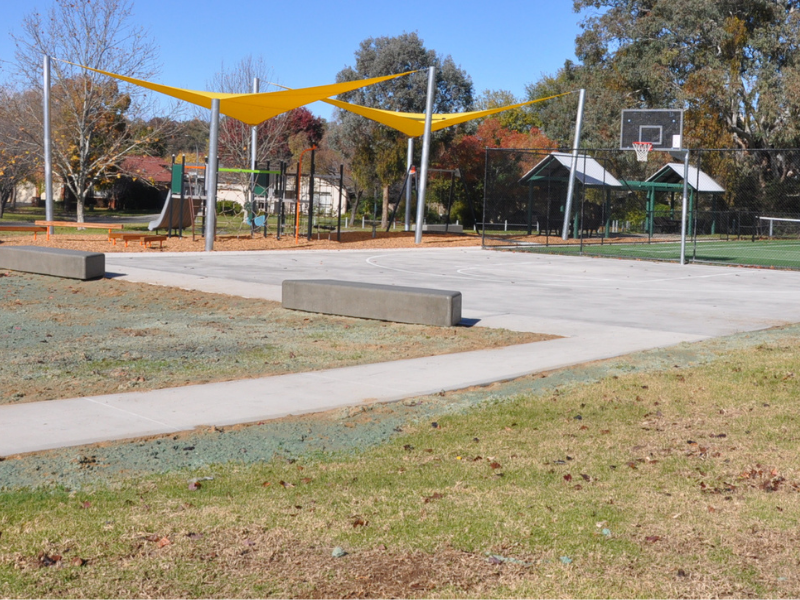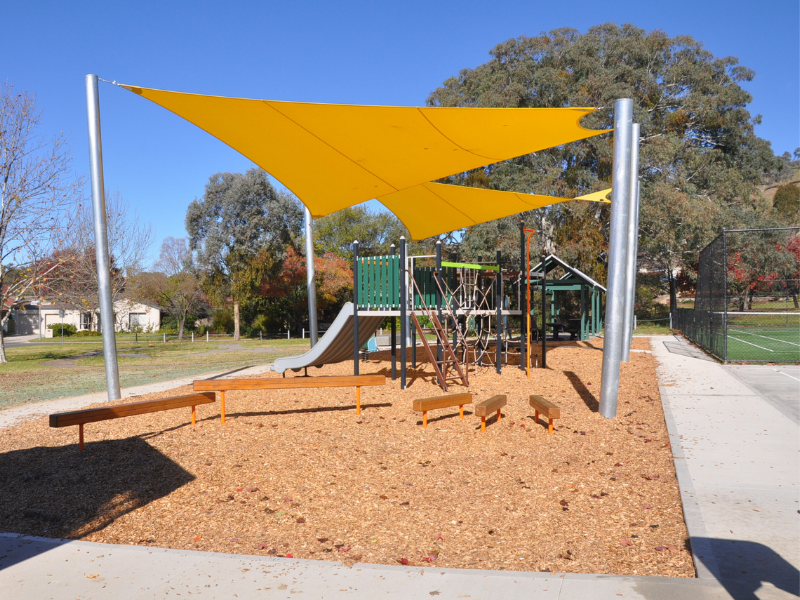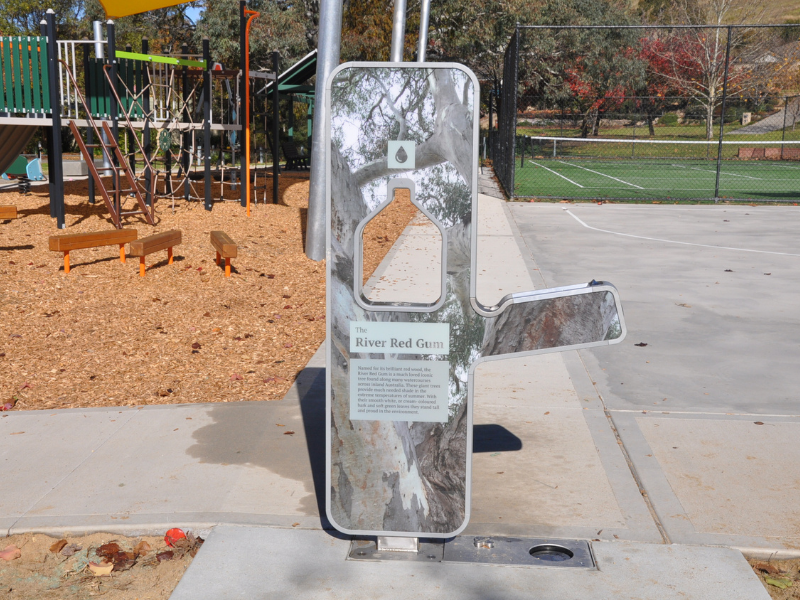 14 May 2021
Works continues on the connecting paths around the play equipment to the footpath.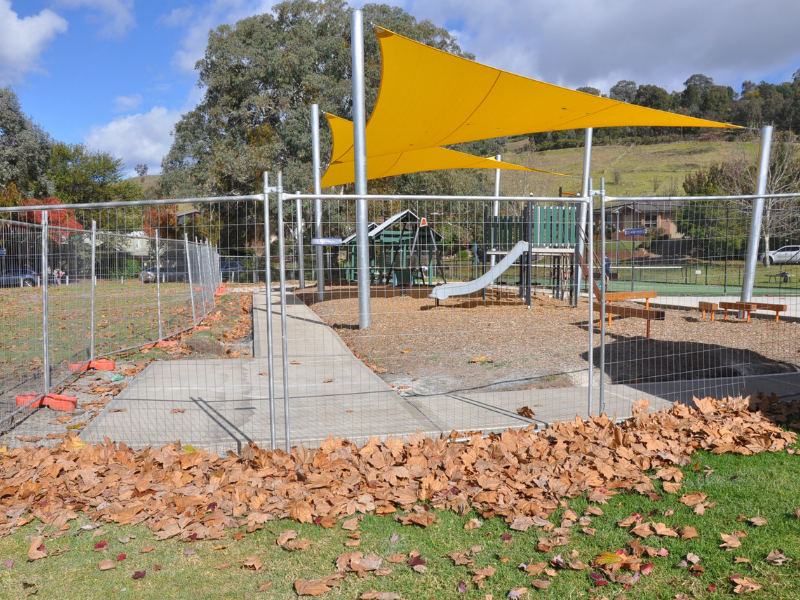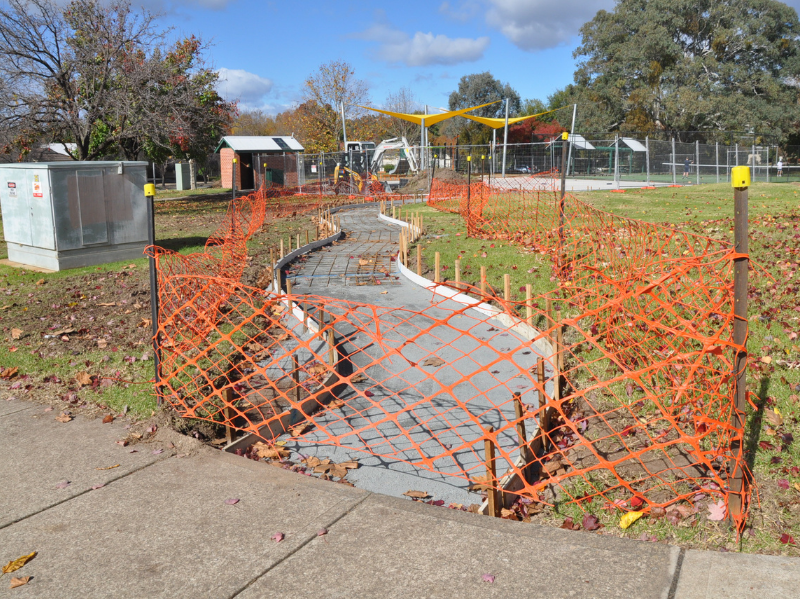 7 May 2021
Concrete is complete for the outdoor basketball area. Preparation is underway on the connecting paths throughout the park.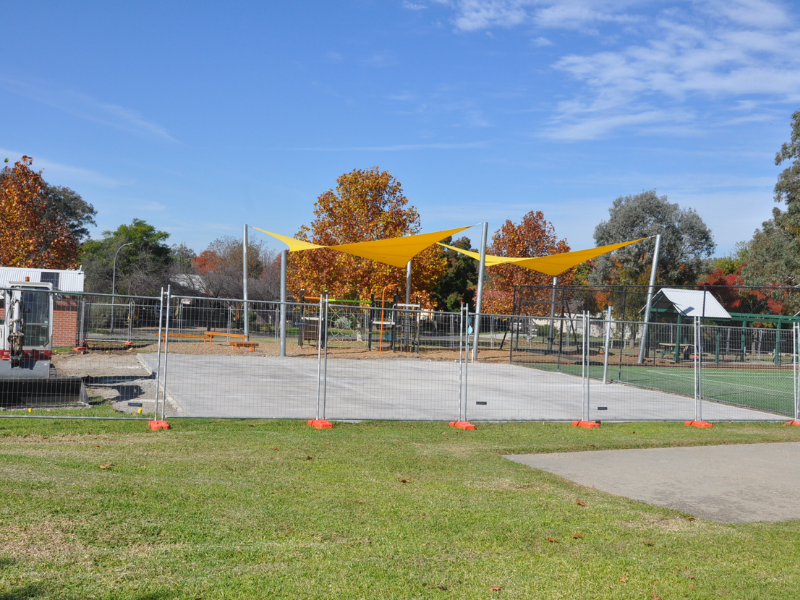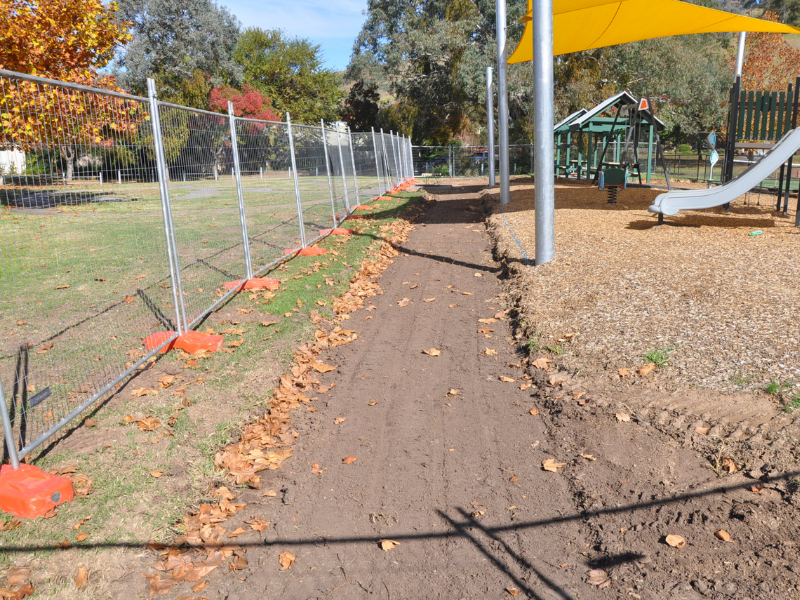 30 April 2021
Work has commenced on stage two of the Red Gum Park upgrade. Excavation is underway on the half court outdoor basketball area.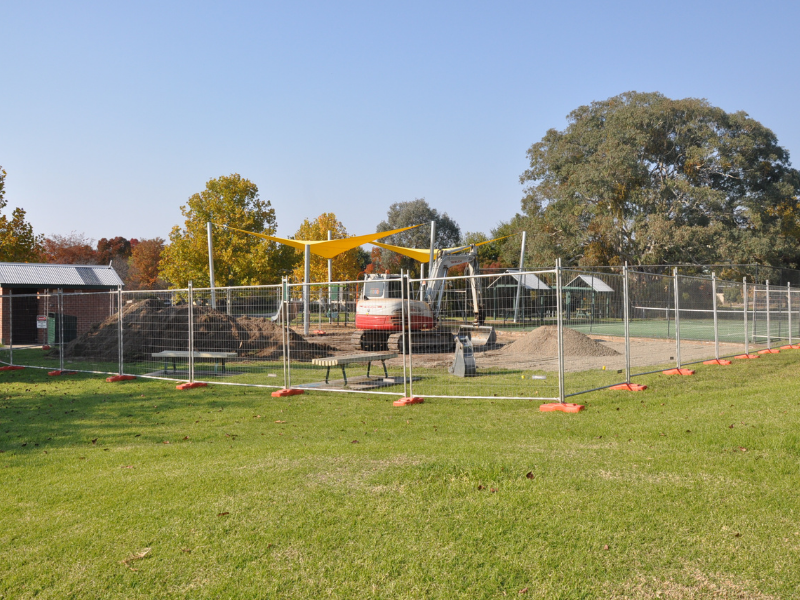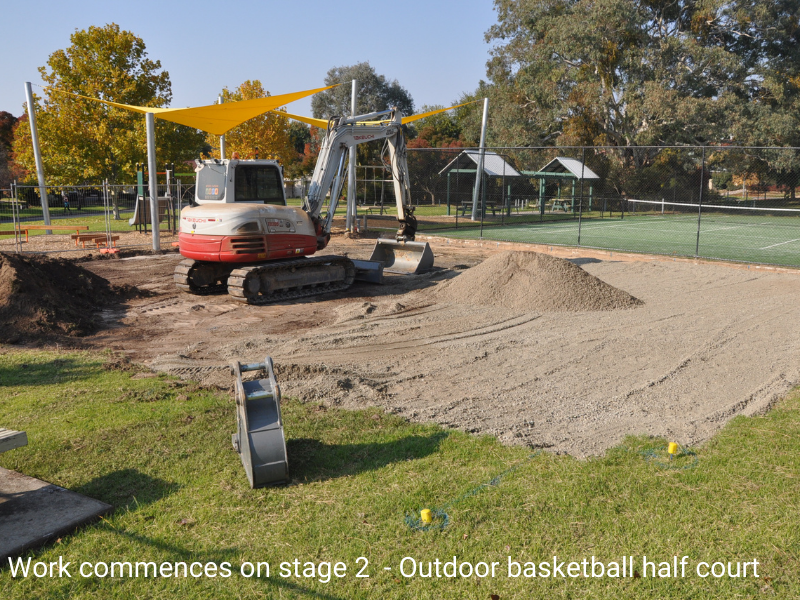 18 December 2020
The shade sail has been installed. The project is now complete.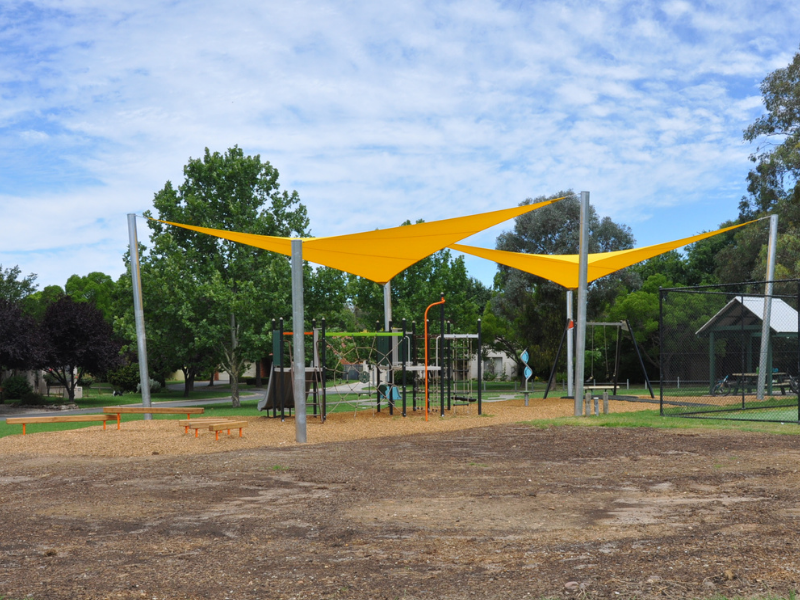 20 November 2020
The shade poles have been installed awaiting the shade sail while the softfall mulch has been spread under the equipment.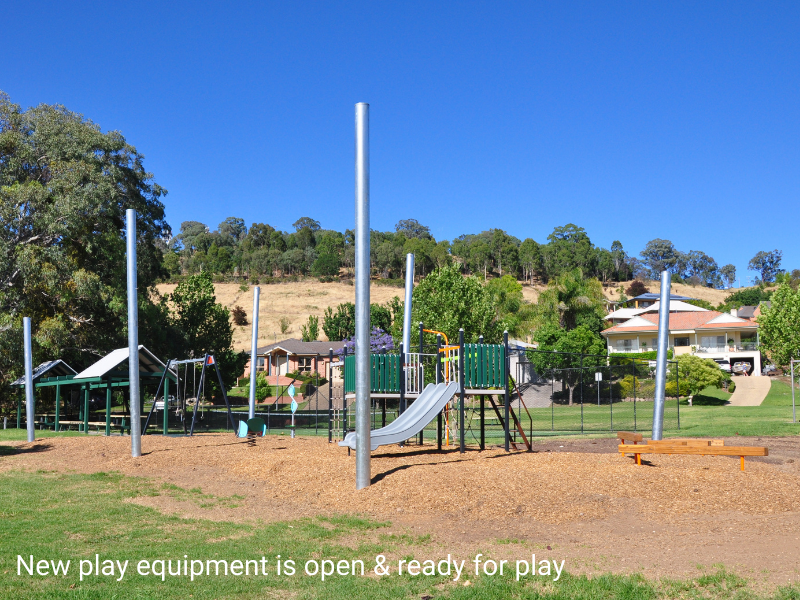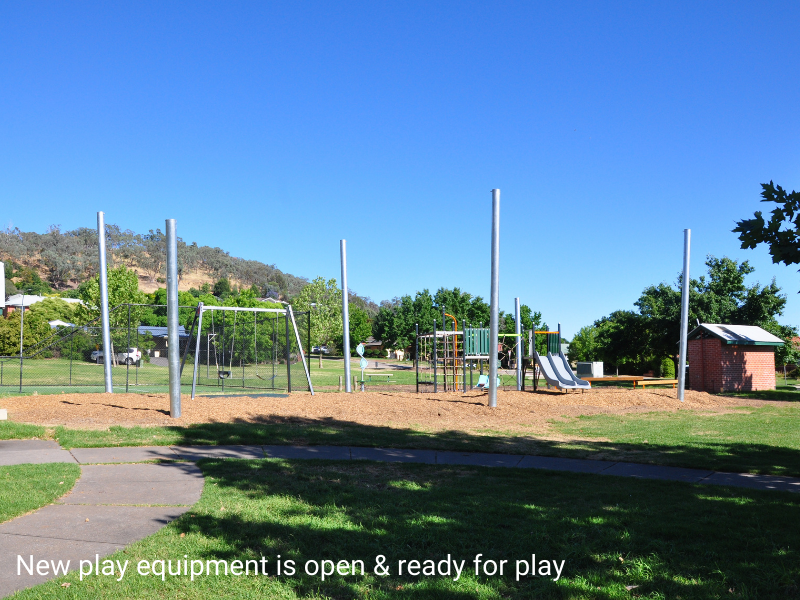 6 November 2020
Works are well underway with the park upgrade. The old equipment has been removed, the new equipment installed with the area ready for the softfall mulch.