Equestrian Centre improvements involve the addition of essential infrastructure that enhances the site for major events. Works include:
The construction of additional covered stables to address the shortfall for events
Internal roadways modifications to assist with the movement of large vehicles
Upgrade of event camping areas.
The project is funded through:
$287,063 - NSW Government Stronger County Communities Grant
$60,000 - AlburyCity
$60,000 - Albury Wodonga Equestrian Association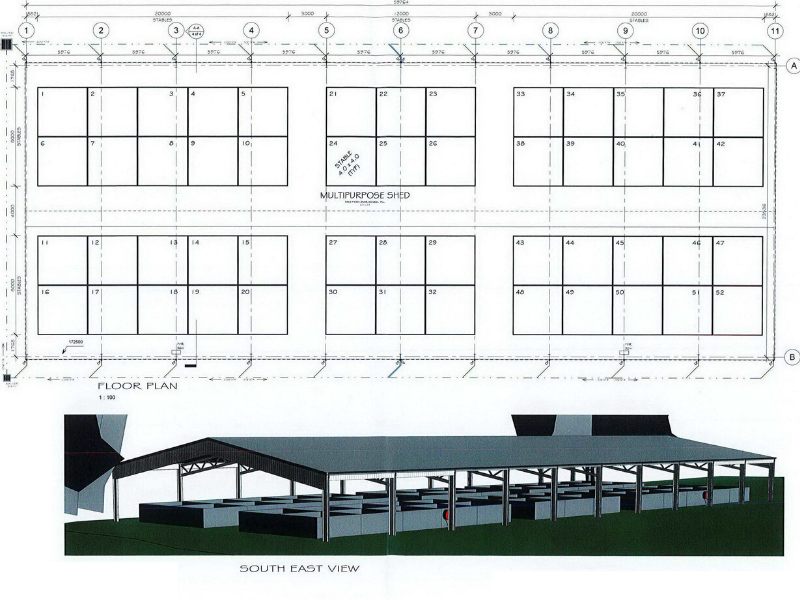 21 November 2020
The project is now complete with the installation of the portable stables in the covered area.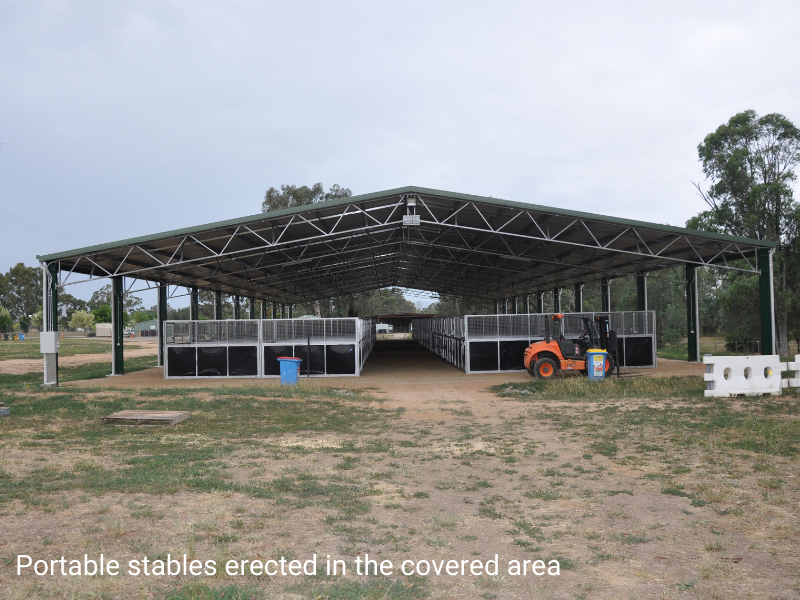 2 October 2020
The covered yard structure has been erected. Storm water tank has been connected with only electrical fit out to complete.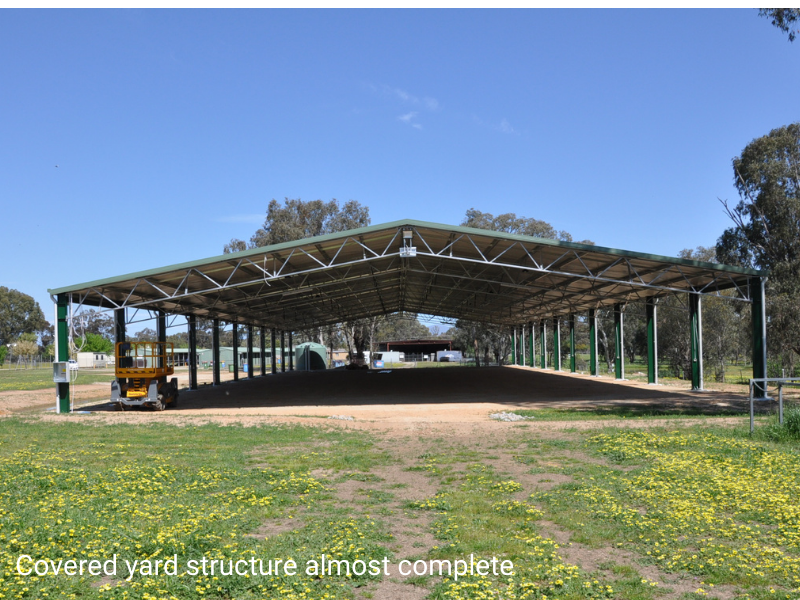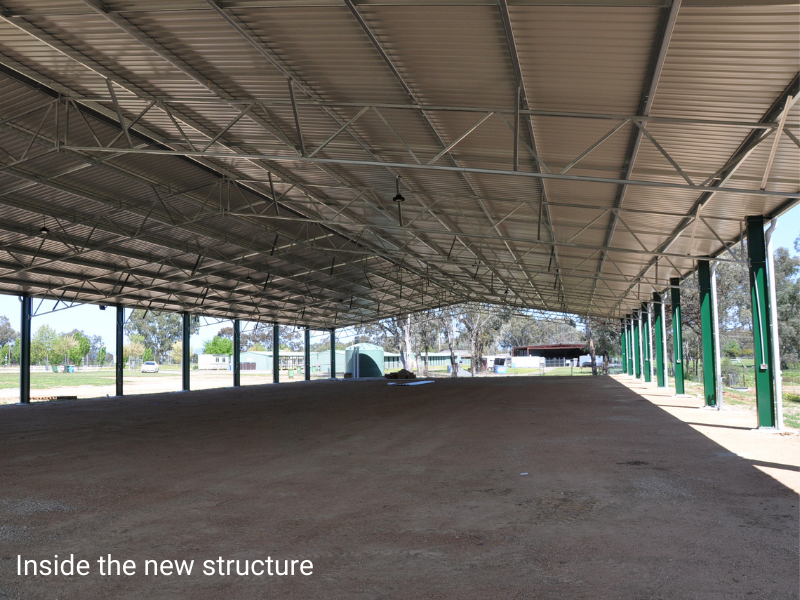 25 September 2020
The roofing iron has been install on the structure this week with storm water connections to be completed. The portable yards have been purchased .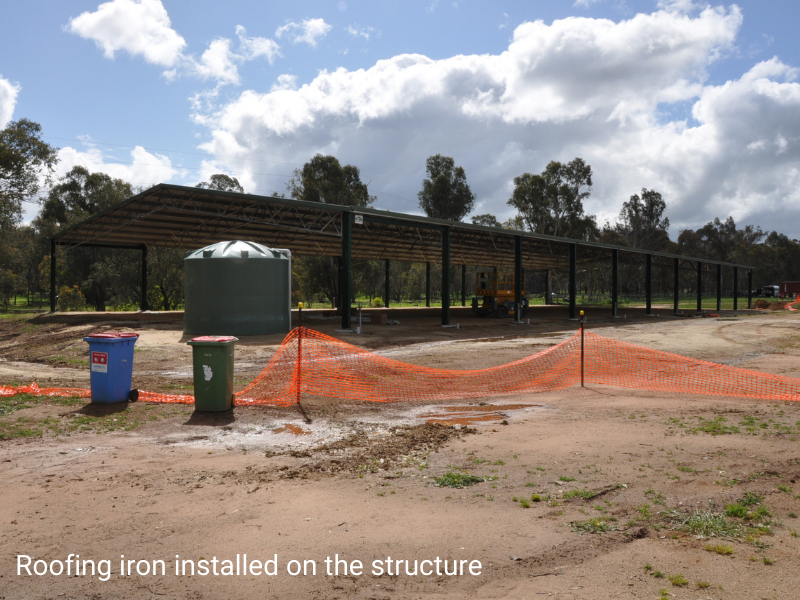 18 September 2020
In the last month the water tank and the gross pollutant trap have been installed. This week the the framework for the shed was erected with the roofing to be installed next week.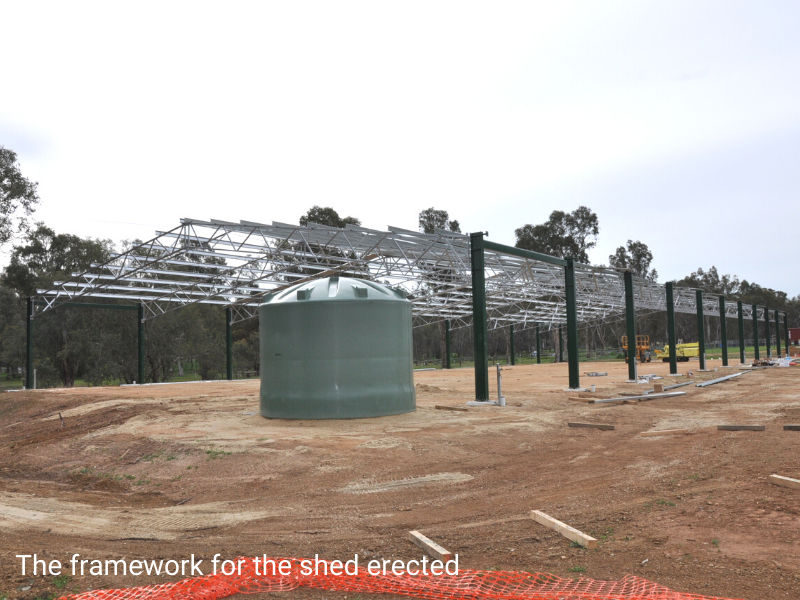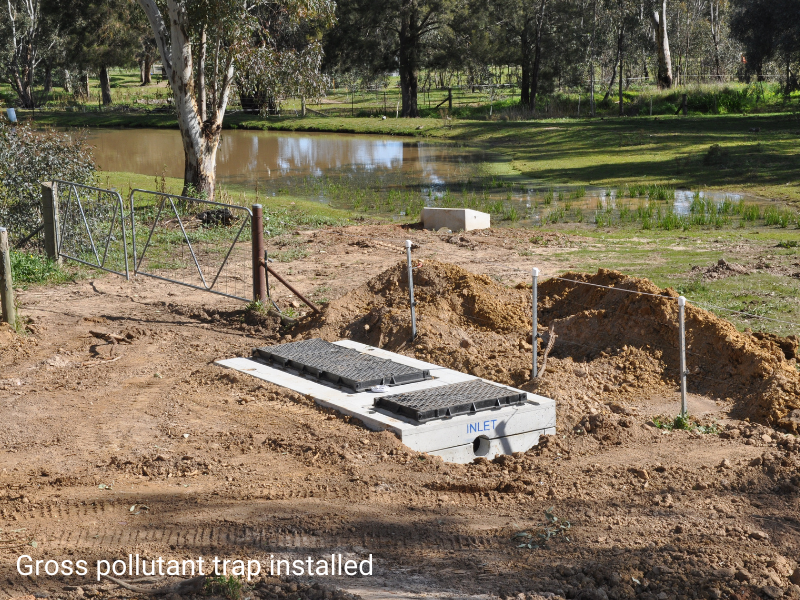 14 August 2020
Storm water pipes have been laid while water has been connected. The shed is scheduled to commence erection in the next few weeks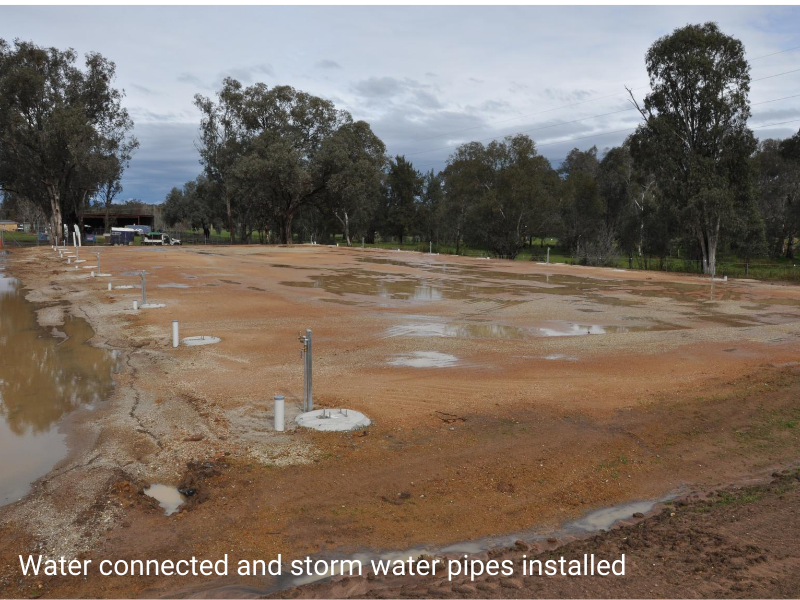 24 July 2020
Construction of the structure has commenced with the installation of the footings and rag bolt assemblies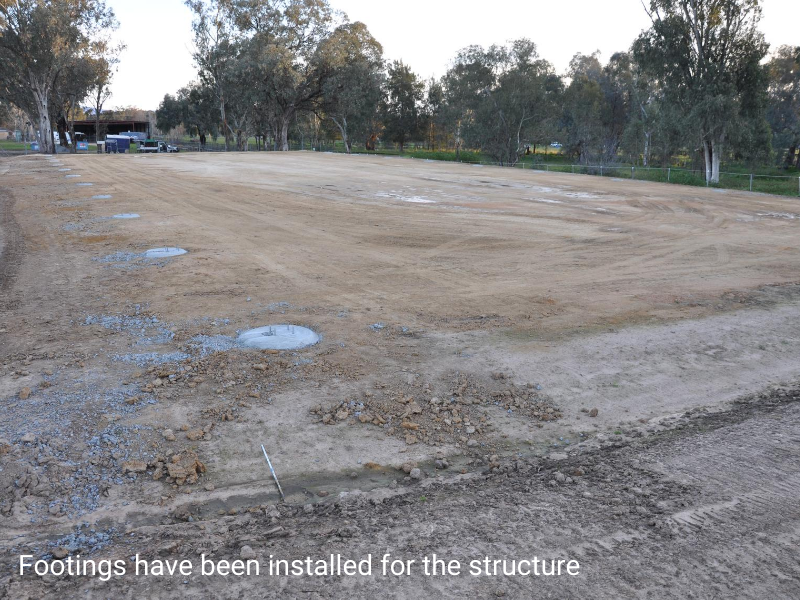 19 June 2020
The earthworks are complete for the projects. Concrete footings are scheduled for July.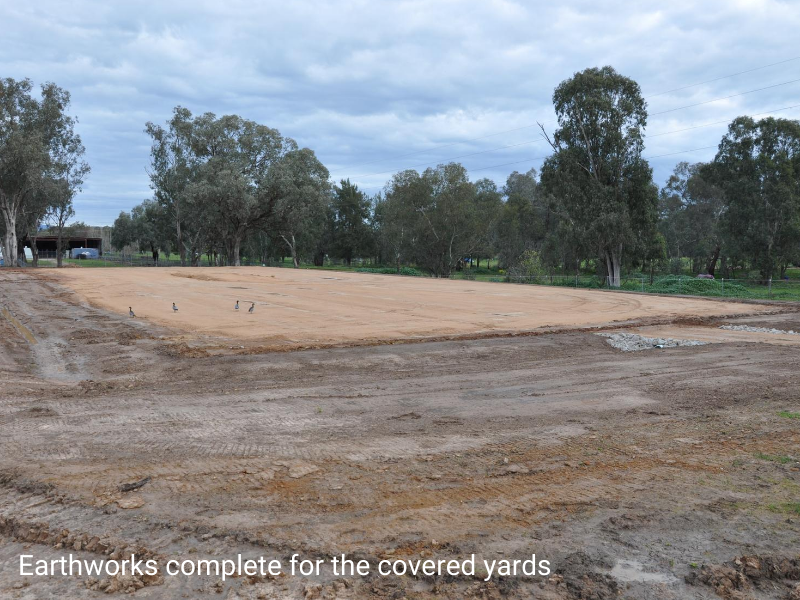 The earthworks for the covered yards commenced this week. The works are expected to take two weeks.