Albury's premier children's playground, attracting more than 200,000 visitors a year.
The Oddies Creek Play Space will reopen on 7 April 2023. There are still a couple of areas that require further works and will be fenced off. Works carried out during the closure included some much needed maintenance including:
Painting/sealing of timber and steal structures;
Play equipment maintenance;
Replacement of damaged large timber post;
Softfall repairs; and
Tree maintenance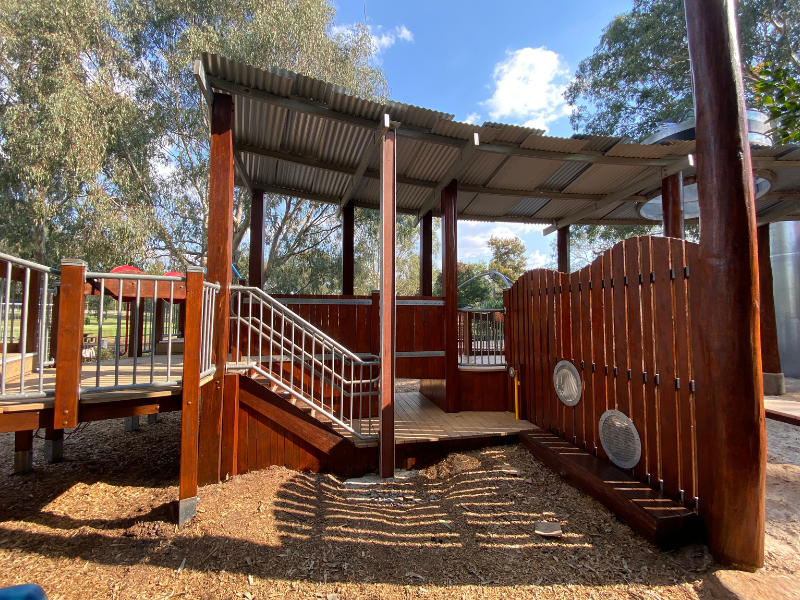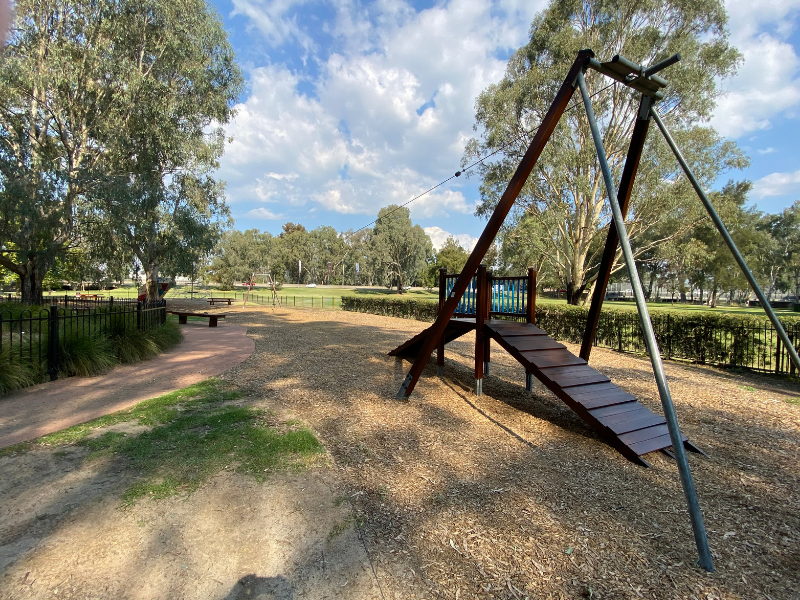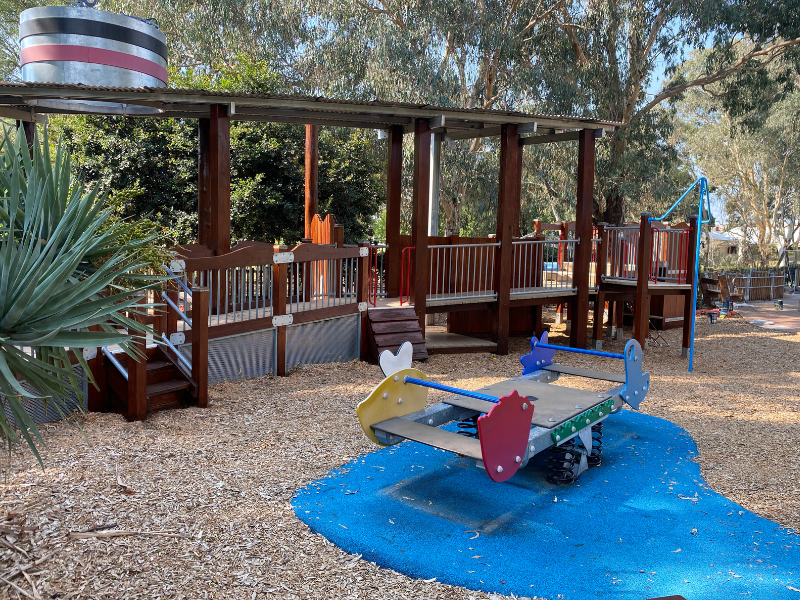 The first large open space area as you cross the Murray River from Victoria, Oddies Creek Park is popular for its large adventure play space catering for all ages and abilities and surrounding leash free area.
Located among mature gum trees, the Mary Jeavons designed 2,000 square metre fully fenced play space features many exciting play features including 30 metre long flying-fox, giant bird nest swing, a complex climbing net and other swings.
There are two timber structures, one large five-metre high structure which offers wheelchair accessible ramps with a range of activities. The smaller timber structure caters for younger children and includes slides, climbers, rockers and a sand pit.