Overview
After a successful first year, we are once again celebrating our local businesses and inviting our community to experience Christmas festivities in a new way, through light, music and food in our wonderful city.
We are asking businesses in Albury, Lavington and Thurgoona to decorate/light up their windows, provide a Christmas-themed menu or specific treat in store from 1 - 24 December 2021 to accompany the Christmas lighting displays installed across the CBD.
By being part of this unique offering you are supporting local businesses, the My Local Pledge campaign, and giving the community and visitors the chance to experience everything that is the joy of Christmas in Albury.
Benefits to you (the business)
Enjoy the benefits of a strong marketing campaign in the lead-up to Christmas, attracting people from across the region to shop, dine and enjoy our city.
Last year's social media campaign reached over 57,000 people and attracted almost 2,000 direct reactions, comments, shares and link clicks.
AlburyCity, Albury CBD, Albury Business Connect and media partner, 2AY are working together to deliver:
The chance to win a $3,000, $2,000 or $1,000 2AY advertising voucher as part of the people's choice awards for the best-decorated business/menu.
Marketing and promotional support.
Inclusion on the CIOH site map which will encourage people to visit your business.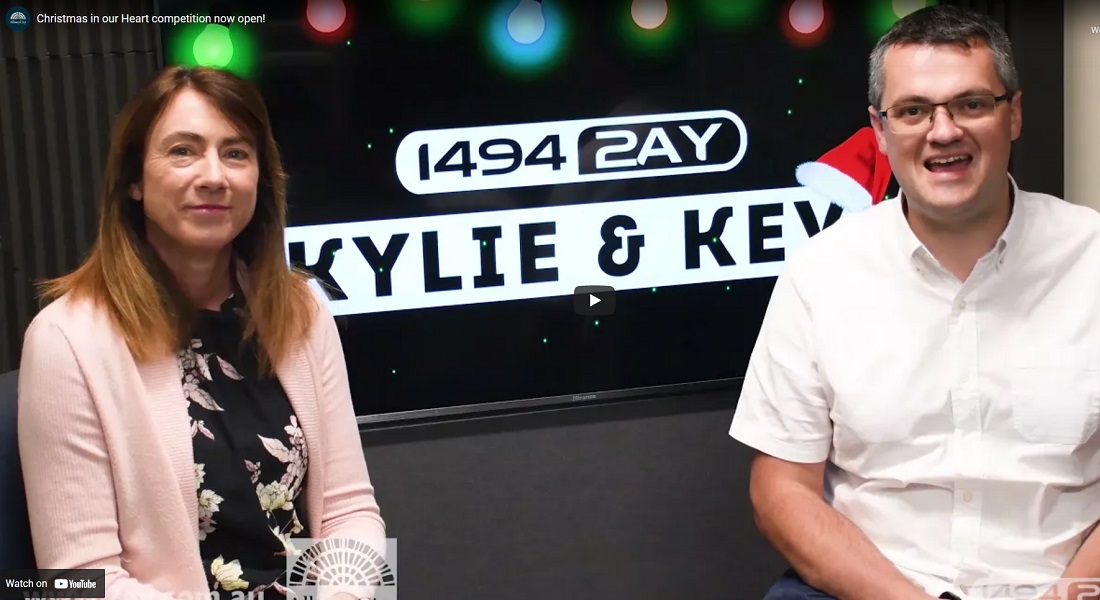 How it will work
AlburyCity, Albury CBD, Albury Business Connect and media partner, 2AY are working together to develop and promote a program that will encourage patronage and spend in our retail precincts along with connecting with community in an innovative way during a time where traditional Christmas events.
A special lighting of the Christmas tree in QEII Square at 8.30pm on Thursday 2 December 2021 will mark the beginning of the campaign.
In the weeks that follow, the community across our region will be encouraged to visit the CBD and other shopping precincts to check out the lights, displays, enjoy dinner out and shop locally for Christmas gifts-all guided by the 'Christmas in our Heart' map.
Each store, shop front or eatery is strongly encouraged to light or theme their stores, windows, menus, drinks etc. and encourage patrons to participate.
AlburyCity will promote the program heavily on local radio and social media channels, supported by a comprehensive PR campaign.
A map of the city with participating businesses, activations, and buskers will be supplied to the general public so they can plan their experience.
What's included?
Marketing support and collateral (posters and listing on event webpage)
Advice on sound and lighting support to light up your amazing store (at their expense)
Inclusion in the event map
Inclusion in social campaign
Ongoing shout outs in the lead up to and during the event through all our channels
How to get involved?
Come up with a concept to decorate/light up your window, store and/or menu.
Register before 26 November by email to events@alburycity.nsw.gov.au - We'll need to know your business name, contact details, and a short description of your concept or idea. Remember we want you to shine even if you're closed for the day!
Create a display, light up your store, decorate your menu or offering, to be on show from the 1 – 24 December 2021. Not only will you get to be a part of this amazing community program, you'll also go in the draw to win some great prizes.