Notice is hereby given under S38B of the Roads Act 1993, that AlburyCity Council proposes to close the council public road listed in Schedule 1.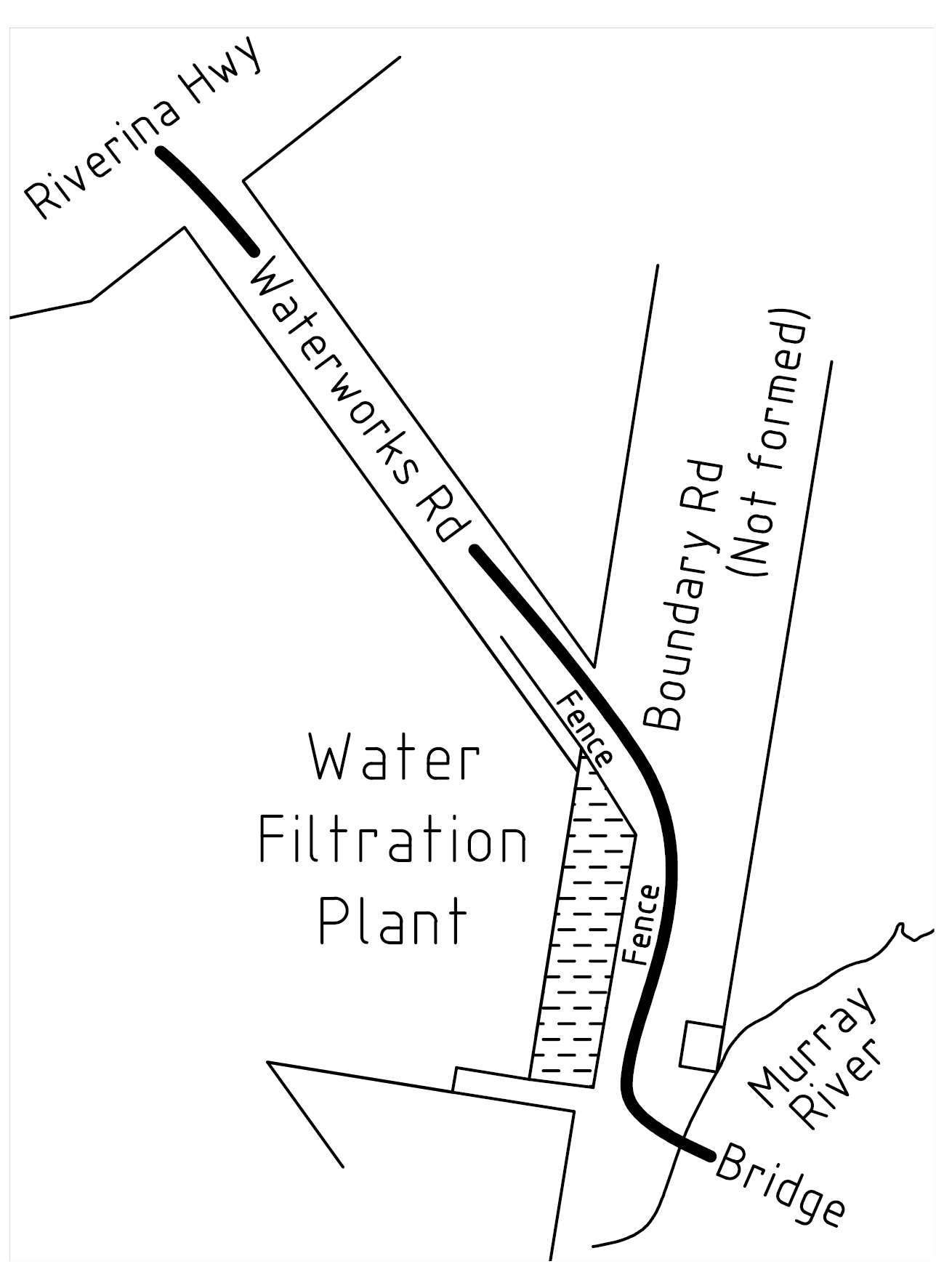 Schedule 1: Part of Boundary Road as shown hatched in the diagram below. Upon closure of the road, council intends to vest the land in the Crown for addition to the Filtration Plant reserve. Submissions will be received until close of business Friday, 30 July 2021 and should be addressed to info@alburycity.nsw.gov.au or PO Box 323, Albury NSW 2640. Under the provisions of the Government Information (Public Access) Act 2009, such submissions may be referred to third parties for consideration. Once the submission period is completed all submissions will be taken into consideration.
All enquiries to Charles Fransen, Senior Land Management Officer telephone 02 6023 8111.