About this project
The wood fired oven upgrade project has commenced. The area will be closed until June 2020.
The Wood Fired Oven at Hovell Tree Park holds a number of community bakes throughout the year.
To improve the experience for locals and visitors the following will be completed under the Regional Growth, Tourism and Environment Fund projects.
Extension of the Wood Fired Oven sheltered area and concrete under surfacing
Upgrade of water to the site
Provision of sewer at the shelter
Improved storm water drainage
Construction of storage for operations of the Wood Fired Oven
Upgrade of the electrical infrastructure for community events
Design development is underway with construction works scheduled to commence in October 2019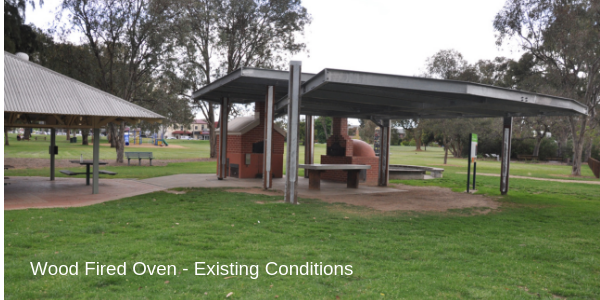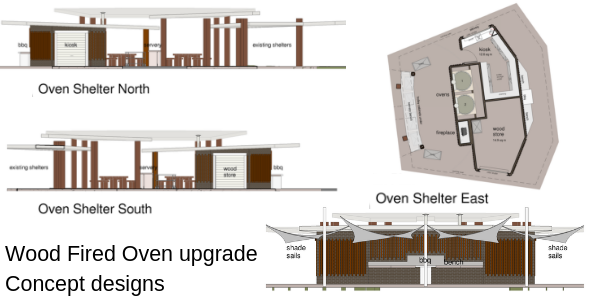 31 January 2020
Demolition continued this week with the dismantling and removal of the redundant shelter. Steelwork for the new shelter is currently being manufactured off site.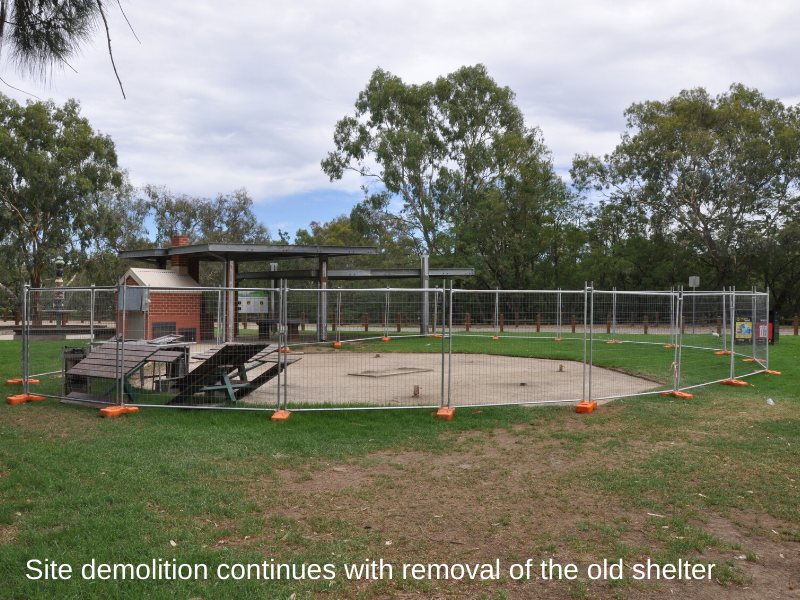 24 January 2020
The wood fired oven upgrades have commenced. Temporary fencing has been erected with the pavers and picnic tables under the redundant shelter removed.