This project will meet the request of Thurgoona residents for a new place for children to play at Murray Park Estate.
The development design could include swings, a multi-purpose play unit, a slide and skate/scooter facilities as well as seating and tree-planting for shade.
The community was asked to participate in a Have Your Say and public exhibition process to develop the Master plan. Construction of the new park has commenced.
2 December2022
The outdoor basketball area is taking shape while the shelter has been erected and concrete area ready for pouring.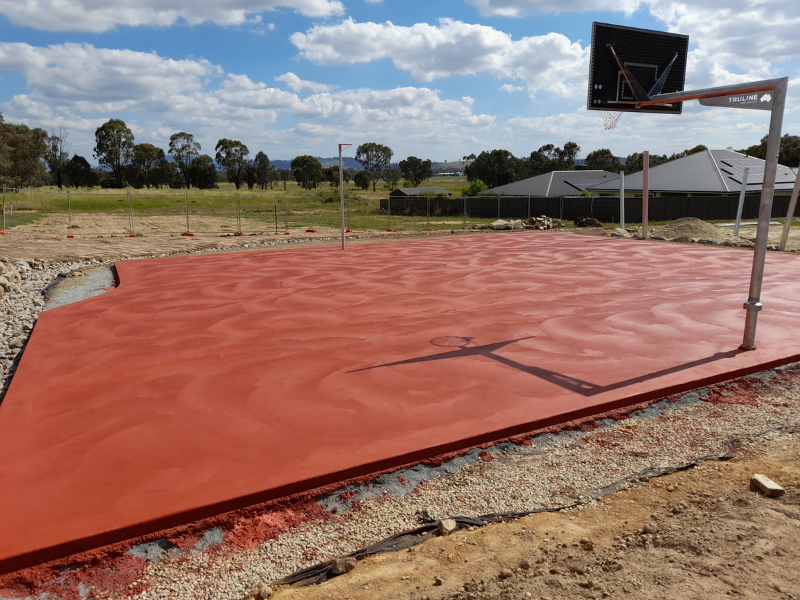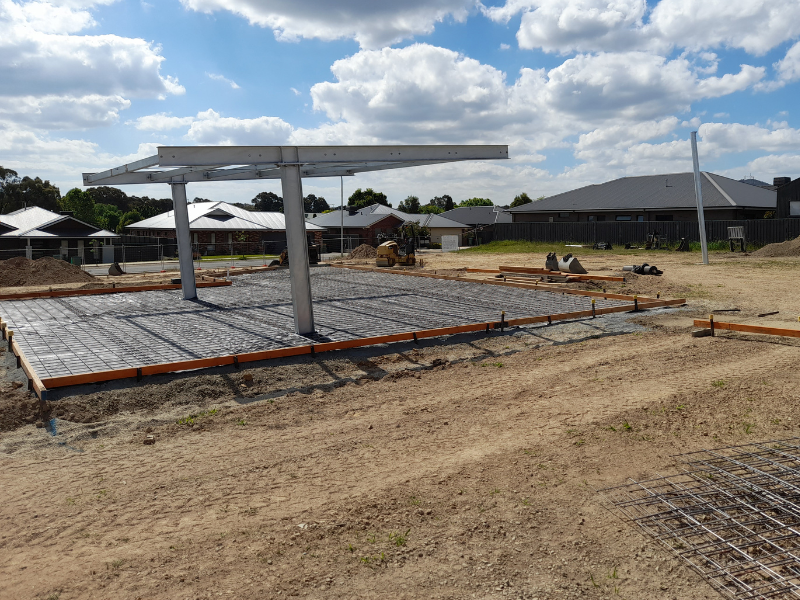 25 November 2022
Construction works has commenced. Drainage and the preparation of the outdoor basketball area well underway.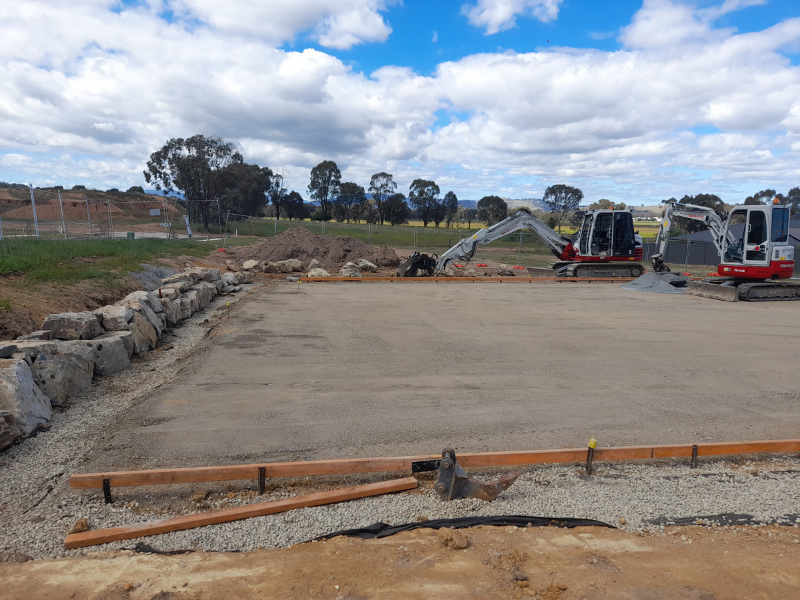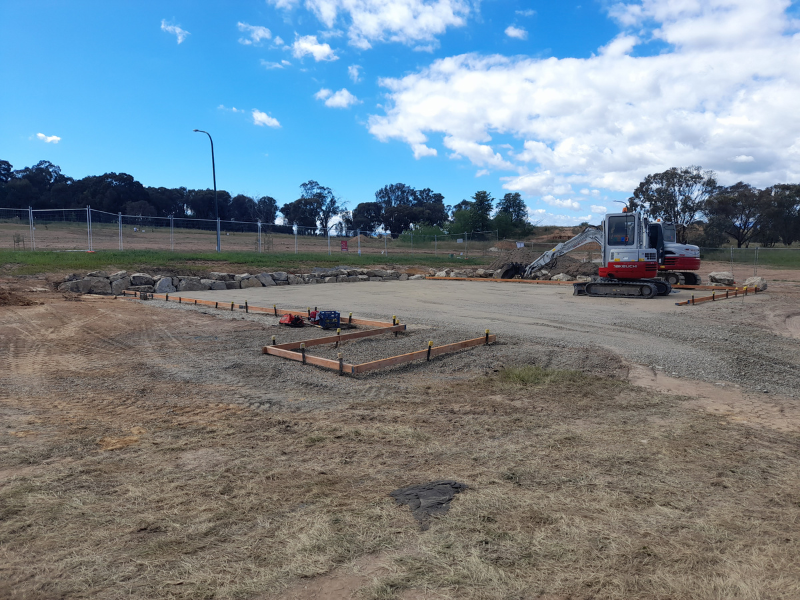 11 October 2022
At last nights Council meeting, Council resolved to accept the tender from Enviro Culture Service to construct the Murray Park Play Space. An inception meeting will be held with the contractor to discuss expected commencement date of on-ground works.
22 July 2022
Detailed design is complete. The construction tender has been advertised and closes 9 August.
29 April 2022
Detailed design continues and on track to be completed in August
18 February 2022
Detailed design has commenced with an inception meeting held with the consultant.
1 October 2021
A request for quotation for detailed design has closed and are currently being assessed with a preferred consultant to be engaged soon.
12 April 2021
Council endorsed the final version of the Murray Park Master Plan at the Council meeting held on the 12 April 2021. Detailed design can now commence in readiness for construction.
26 March 2021
The public exhibition period has concluded with a report being prepared for Council outlining the comments received. The report is scheduled to be presented to Council in April 2021 with the final version of the master plan. Additional funds will be required to to complete the master plan.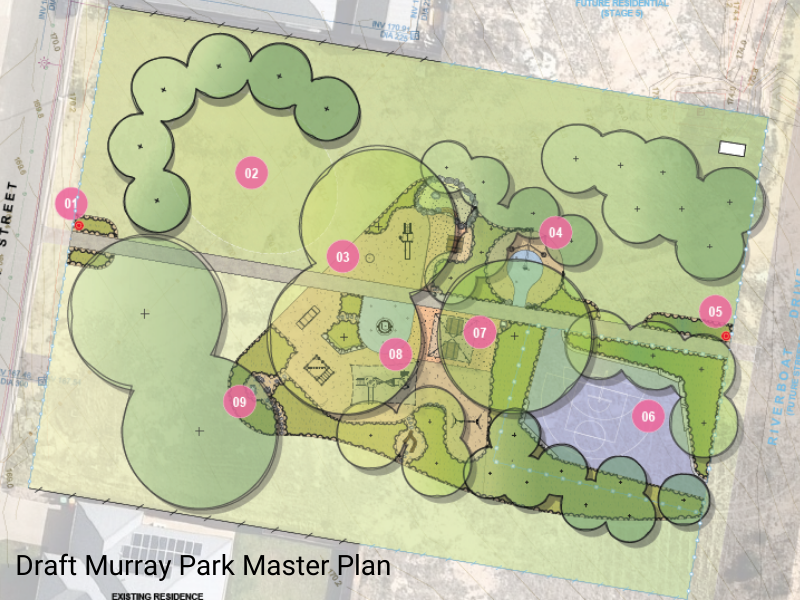 4 December 2020
The Draft Murray Park Master Plan is scheduled to be presented to Council on 14 December 2020. Upon endorsement the draft plan will be placed on public exhibition.
14 August 2020
MJLA are finalising in the concept plan for the play space.
15 May 2020
The Have Your Say process has concluded. MJLA will now use the community feedback to develop concept deigns.