The Public CCTV system in the Albury CBD has been operating since December 2017. The system has been successfully supporting NSW Police operations in the detection of criminal activity and has increased the community's perceptions of safety.
In the upcoming financial year, we'll continue the development of a wireless CCTV system in and around the Lavington CBD – along Mate Street and Wagga Road; Urana and Union Roads, and; the major retail centre in the Griffith Road precinct.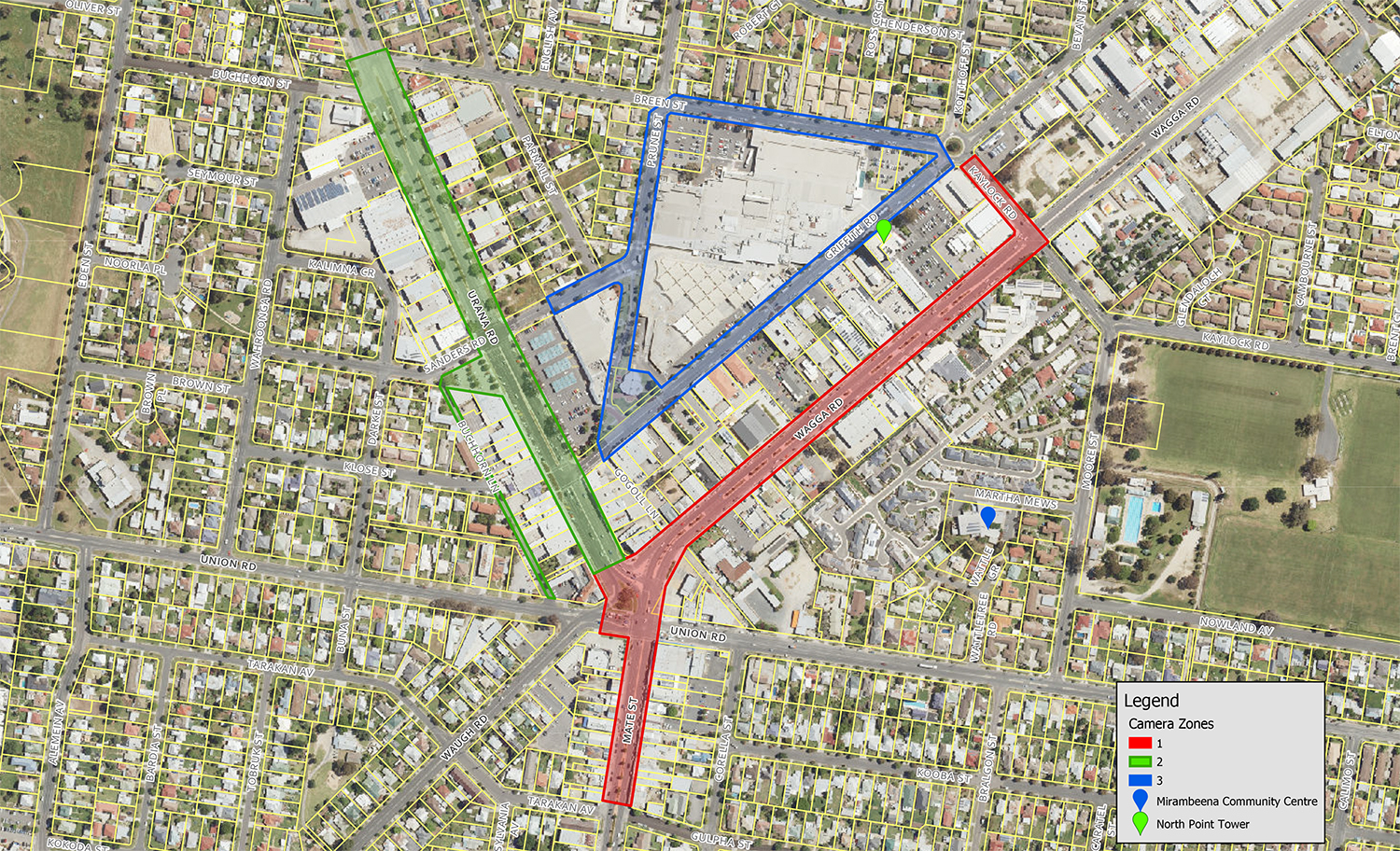 Endorsed by Council in November 2020, this project aims to improve public safety in Lavington, following success of the Albury CCTV System. .
We'll work closely with NSW Police in developing this project, with the community to be consulted and informed as the work takes place.