Wagirra Trail Extension - Wonga Wetlands
The Wagirra Trail extension is one of the four major projects we are delivering in partnership with the NSW Government under the Regional Growth Environment and Tourism Fund (RGETF). All projects improve our connection with the Murray River and will be ready for us to enjoy by mid 2021.
The Wagirra Trail currently links the Union Bridge to Wonga Wetlands. Along the six kilometre trail you can view the 11 art pieces of the Yindyamarra Sculpture Walk,
Th Regional Growth, Environment and Tourism Project extends the Wagirra Trail for an additional 12.3 kilometres along the banks of the Murray River around the perimeter of Wonga Wetlands. The project will involve:
Construction of 12 kilometres of a 2.5 metre wide sealed trail
Installation of seating every kilometre
Bike racks
directional signs
Picnic tables
Expansion of the Yindyamarra Sculpture Walk with five additional art pieces
Stage 1 - 4.3 Kilometres
Stage 2 - 8 Kilometres
Trail Progress 21 June 2019
| Construction phase - Stage 1 | Distance |
| --- | --- |
| Under construction | 900 Metres |
| Base complete | 2.20 Kilometres |
| Hot mix complete | 0 Kilometres |
View larger plan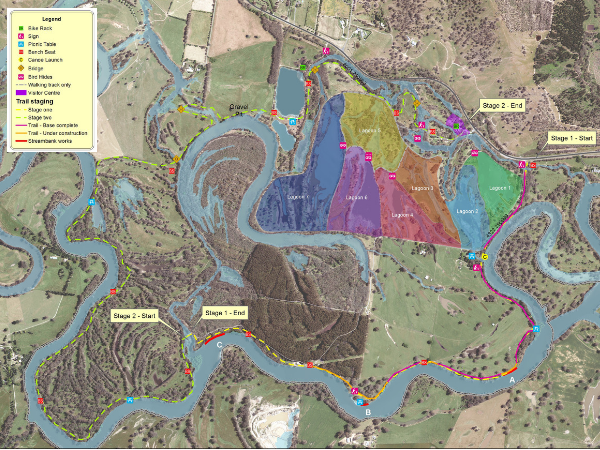 21 June 2019
Excavation works has continued on the trail along the woodlot area. Streambank works at points A and B are complete while construction has commenced on the canoe launching area near Waterview Road.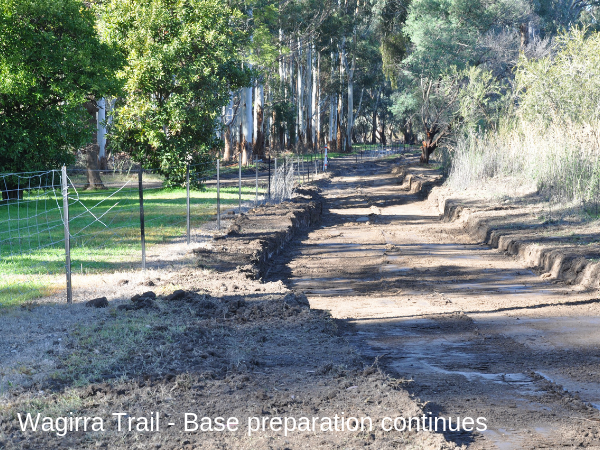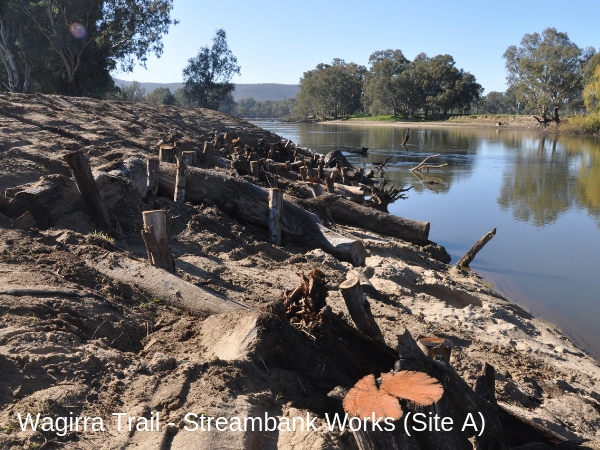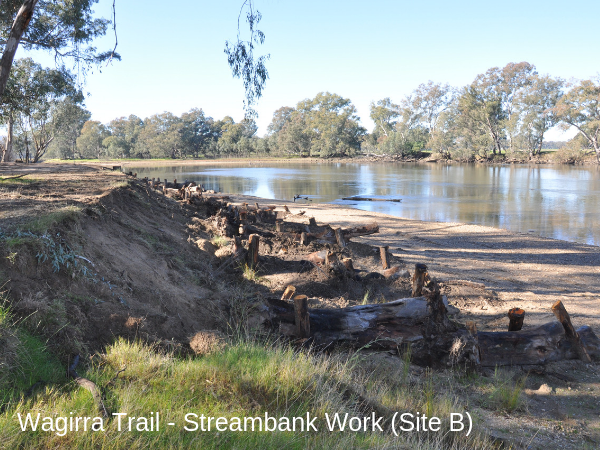 14 June 2019
Site preparation has commenced for tree planting along Waterview Road while streambank works has commenced at point A (refer map).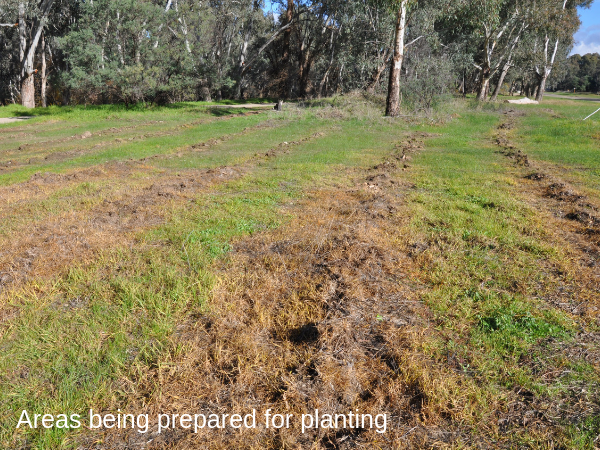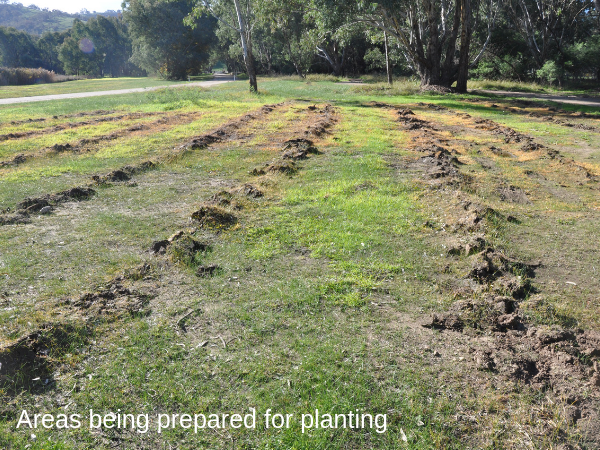 25 April 2019
Work continues on preparing the trail adjacent to the Murray River east of point B.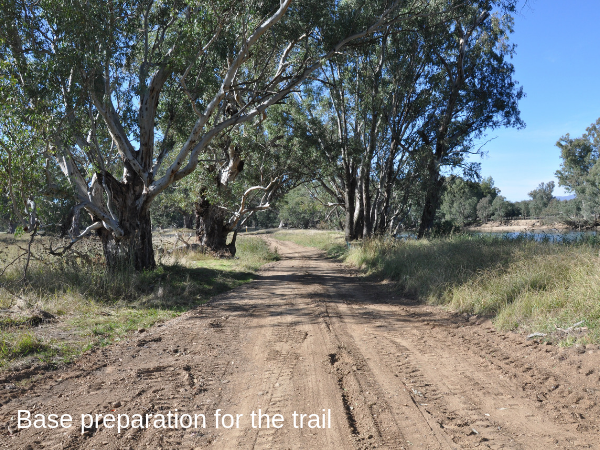 4 April 2019
A small section of trail base construction was completed at the junction of the lagoon and Murray River. Local Land Services will undertake some river revetment work (refer Map above A) prior to undertaking more trail construction work in this area. Works meets the Murray River. Trail construction has moved east (refer Map above B)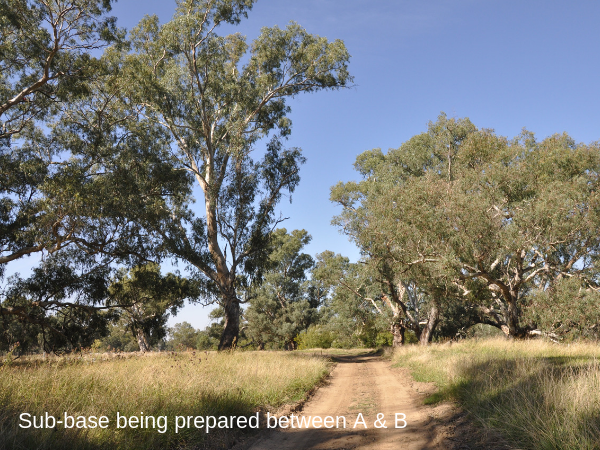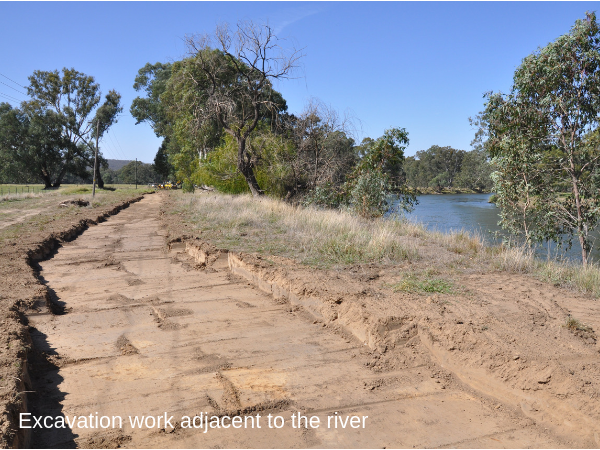 22 March 2019
A major portion of trail along Waterview Road base construction is now complete with link to Riverina Highway still to be done. Works will continue along the rive until the canoe launch facility is constructed .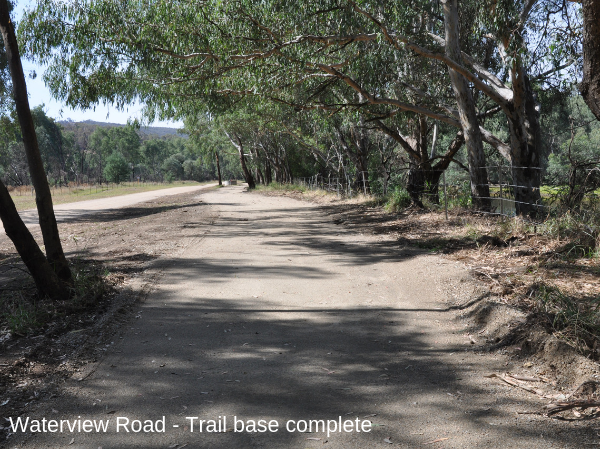 15 March 2019
Works continues south along Waterview Road - excavation and preparation works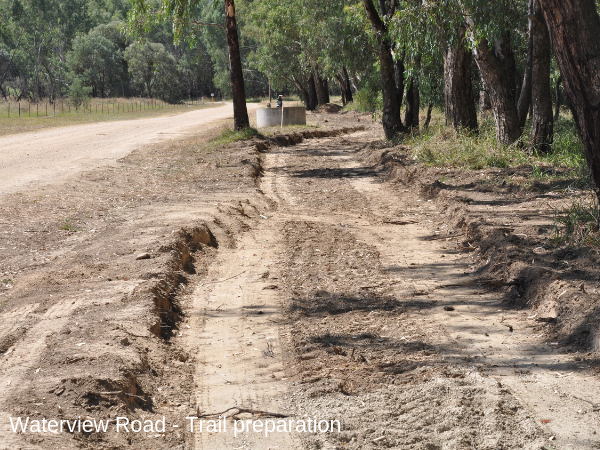 8 March 2019
Works continues on the Waterview Road section of the Trail. The base has been prepared for a short section from the bridge adjacent to the Riverina Highway..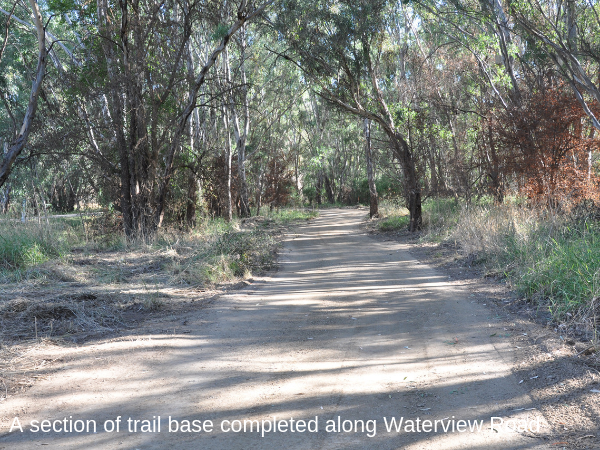 16 February 2019
Base preparation has commenced along Waterview Road while it continues on the southern section of the Trail along the Murray River.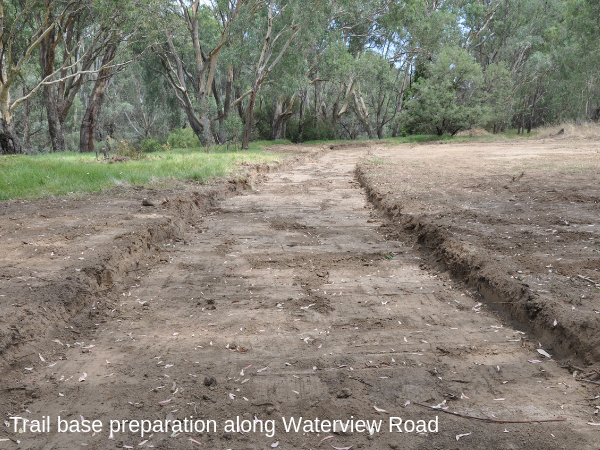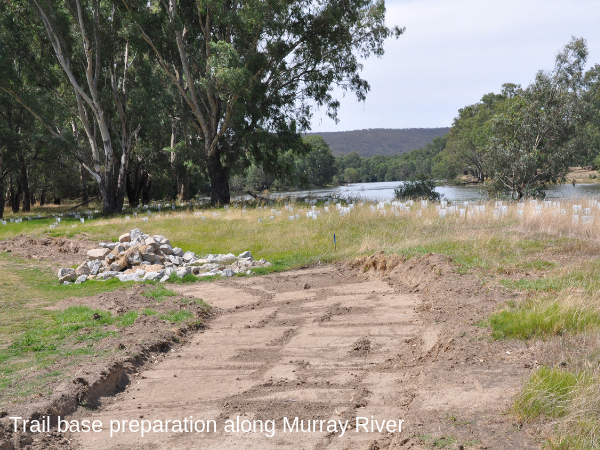 1 February 2019
The base of approximately 740 metres of trail has been constructed to date. Preparation of the next section is underway